The Humble Co. Eco-Friendly Bamboo Toothbrush White - Sensitive
SKU
TOOTHBRUSH.SENSITIVE_Weiss
---
Sustainable
Plastic free
Vegan
For a good cause
The sensitive toothbrush with extra soft, tapered bristles will have your gums and teeth wondering what took you so long to make the switch.
With the ergonomic and comfortable handle made from bamboo, there's no reason ever to switch back.
✔️ environmentally friendly packaging
✔️ vegan
✔️ cruelty free
✔️ dentist approved

Bei der empfindlichen Zahnbürste mit extra weichen, spitz zulaufenden Borsten werden sich Ihr Zahnfleisch
und Ihre Zähne fragen, warum Sie so lange für die Umstellung gebraucht haben.
Mit dem ergonomischen und komfortablen Griff aus Bambus gibt es keinen Grund, jemals wieder umzusteigen.
✔️ umweltfreundliche Verpackung
✔️ vegan
✔️ frei von Grausamkeit
✔️ Zahnarzt zugelassen
Brand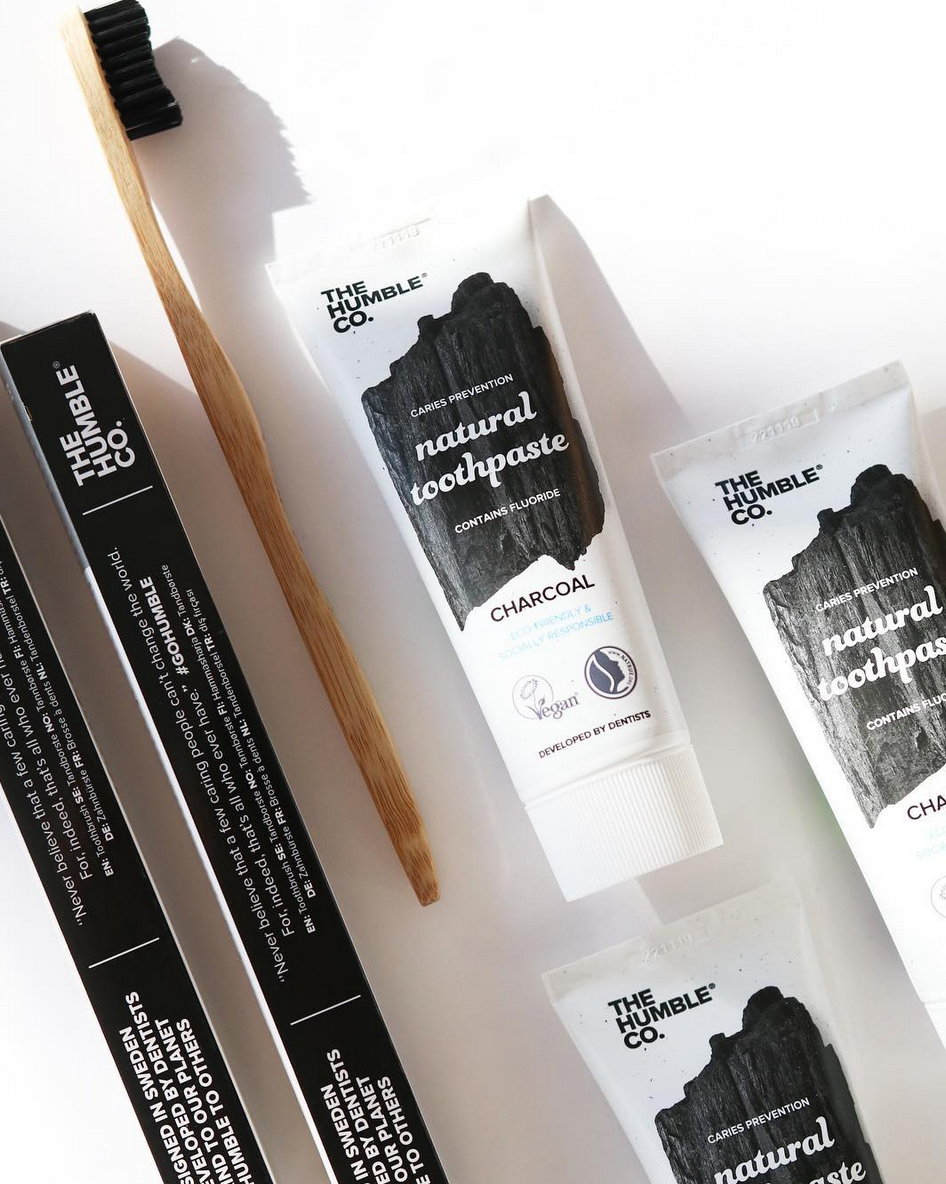 The Humble co.
the humble vision!

"When we are lucky enough to be born in an affluent part of the world it should be our duty to take care of the less fortunate. Many children will never own any oral care products and we're depleting natural resources and filling up the oceans with used products.
Can we change our ways of production and consumption? Can we help provide oral care products to those that need it most? The answer is yes!"

As a dentist, The Humble Co. was founded to create products that are good for you and kind to our planet. Every Humble purchase goes towards funding projects for the benefit of children in need.

Humble co. are a bulldog in the fight against the plastic toothbrushes. Humble choose to call it a fight since the world consumes more than 3.6 billion plastic toothbrushes every year – most of which end up in landfills and oceans! With a beautiful and simple design, Humble Brush is a serious alternative to regular plastic toothbrushes. No disadvantages! Why would you ever want to buy a plastic toothbrush again? Stop plastics. Be Humble.