Community over comepetition
"Without deviation from the norm, progress is not possible." ― Frank Zappa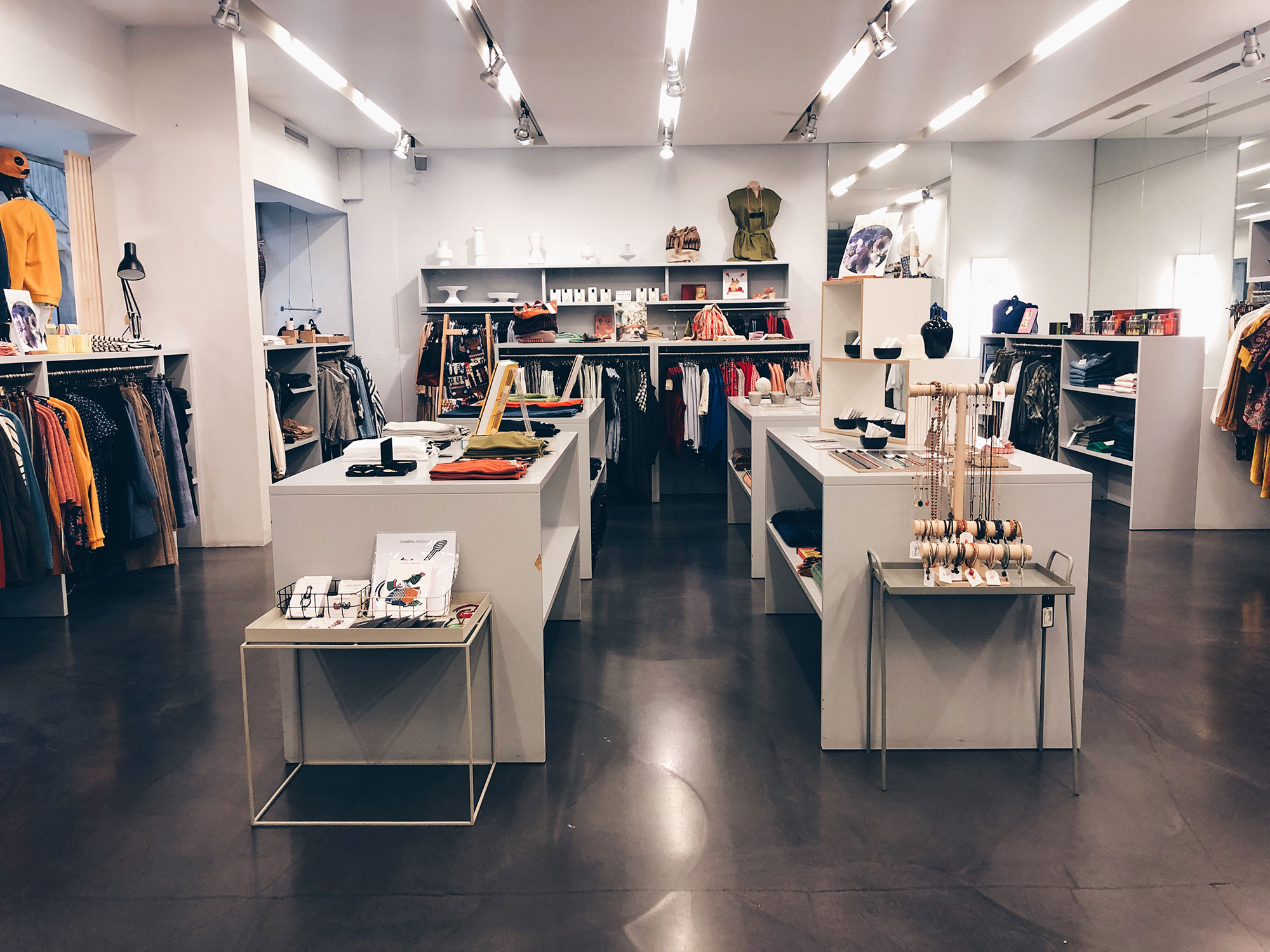 Next monday we will be opening our stores again. We are super excited ! For the Kitchener -Family this means we can finally all see each other again. Many of us have worked together for 20 years ( some even 40 years ) and it felt really weird not see each other for such a long time.
Standing in the empty store feels beyond weird. The whole purpose of our work is to share the products & the people that inspire us. Looking at them sitting and hanging all lonely on the shelves feels very sad.
Buying less is certainly the most sustainable thing to do and our way into a more sustainable future. Producing and buying goods is not such a bad thing, far from it . But we need to get to the point where we buy less and spend more on the things we buy. Especially those who can afford it. Privilege comes with responsibilities. Buying better quality means longer lifecycle.
We couldn't imagine a city life without all the diverse small shops, restaurant and bars. How utterly boring would our cites be with just, zara's, h&m's, starbucks, migro's, coops and aldis? It's not about david against goliath, it's about diversity.
The mass market— must focus on the masses and produce products that are bought by everyone. But who is everyone? The broad mass must be reached, the average mass. Organizations that needed to keep their factories and systems running efficiently which means selling lots of the same product and keeping the cost low. They need to make a hit product, because otherwise it won't be a hit and the masses will buy something else. "This assumption seems obvious—so obvious that you probably never realized that it is built into everything we do. The mass market is efficient and profitable, and we live in it. It determines not just what we buy, but what we want, how we measure others, how we vote, how we have kids, and how we go to war. It's all built on this idea that everyone is the same, at least when it comes to marketing ( and marketing is everywhere, isn't it?)." " Seth goldin
I don't know about you, but this is not how I want to live. I want to make my own choices. I don't wear, eat, read, believe, learn, listen, do what everyone else does just because everyone is . And if people think I am weird I'm ok with that because I have chosen that myself, and this gives tremendous freedom.
In fact, many researchers report that the ability to be weird, the freedom to make choices, and the ability to be heard are the factors most highly correlated with happiness around the world. Regardless of income or race or geography, when we let people choose among things that are important to them, they become happier. But in order to make our own choices we need options. We need people who are willing to do their own thing, brave enough to stand out and do things differently, people who question the norm and are brave enough follow their dreams and visions. And it's precisely these people and their businesses who are at risk now.
It's your favourite little restaurant, the coffee shops you like, your neighbourhood grocery store and the place you like to buy your clothing. Those of us who are in the privileged situation that we are still earning a decent wage; can make a real difference in the way we spend our money.
We can support our favourite brands, producers and stores by buying from them instead of shopping in big department stores or big online retailers that have started to put their goods on sale already.
"Shopping now, is as much a moral, as a consumer question. Where you spend your money matters. Before you buy, think: What is this about? It could be about helping save a generation of small designers and independent businesses. Buying directly from a designer, as opposed to through a big multibrand chain, means the profit (if any) goes directly to the designer, and their employees. Buying from an independent multibrand boutique is a way to keep this part of the ecosystem alive. Stand-alone stores with a singular point of view are often the key to finding and nurturing new talent." Vanessa Friedman ny times
Opening our stores and restaurants again does not make the problem go away. We all have lost so much money that it is questionable if we can come back from this. Some got credits but how is one going to pay them back? The recent years have been difficult enough for us retailers and now, with an economy battered, many people without a job and distancing rules that make it impossible for almost any restaurants to survive?
These unprecedented times are affecting us all in different ways. If one thing has become clear, it's that we are in this together. Of course this is not just true for the pandemic but for all of the problems humanity is facing. From COVID-19, to the climate emergency, poverty and social injustice. Now more than ever it's time for community over competition.
For the fashion business this is (finally) raising a few very uncomfortable questions. Ordered summer merchandise is still being delivered and piling up behind our stores closed doors. With no money coming in the stores basically have no means to pay the remaining bills for the summer merchandise, let alone the winter collections that will start arriving in June. Will we be able to sell the summer items in the remaining two to three months? One thing is sure, starting to sale things that no one has seen yet because the stores were closed is is like throwing away perfectly good food - a mockery of the people who produced them and the resources that were used and finally you dig your own grave.
If we cancel the winter orders which have not yet been produced and try to sell the summer clothing for longer, the garment workers ( the lion's share of them in third world countries ) can not feed their families. We rely on each other. If we all want to continue to work together, we need to find a mutual acceptable solution that reduces the volume of goods that flow into the market . For the future of independent shops like KITCHENER, the workplace for many people and our contribution to a colourful and diverse retail and city life are in danger. Tackling these issues together, has the potential to finally kickstart making the fashion business a more sustainable business.
With the shops and restaurants about to re-open on the 11th May we have started to create a guide to our favourite shops, bars, restaurants and others great places. We can only recommend you go and visit them and if you can, why not buy a little something whilst you are there , it will help them survive.
But the whole cultural and art scene is still grounded and most of them didn't have a fixed income before COVID-19 happened. A life without independent culture is unthinkable. Musicians don't get to play concerts, artists don't get to perform, clubs and theatres remain closed.
Culture unfortunately wasn't a priority before COVID-19, chances are that it will be even less so after. Platforms like Bandcamp are doing an incredible job to empower and support musicians and labels to get through this times. We strongly recommend buying music and doing this directly from your favourite musician instead of buy through major distributors. We put together a list of the labels we love and work with.
Discover new music and support the independent music scene.