Kitchen talk
"Meals make the society, hold the fabric together in lots of ways that were charming and interesting and intoxicating to me. The perfect meal, or the best meals, occur in a context that frequently has very little to do with the food itself." – Anthony Bourdain
We couldn't agree more. Nothing brings people together like a shared meal. Whether you like to cook fancy meals or simple dishes every meal starts in the kitchen. And with good ingredients.
That's why at Kitchener you can find a wide selection of Kitchen Goods and Foods.
Kitchengarden
Herbs ? Micro greens? Tomatoes? We recommend you to grow your own because nothing tastes better than freshly picked things from your garden, balcony or window still. Not only do they taste much better but you can always pick as much as you need for what you are cooking and there's absolutely no packaging or plastic involved. But it's not just that, there's so much joy in watching something grow from seed. It's really easy! Give it a try! if you haven't tried yet we highly recommend you start today. You, your family and friends will love the the fresh food you are cooking for them. Discover exotic herbs like the Japanese shiso or wasabina in our kitchen garden selection.
Bakery
Baking can really calm you down. It's slower and much more relaxed than cooking in general. The way ingredients come together and are then transformed by heat into something solid is like a litte miracle. That's maybe why kids love to do it. Licking the dough is probably equally important - no just for kids one would suppose. There's nothing quite as soothing as smell of freshly baked bread or cake. When did you last backe something? Why not give one of our baking mixes a try and throw a nice Sunday brunch with fresh pancakes?
Canned goods
Do you love to eat fish? Then you probably care as much about the fish resources as we do. Then canned fish is your solution to sustainable fish consumption. Mackerel, sardines, anchovies will still swim in the oceans when all other fish are gone. And they are not just very healthy because of all the omega 3 fats, they are also super tasty. We are very proud of the two European producers we work with. Both local, therefore supporting the local fisherman and only fishing sustainably. Good to know that you can fully enjoy your morning toast with anchovies without feeling guilty no? Stock up on canned fish so you can whip up some amazing food when you had no time to go grocery shopping. And these little beauties make such nice gifts when you are invited for a dinner.
Shop Local
It doesn't get more sustainable than buying local. When we talk about local food, short transport ways, litte packaging and fresh produce are the first things that come to mind. These are enough reasons to try and be as local as possible. But it's as much about supporting the local producers. It's them that make sure that there is diversity in the market. It's them that can surprise or inspire you with the their product or way of doing things. We are excited and inspired about the many swiss producers that put all their energy, fantasy, determination and hard work into making our local market more diverse and colourful.
We see it as our responsibility to support small brands and empower local economies not just in Switzerland. We work with a diverse bunch of producers and we are very proud of them. Today we wanna introduce you to some of them:
La belle-illoise from Brittany
La belle-illoise, is a family run fish conserver from Brittany. Since 1932 they are true to their values that are being a local company ,working with the local fishermen and solely fishing in the fish grounds around the village of Qiberon. Independency runs deep in the veins of every Breton so it's not astonishing that beside being a very local company they did not want to relay on others to do business. Therefore they opened their first store 1967 which gave them independency from distributors and big chain stores and a direct contact to the customers. The local fish is brought in in the morning and immediately proceeded. A lot of the work is still done by hand and only the finest ingredients are used. Respecting the environment is a core value at la belle-illoise so you only find local sustainable fish in their tins. They recycle everything they can from fish to the water used for the production. The oil used for the sardine production becomes bio fuel.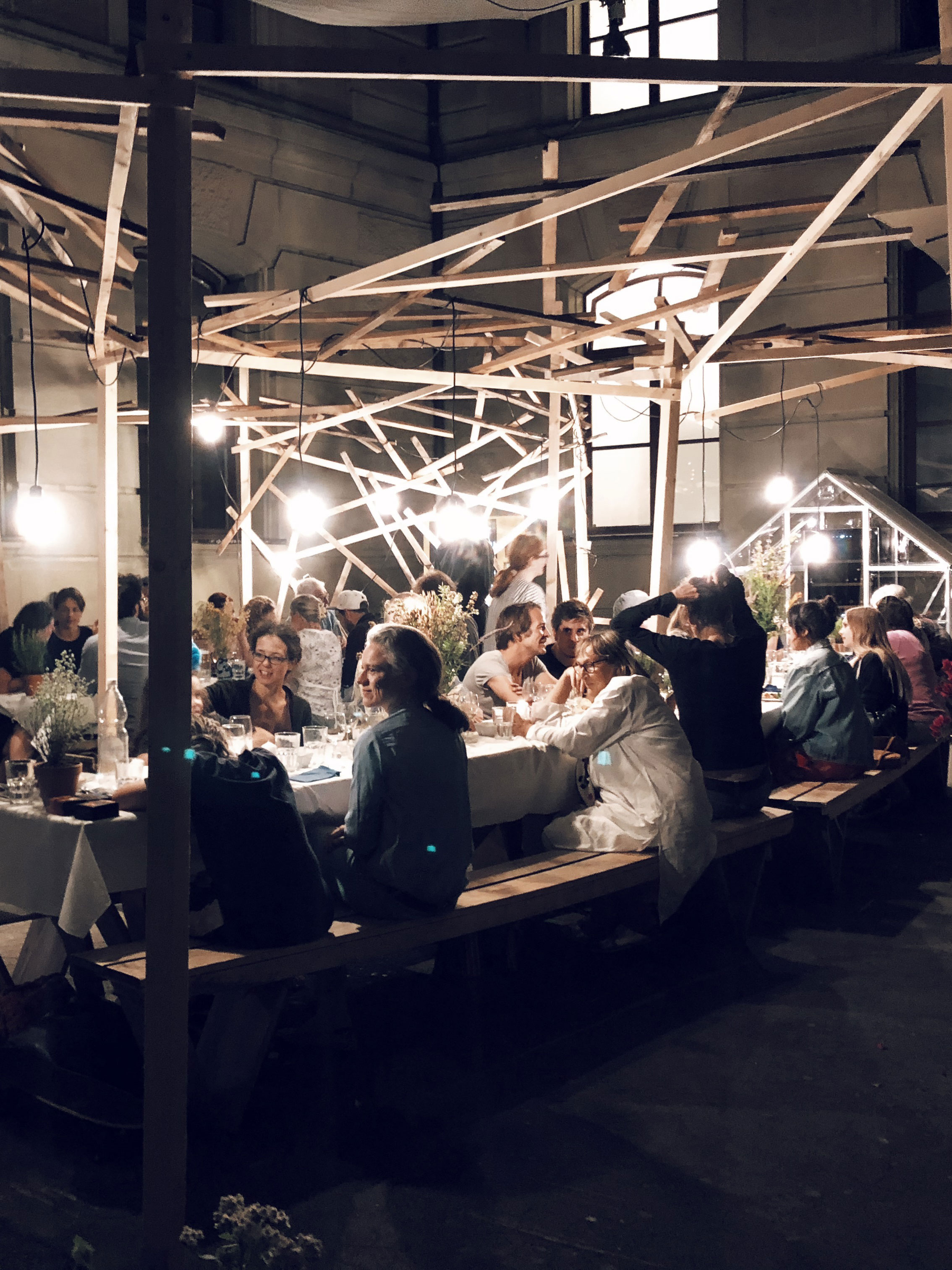 Soul Spice from Germany
Soul Spice is convinced that you have to think and work differently than many corporations do. Unilateral pursuit of maximum profit regardless of losses, both ecological and social, is leading humanity to today's immense challenges such as climate change, social injustice, species extinction, resource scarcity, etc. Soul Spice wants to prove that there is another way. The company wants to share profits with all partners in the value chain, protect the environment and conserve resources.
Coco Chocolatier from Scottland
The scottish chocolate brand COCO is a canvas for artists and artisans alike: "those who dare to innovate, inspire and challenge. This is where creativity and cocoa collide. There is no compromise on style or substance." COCO meticulously crafts their portfolio of premium chocolate bars with the world's finest South American cocoa before enveloping them in original designs by independent artists.
Choba Choba from Bern
Today more than 75% of the chocolate couvertures are produced by only 3 multinational companies, blending different cacao varieties from various origins. The result is that more and more chocolates just taste the same. Choba Choba was created to fight against this standardization of flavor. In the Alto Huayabamba Valley alone, one can count dozens of different cacao varieties, each with its own flavor profile: jasmine, vanilla, coconut, dried fruits, citrus, coffee… Because of its unique aromas every variety should be considered as individual when a chocolate is crafted out of it. Choba Choba therefore decided to partner with the best Swiss chocolatier who transforms the cacao in small batches according to its specific profile in order to fully reveal the amazing flavors of Alto Huayabamba's exceptional cacao and to bring chocolate lovers many different aromatic experiences.
Lola Cola from Bern
Short transport routes, fair traded sugar from Costa Rica and solar energy - never a coke was produced closer and more environmentally friendly than that of Lola. Sales in the Bernese Shop are organized by CONTACT - Addiction Issues Foundation, which promotes the health, personal skills and inclusion of people with drug addiction. Can I get another Lola please? , because there is more in it than just thirst quenching.
Fridgeezoo from Japan
Well what shall we tell you about Fridgeezoo?
Fridgeezoo are little milk bottle shaped animals that live in your fridge. Whenever you open your fridge they greet you in Japanese because that's where they come from. When you forget to close your fridge they become slightly annoyed. They have a timer so when you open your fridge at 2 pm they might great you with an " ice cream again? " They are not only super cute and funny, their goal is to save energy by making you close your fridge.
Filt from Caen
We love the shopping bags from the french company Filt. They have been manufacturing nets and ropes in Caen since 1855. It is a small company whose activity is mainly the knitting and braiding of ropes and the manufacture of candles wicks.The nets range from safety nets for yachting and various uses like safety nets, car, yachting, medical use, packaging… to nets for mussel farming and candlewicks for home decoration. The company constantly check the quality of their work and the traceability of their products. A key focus of filt is to maintain the industrial textile know-how in France. They fully endorse their Corporate Social Responsibility by working closely all year long with a rehabilitation workshop and a workshop employing disabled persons.
Yope from Poland
Yope does soaps and cleaning products that are healthy for skin and environmentally-friendly.Yope washing cosmetics contain no mysterious and ultramodern mixtures and cocktails, artificial colourants, scents, preservatives, parabens, naphtha derivatives, SLS, SLES and thickeners. Instead they contain natural, vegetable extracts for healthcare and mild washing and aroma substances. All ingredients are safe even for sensitive skin.
Yope is our first polish brand which we find very exciting.
And last but not least we would like to give you some reading suggestions. Brilliant and utterly funny books!
Kitchen Confidential by Anthony Bourdain
After twenty-five years of 'sex, drugs, bad behaviour and haute cuisine', chef and novelist Anthony Bourdain decided to tell all. From his first oyster in the Gironde to his lowly position as a dishwasher in a honky-tonk fish restaurant in Provincetown; from the kitchen of the Rainbow Room atop the Rockefeller Center to drug dealers in the East Village, from Tokyo to Paris and back to New York again, Bourdain's tales of the kitchen are as passionate as they are unpredictable, as shocking as they are funny. RIP Anthony, we miss you.
The Man Who Ate Everything, Jeffrey Steingarten
When Jeffrey Steingarten was appointed food critic for Vogue, he systematically set out to overcome his distaste for such things as kimchi, lard, Greek cuisine, and blue food. He succeeded at all but the last: Steingarten is "fairly sure that God meant the color blue mainly for food that has gone bad."
Heat - An Amateur's Adventures as Kitchen Slave, Line Cook, Pasta-Maker, and Apprentice to a Dante-Quoting Butcher in Tuscany, Bill Buford
A highly acclaimed writer and editor, Bill Buford left his job at The New Yorker for a most unlikely destination: the kitchen at Babbo, the revolutionary Italian restaurant created and ruled by superstar chef Mario Batali. Finally realizing a long-held desire to learn first-hand the experience of restaurant cooking, Buford soon finds himself drowning in improperly cubed carrots and scalding pasta water on his quest to learn the tricks of the trade.
Find these and many more kitchen related books and cookbooks in our shelves.
We hope to have tickled your appetite!
"One cannot think well, love well, sleep well, if one has not dined well." ― Virginia Woolf