Kitchener Daily Essentials
Your little independent supermarket.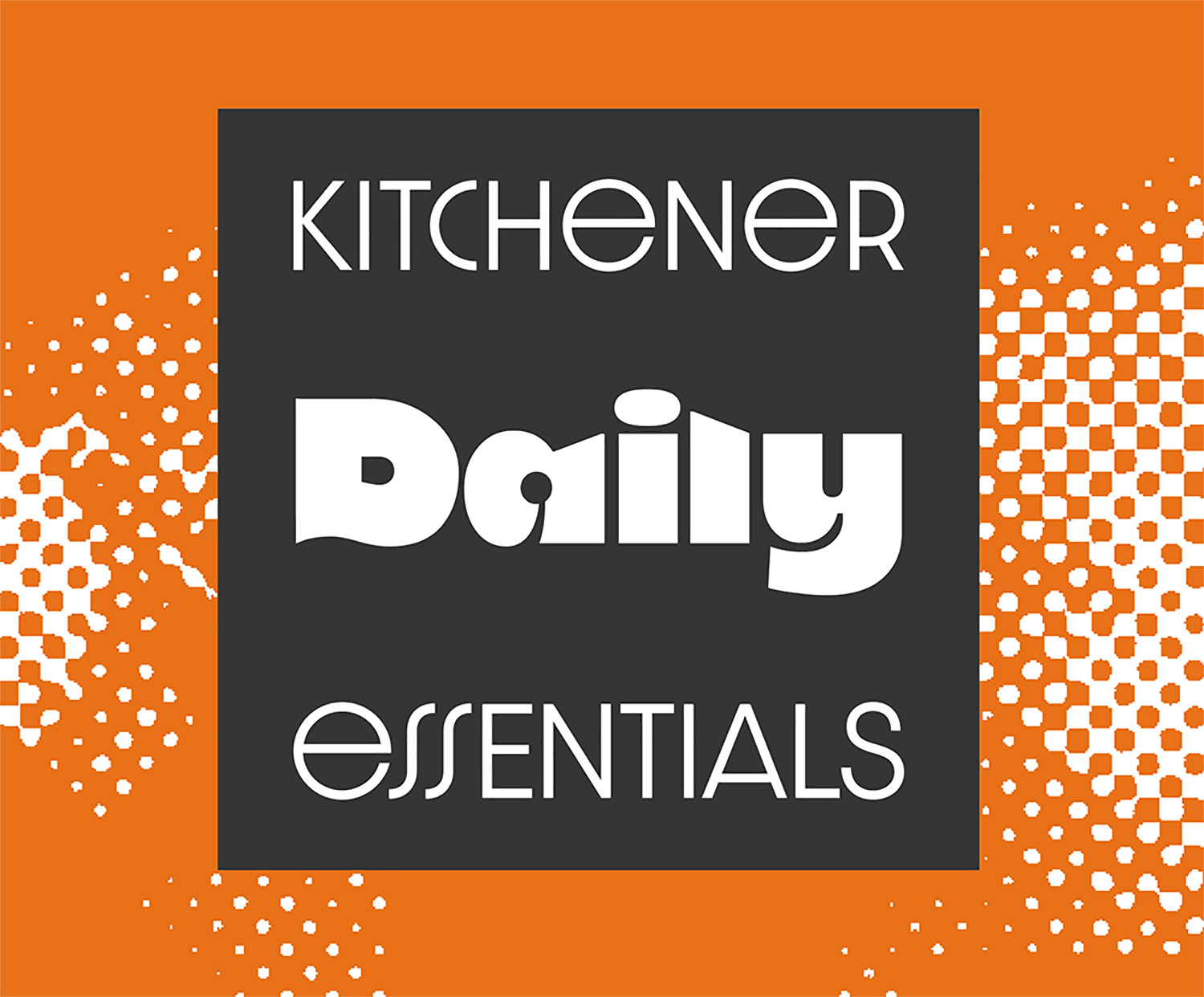 Kitchener Daily offers you everyday items from small and independent producers. In addition to our assortment of mostly organic food and kitchen utensils, we also offer a wide range of sustainable cosmetics and care products. The collection is rounded off by socks, masks, paper goods, bird food and dog treats. Soeder soap, shampoo and sanitizer can be refilled in the store.
On our webshop you will find a large number of accessories, kitchen and household supplies, body care, books and records, bike and camping accessories, games and much more. 
Our own brand Kitchener Items are also available online and we will try to put the new fashion and shoe collections online in the next few weeks. Online orders can be picked up in Bern and Zurich at Kitchener Daily, if you need something that is not available on the webshop or in the Kitchener Daily call us and we will find a way. If you are in a hurry, our team will be happy to deliver the goods straight to your door by bicycle courier (this service is unfortunately only available in Bern), otherwise we will send orders over 70.- free of charge by B-Post to your home office.
Kitchener Daily in Bern is open from Wednesday - Friday from 11.30 - 16.30 and Saturday from 10 - 14h. E-Shop pick ups outside opening just call 031 327 13 50.
Kitchener Daily in Zürich is open from Monday - Wednesday from 11.30 - 16.30 and Saturday from 10 - 14h. E-Shop pick ups outside opening hours by appointment.
Kitchener Daily A-Z
Ayvar, Baking mixes, Body care, Big Green Egg Grill, Bouillon, Beverages, Bandaids, Birdseed, Brushes, Candies, CBD, Cleansers, Cat treats, Candles, Chocolate, Condoms, Cloths, Crisps, Chewing gum, Deo, Detergents, Dog poo bags, Disinfectants, Dog treats, Dental Floss, Face masks, Fruit gums, Food Supplements, Facial care, Garden accessories, Güetzi, Honey, Japanese grill, Knives, Kimchi, Kitchen Utensils, Lubricants, Mouthwash, Notebooks, Nougat, Pickled vegetables, Parfumes, Passata, Plates & Cups & Jars, Pelati, Pickels, Pasta, Smoker, Salt, Soap, Stationery, Spices, Snacks, Socks, Superfoods, Toothpaste, Tinned fish, Toothbrushes, Tagine Pots, Tampons, Tea, Underwear, Vibrator.