Play it fuckin' loud!
"And those who were seen dancing were thought to be insane by those who could not hear the music." ― Friedrich Nietzsche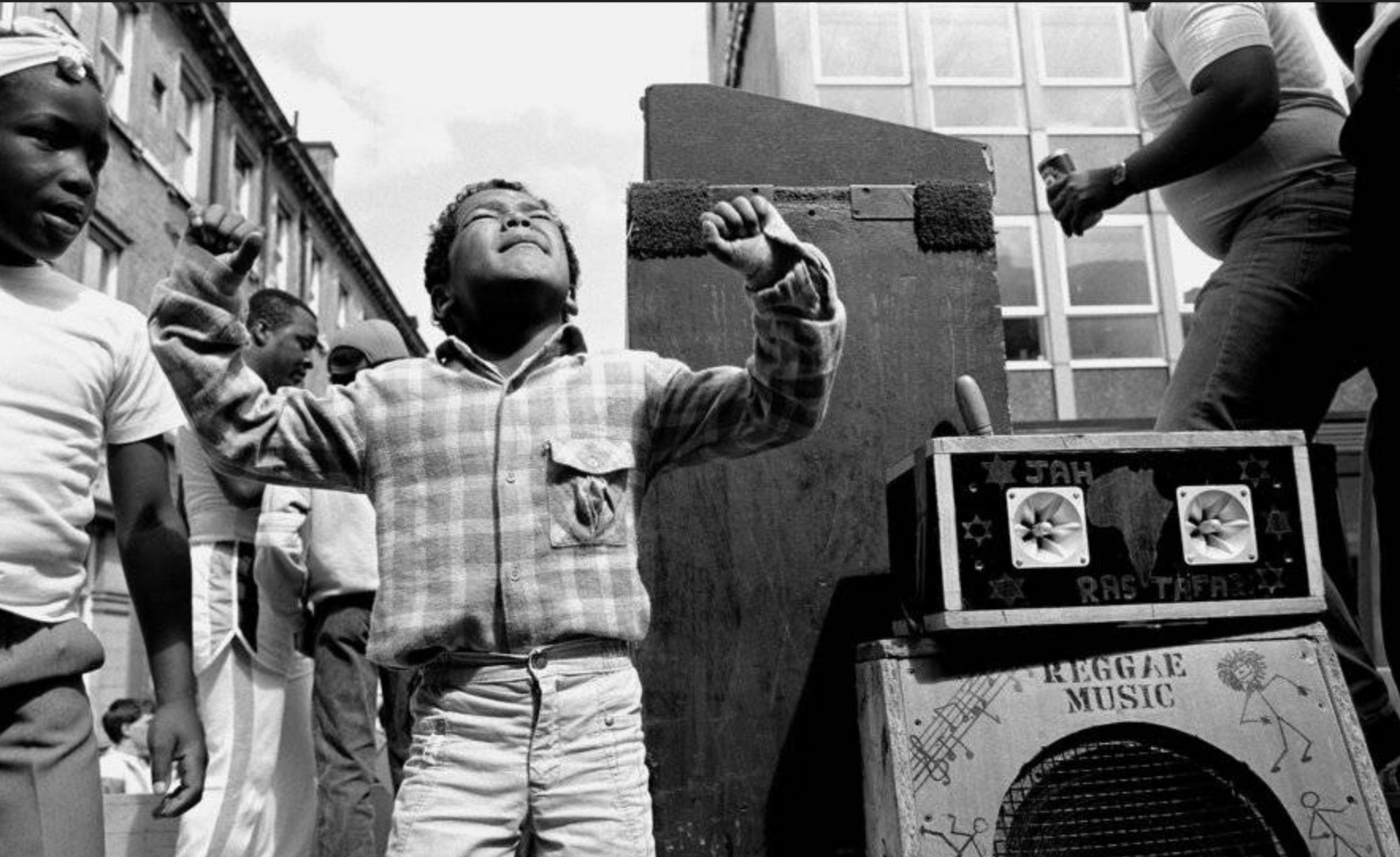 The whole cultural and art scene is still grounded and most of them didn't have a fixed income before COVID-19 happened. A life without independent culture is unthinkable. Musicians don't get to play concerts, artists don't get to perform, clubs and theatres remain closed.
Culture unfortunately wasn't a priority before COVID-19, chances are that it will be even less so after. Platforms like Bandcamp are doing an incredible job to empower and support musicians and labels to get through this times. We strongly recommend buying music and doing this directly from your favourite musician instead of buy through major distributors. We put together a list of the labels we love and work with.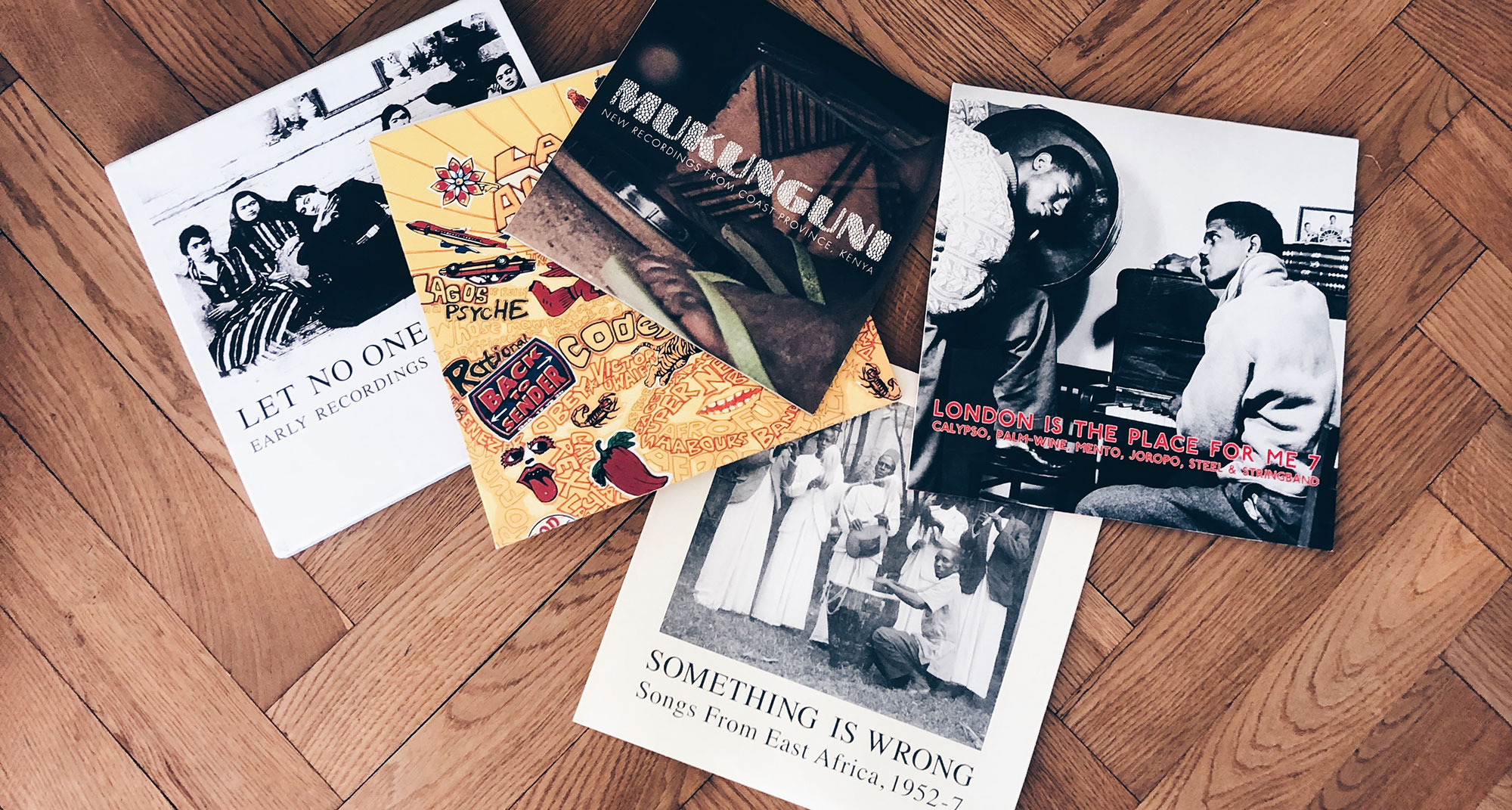 ---
Honest Jons
It's hard to put into words how much love we have for Honest Jons. THE shop we visit every time we come to London. Honest jons records are an integral part of our record collection and some of our all time favourite LP's are Honest Jons Records. Thank you quys!
Honest Jon's is an independent record shop based on Portobello Road in Ladbroke Grove, London, operating since 1974. The shop is owned and run by Mark Ainley and Alan Scholefield, who took over from one of the original proprietors, "Honest" Jon Clare. Their record label of the same name is run in conjunction with Damon Albarn, who has been quoted as saying: "I don't really like the term world music. Wherever it comes from, it's all just music, isn't it? Hopefully that's what Honest Jon's is about - to open a few minds to what's out there."
The shop sells a multitude of genres of music on vinyl and CD, specializing in jazz, blues, reggae, dance, soul, folk and outernational.
Formed in 2002, the label has released compilation albums such as its London Is The Place For Me series, excavating the music of young Black London, in the years after World War II ("a fascinating archive of material from the 1950s and 60s, chronicling a time when diasporic rhythms were more or less the sole preserve of the small communities responsible for bringing them to these shores");[2] also collections of British folk, Port-of-Spain soca, Afro-Cuban jazz from the Bronx, Jamaican dancehall; and retrospectives of artists including Moondog, Maki Asakawa, Bettye Swann and Cedric "Im" Brooks & The Light of Saba. It has released original music by Candi Staton, Actress, T++, Hypnotic Brass Ensemble, Mark Ernestus, Trembling Bells, The Good, the Bad & the Queen, Simone White, Shackleton, Michael Hurley, Terry Hall, DJ Sotofett, and the Moritz Von Oswald Trio. It recorded the chaabi orchestra of Abdel Hadi Halo on location in Algiers; Lobi Traore and Kokanko Sata Doumbia in Bamako; and Tony Allen in Lagos.
In 2008, Honest Jon's began a run of compilations of early recordings — mostly drawn from the EMI Archive in Hayes, Hillingdon — stretching back to the start of the twentieth century, covering all corners of the world: from the break-up of the Ottoman Empire more than a hundred years ago, to 1950s Beirut, to late-1920s Baghdad, to 1930s East Africa.
You can buy a tremendous amount of awesome music directly from Honest Jons. Digital & analog.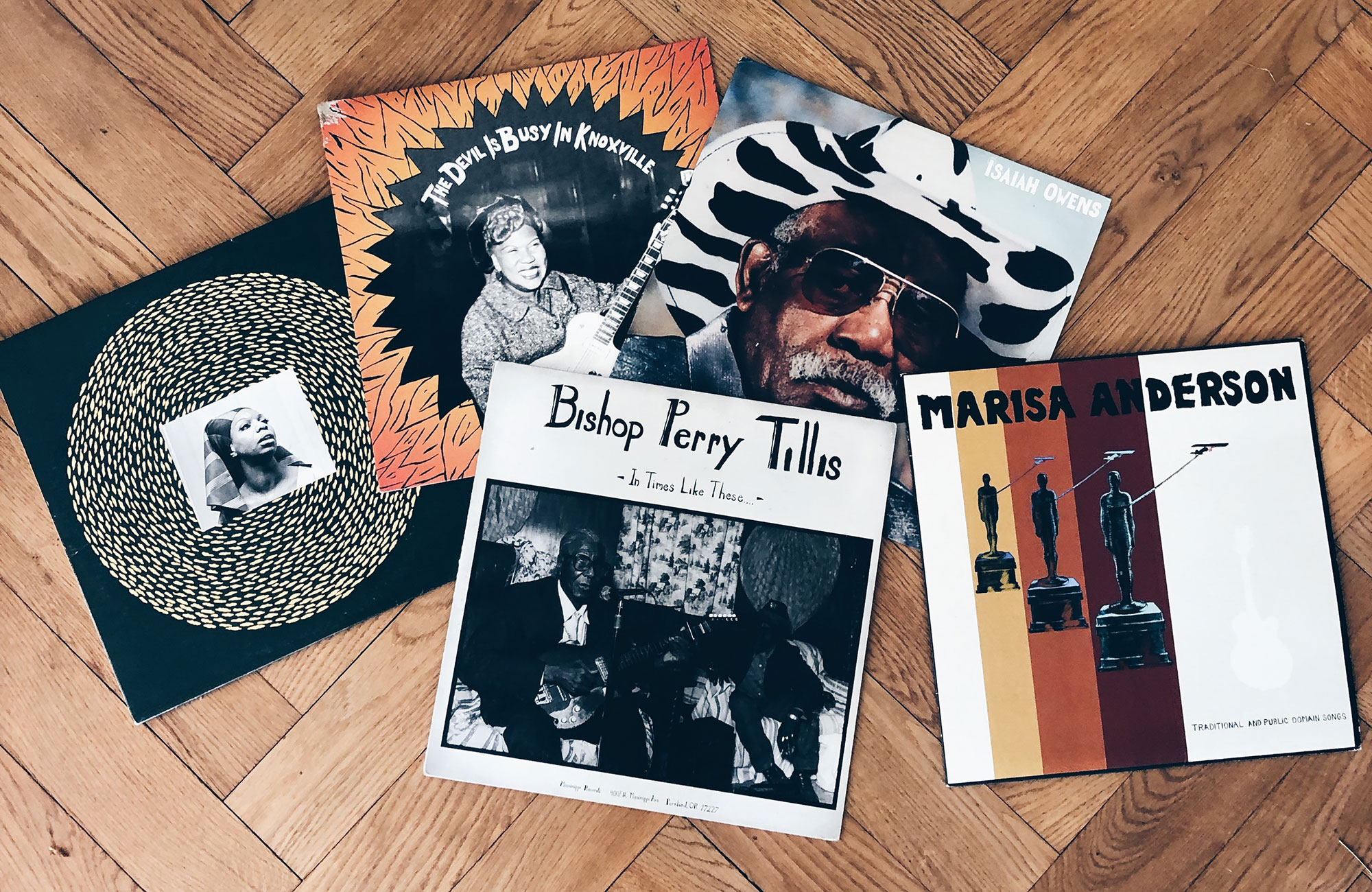 Mississippi Records
Mississippi Records is a small label run by Gordon Ashworth and Cyrus Moussavi.The Mississippi Records retail shop is in Portland, Oregon and runs separate from this website.
Mississipi records in Portland Oregon is probably one of the coolest record store in the world, unfortunately we have never been there, but since many years we buy more or less whatever they put out on their label. For us it started with an incredible set of heartbreaking Blues re- issues. From obscurities, wonderful world music, punk and soul, mississippi records is mind-expanding. Best is their tapes series grab bag tapes ( priced very reasonable like everything from mississippi ) these are some of the best mix tapes you can lay your hands on.
Read more about mississippi records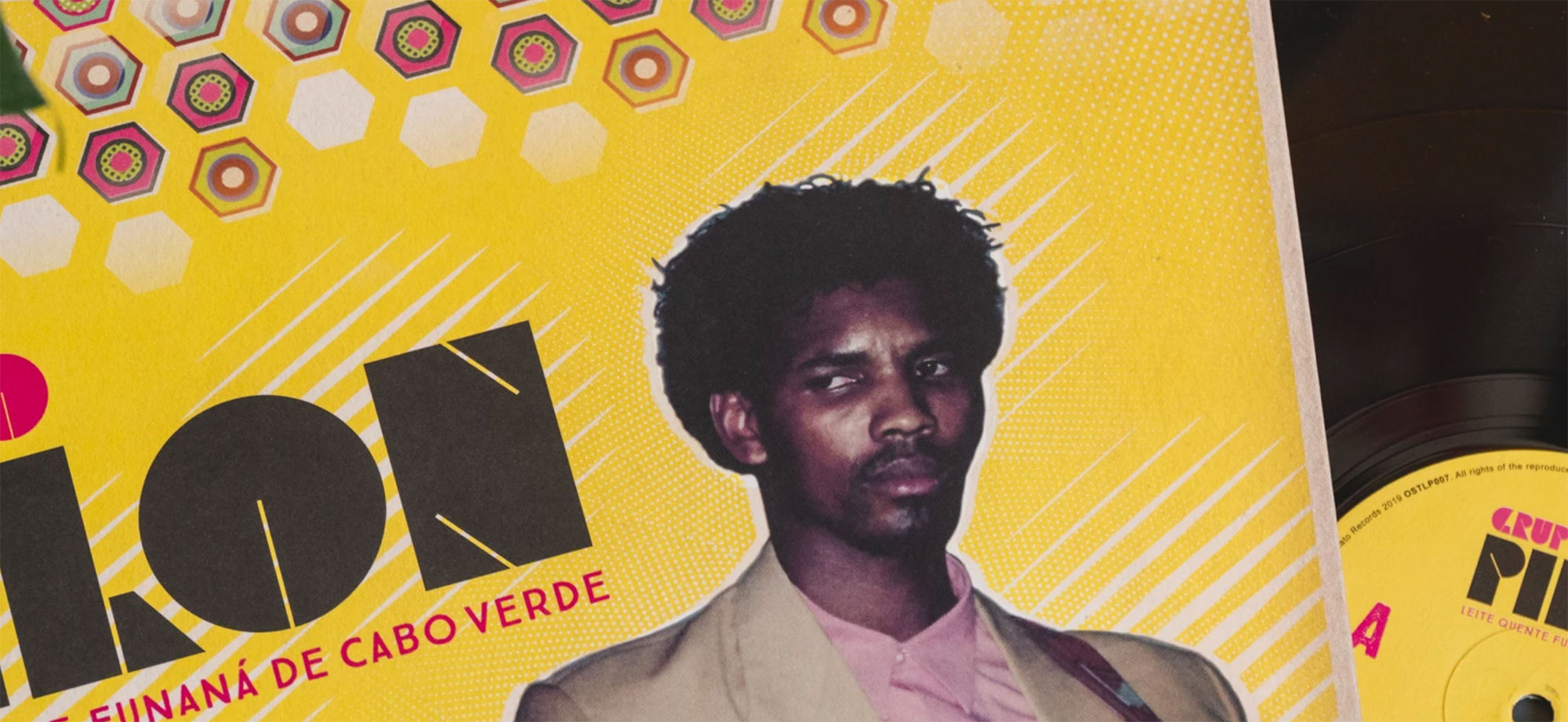 Ostinato records
Ostinato Records is one of our favourites labels. They did an incredible job digging up long lost musical treasures and putting them out accompanied by beautiful booklets .
Their album "Sweet as broken dates" is probably ranking among our 5 favourites album of all time.
Watch How Music Can Rebuild a Country After 20 Years of Civil War and find out what Ostinato Records is all about - besides exceptional music. Ostinato Records founder Vik Sohonie argues that reviving and internationally releasing Somali music from the 1970s & 1980s can help restore and rebuild the cultural confidence and historical grandeur of Somalia after two decades of civil war.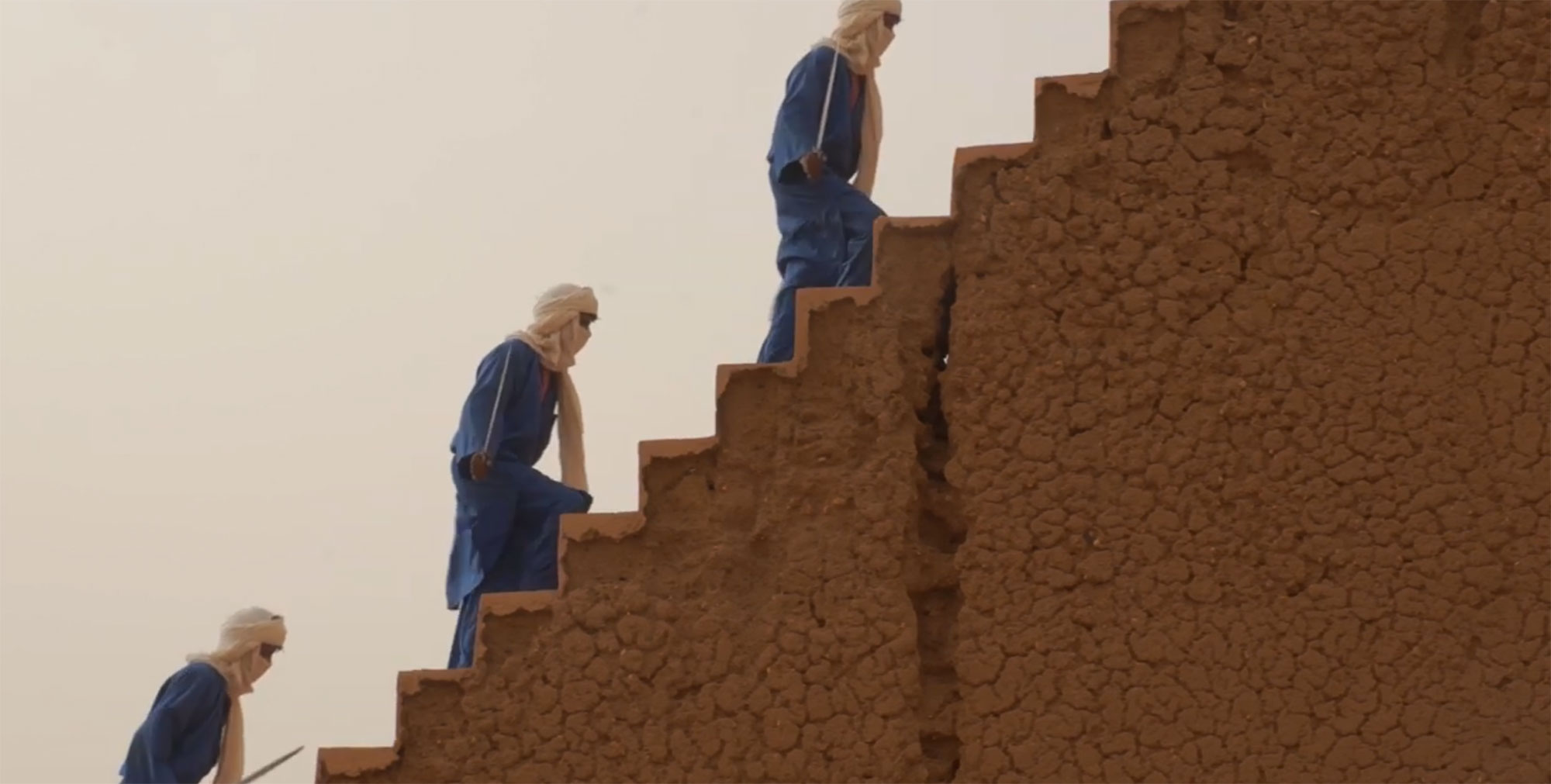 SAHEL SOUNDS
A label, blog and film studio. Sahel Sounds is run by Portland local Chris Kirkley. One of the deepest digging labels in the world, Sahel Sounds releases incredibly unusual and awesome music from West Africa. Their blog is essential reading and no store interested in the modern sounds of Africa should go without their releases on the shelf.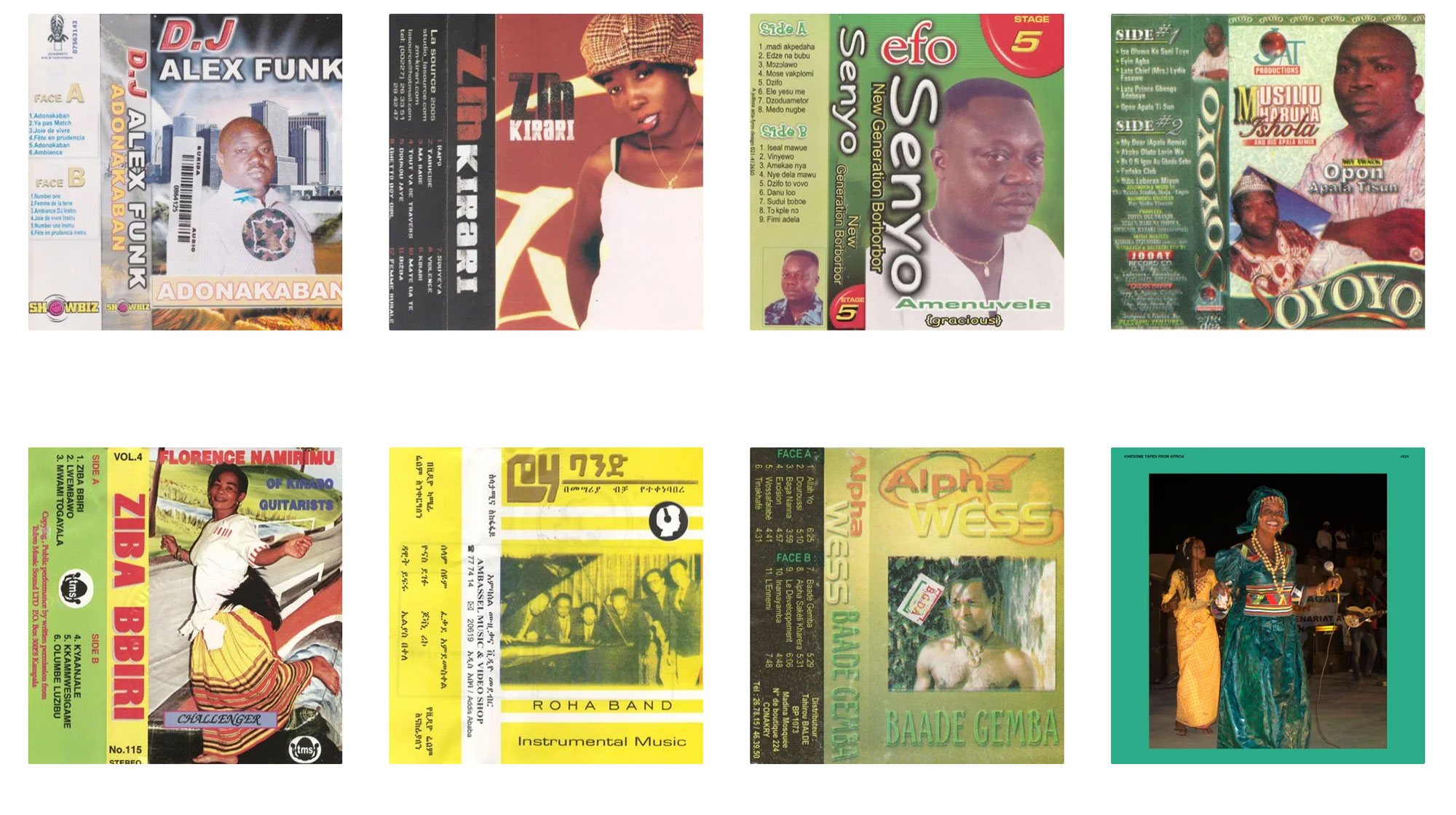 Awesome tapes from Africa
Awesome Tapes From Africa began as a blog in 2006 and has grown into a label that expands musicians careers and builds bridges. The site was created as a way for Shimkovitz to share music he had come across while on a Fulbright scholarship in Ghana. He was interested in the variety of genres and artists he found, distributed largely on cassette tapes at markets, but that he had not come across outside West Africa. In 2011, Shimkovitz transitioned the site from just a blog with posted recordings of collected tapes posted without the artists' permission to a commercial record label. The goal of the company is to seed and expand an audience for the artists presented as well as provide opportunities to sell albums and tour. Artists are paid every six months and receive 50% of the profits from an album. Tapes presented on Awesome Tapes come from a variety of sources: gathered in Ghanaian street markets, purchased in stores in the US, or sent by others over the internet. In addition to the website, Shimkovitz DJ's concerts, clubs and at festivals as Awesome Tapes From Africa, as well as hosts a show on Dublab.

Bongo Joe from Geneva
Bongo Joe is a record store and label with a vaste choice of vinyls (12" and 7" records), tapes and a special selection of CDs and books. It is also a bar with a terrasse where everyone can meet and share a drink.The store is managed by an association of a dozen active members. Bongo Joe explores contemporary underground worlds to dig out instruments, voices and machines. He plows the furrows of time to unearth rare nuggets, from here and elsewhere, which you will find them in the form of vinyl records with gorgeous silk-screened covers at Bongo Joe's shop in Geneva or scatterered around the world…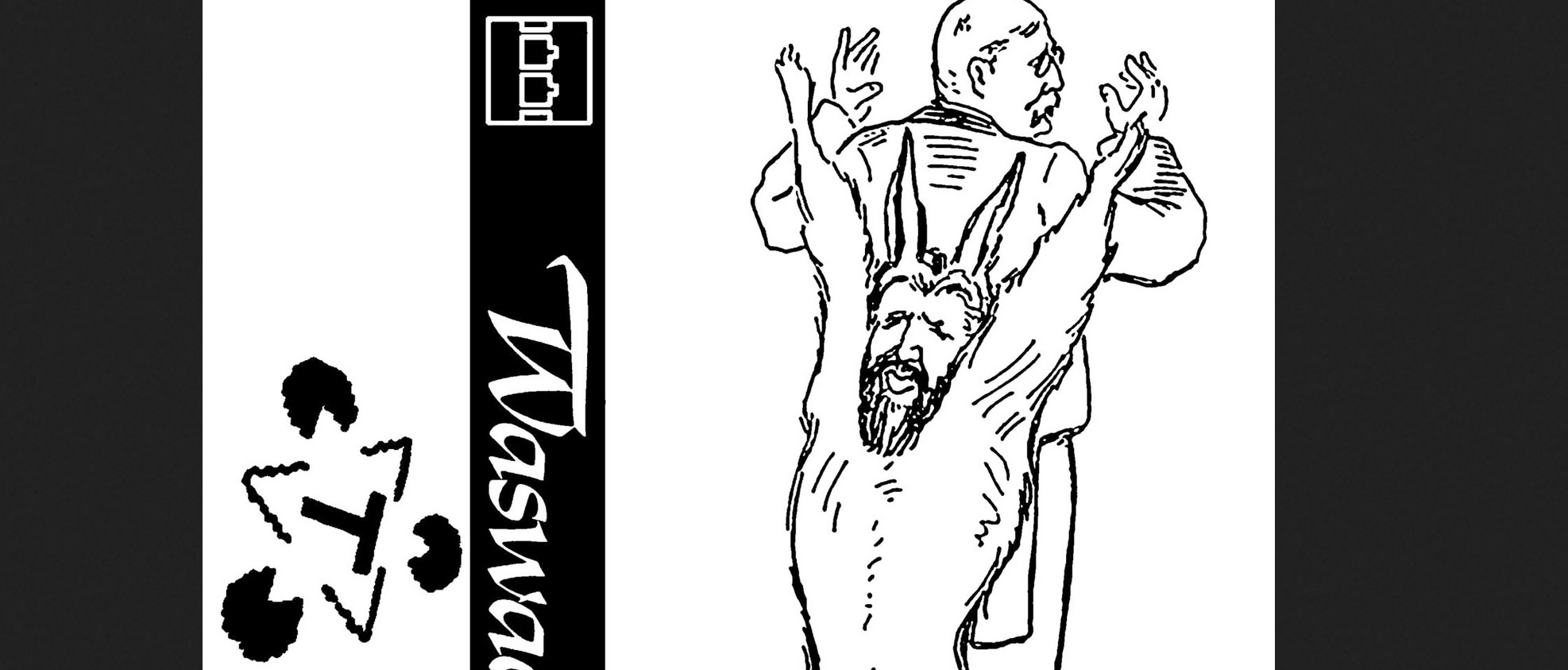 Trilogy Tapes
Fantastic Dj, awesome label and man responsible for some of the very best cover art out there.
"One of the designers behind Honest Jon's and Mo Wax's iconic sleeves takes us on a tour of his career thus far. Many designers come out fully formed, a distinct style already developed through years of work. Not so for Will Bankhead, who has constantly refined and rethought his approach. Starting out as one of the main visual directors behind the Mo Wax imprint, alongside Ben Drury, Swifty and Futura 2000 he crafted some of the most memorable packages of mid-'90s dance music. As you might expect with someone so closely identified with the trip-hop label, his initial inspiration came from skate magazines like Transworld Skateboarding and Thrasher. Bankhead's major label affiliation since has been Honest Jon's. His simple, clean designing of archival material from far-off lands and modern work of far-out experimentalists contrasts sharply with the busy designs of the Mo Wax years, but you can see that an off-kilter sensibility remains. Just check the Shangaan Electro or recent Shackleton covers for proof. All of this, and he maintains a blog, label and store of his own—Trilogy Tapes—which brings together his many interests into one sprawling package." resident advisor.
The trilogy tapes blog is food for the ears and the eyes.

Analog Afrika
For a decade now, Samy Ben Redjeb's seminal Analog Africa label has been unearthing the best in both explosive foot-shufflers and hypnotic sauntering treasures from Africa. It's achieved more than most in celebrating the rich and diverse heritage of a much misunderstood and overlooked continent. Samy has spared nothing in his pursuit of choosing authentic and eye-opening choice records. His lifestyle and string of various jobs—from a Life Aquatic sojourn as a diving instructor in Senegal to a stint as a Lufthansa flight attendant crisscrossing the Lagos-Addis Ababa-Accra arc and beyond—have all been centered on a passion for crate digging.
About Bandcamp
Why not head over to bandcamp and discover some new music. One leads to the other that's the beauty of the internet. You can listen before you buy, prices are start low but you can always pay more if you are totally loving it.
Bandcamp's mission is to create the best possible service for artists and labels to share and earn money from their music, and for fans to discover and enjoy it. "We believe that music is an indispensable part of culture, and for that culture to thrive, artists—no matter the size of their audience—must be compensated fairly and transparently for their work. Without this belief, our mission would be meaningless, and it's why we've built our business around a model that puts the artist first.
When you buy something on Bandcamp, whether it's digital music, vinyl, or a t-shirt, ticket or cassette, 80-85% of your money goes to the artist, and we pay out daily. The remainder goes to payment processor fees and Bandcamp's revenue share, which is 10-15% on digital items, and 10% on physical goods. Since we only make money when artists make a lot more money, our interests remain aligned with those of the community we serve. It's a straightforward approach, and one we're happy to say works well. Fans have paid artists $506 million using Bandcamp, and $23.2 million in the past 30 days alone.""
We love sbrowsing bandcamp weekly editorials and we always discover some really cool new stuff.
Or why not pay your favourite record store a visit. Like this you support not just your favourite artist but also local trade. At Kitchener we stock a lot or rare world music, vinyl and also some cassettes. Our favourite local record store is Lay Up Record.
While working at home we were listening to a lot of music and we compiled a mix of our favourite african tunes. A musical journey through the Africa of the 1970 and 1980. From the east to the west.