Kitchener Items - our house brand
Timeless basics, favourite items in the wardrobe
Our own brand Kitchener Items already occupy a remarkable place - in our shops and of course in our hearts. Because the T-shirts, pullovers, leather bags and our Kitchener bags have what it takes to become classics with that certain something. They all carry the timeless spirit of our house within them and compliment our assortment perfectly. Kitchener items do not deliberately follow short-lived trends but are pieces you can always wear. They are timeless basics, favourite items in the wardrobe in beautiful colour combinations and patterns.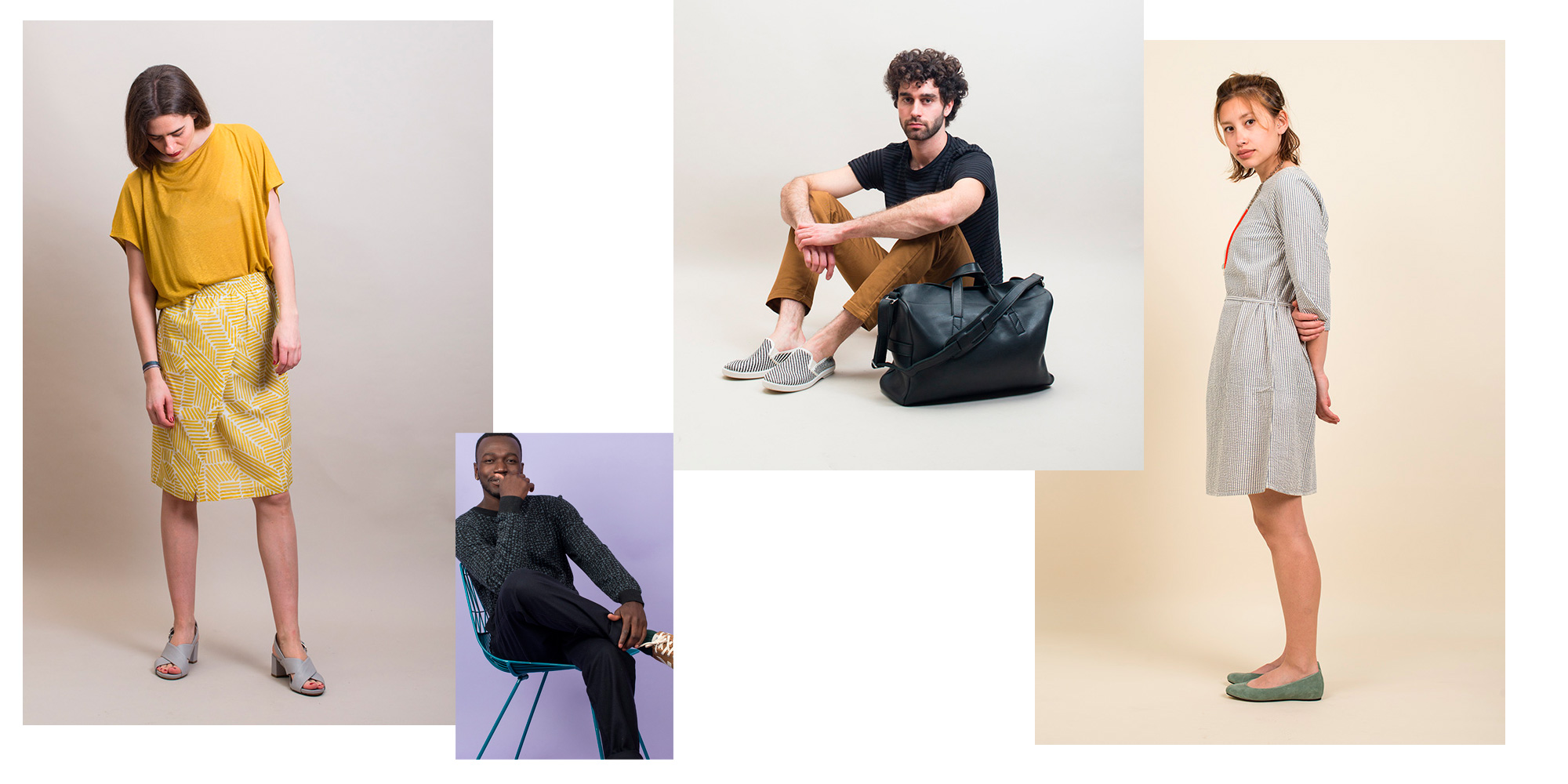 The Kitchener Items collections are designed at our headquarters in Bern and manufactured in selected production facilities in Italy, India, China and Portugal. Whenever possible, we use natural materials.
Our cotton and bamboo fibre T-shirts are produced by a family business in India, according to recognised SA8000*** standards, under fair social conditions and often according to the Oeko-Tex standard. Since 2019 our cotton is organic and GOTS**** certificated.
The knitwear comes from a Chinese Fairtrade company that is WRAP**-certified. Working according to principles that, for example, prohibit forced and child labour, demand minimum wages and social benefits and guarantee safe and healthy workplaces.
The kitchener Items clothing can be bought in our shops in Bern & Zürich.
Our leather bags are made in India according to BSCI* standards from naturally tanned and dyed cow and lamb leather. No chemicals are used for tanning, only citrus flakes and vegetable colour. Because the leather is not dyed by machine or sprayed, it has unique irregularities on the surface. Our leather-bag collection is available in our e-shop.
Our socks are produced in Turkey and Italy. The Kitchener Items socks can be bought in our e-shop.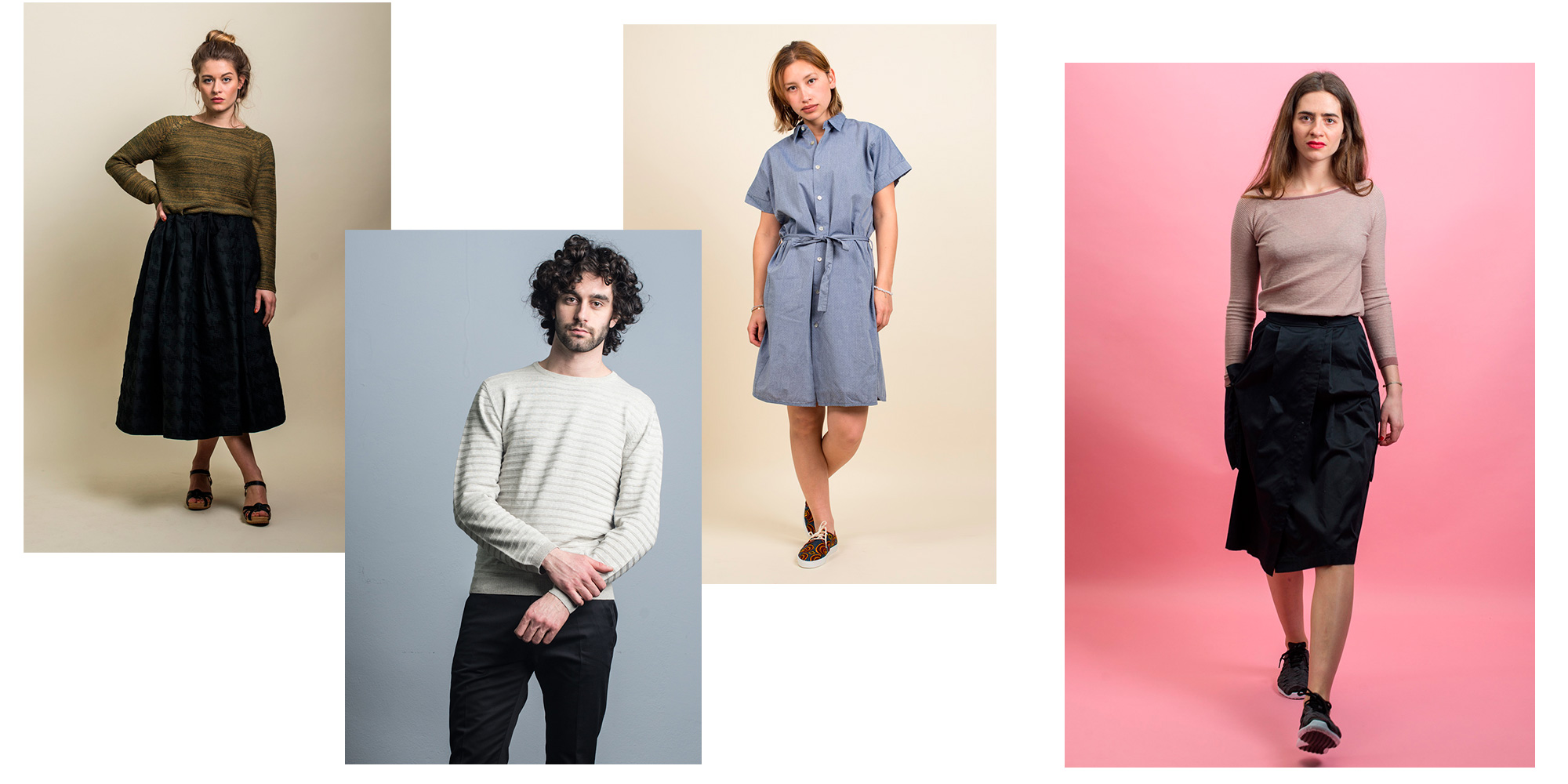 Every year we design a new collection of our popular Kitchenerbags, with new colours and patterns. They are manufactured in a Chinese factory that has been BSCI* certified since 2012.
Since the beginning we have produced our sacks, bags and all our packaging material, whenever possible, with an ecological basic idea. This is how the legendary Kichener bag was created. Back in the 80s, disposable plastic bags were the norm. The reusable and washable Kitchener bag made of nylon was our answer. The rest is history. Buy the latest collection in our e-shop.
The Shopper and the Beach Bag are also reusable. The shopper is made of recycled polypropylene and the beach bag of recycled PET bottles.
Our Aarebag, the waterproof bag made to keep you belongings dry is produced under the Öko-Tex-Standard*****
Since all this is of no use if our customers do not want to use the bags again, we attach great importance to designing practical, fun products. Our customers don't want to go around as walking advertisement, that's why we rely on good graphics rather then striking logos for personal promotion . For this we work together with innovative graphic designers and illustrators. Since the introduction of our new carrier bag made of recycled paper fibres, we have completely dispensed with plastic bags.
The paper bags are made of recycled paper and are manufactured in Switzerland.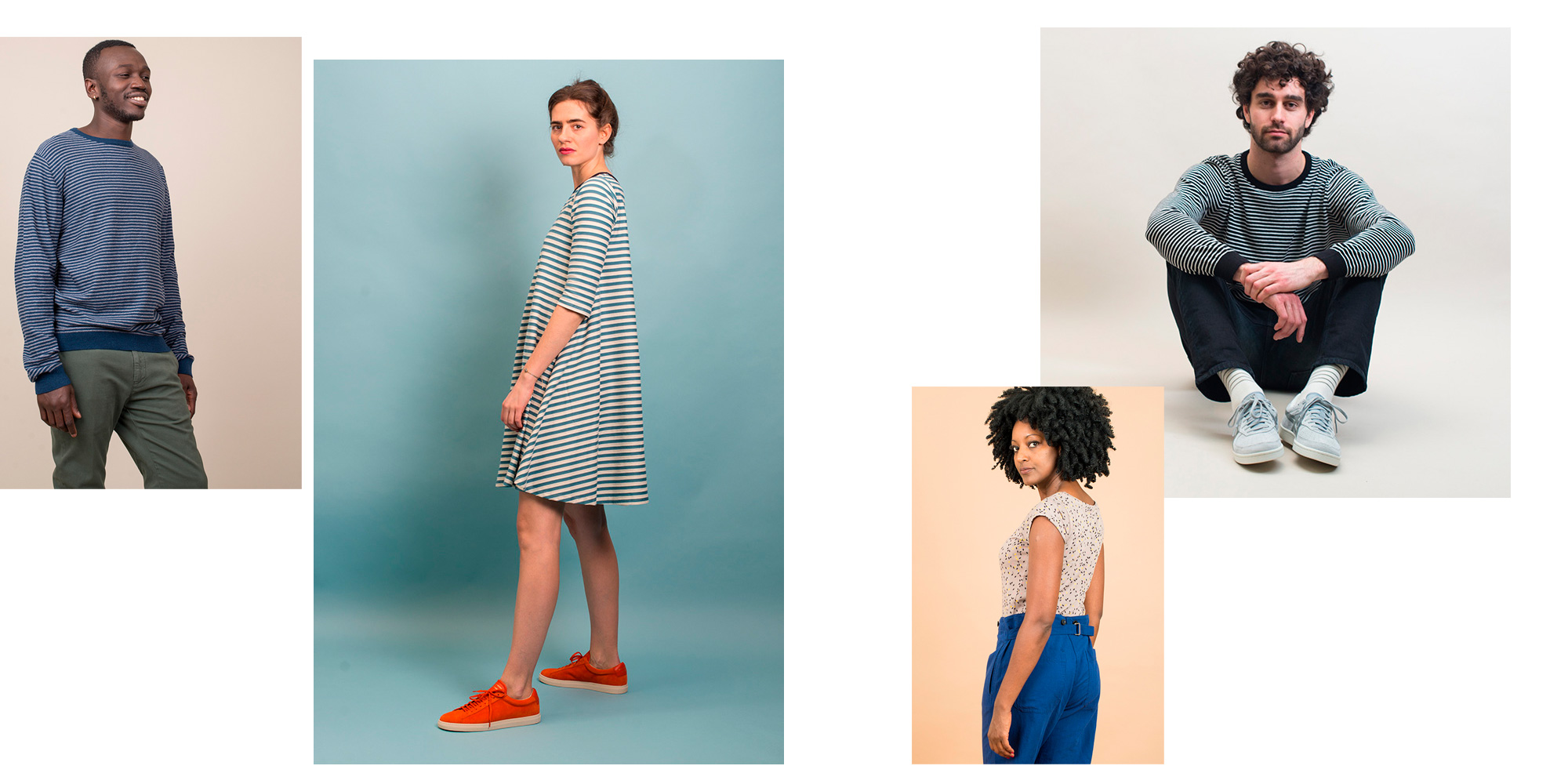 * BSCI stands for "Business Social Compliance Initiative" and is a business-driven platform for improving social standards in a global value chain. The BSCI offers companies a systematic monitoring and qualification system to improve people's working conditions. (according to Wikipedia)
** WRAP ** WRAP stands for Worldwide Responsible Apparel Production. It is an independent US organization that aims to improve working conditions in garment industry factories. WRAP standards include a ban on forced and child labor, a ban on harassment or abuse, payment of statutory minimum wages, including social benefits, and ensuring a safe and healthy workplace. WRAP enjoys broad support from the global apparel industry, but at the same time is independent of the industry. More information: www.wrapcompliance.org
*** SA8000 sets requirements for the following criteria:
- - no child and forced labour, health and safety at work, trade union freedom, no discrimination, no disciplinary sanctions, regulated working hours, fair remuneration, establishment of an SA8000 management system, all production stages are controlled by accredited institutions.
Mehr information: www.sa-intl.org
**** Tested according to Öko-Tex Standard 100 (also Oeko-Tex Standard 100) means that the product has been tested for a total of 100 harmful substances, optical brighteners or similar.
***** GOATS Standart. The Global Organic Textile Standard (GOTS) was developed through collaboration by leading standard setters with the aim of defining requirements that are recognised world-wide and that ensure the organic status of textiles from harvesting of the raw materials through environmentally and socially responsible manufacturing all the way to labelling in order to provide credible assurance to the consumer.
More information: www.global-standard.org