The new Kitchener catalogue has arrived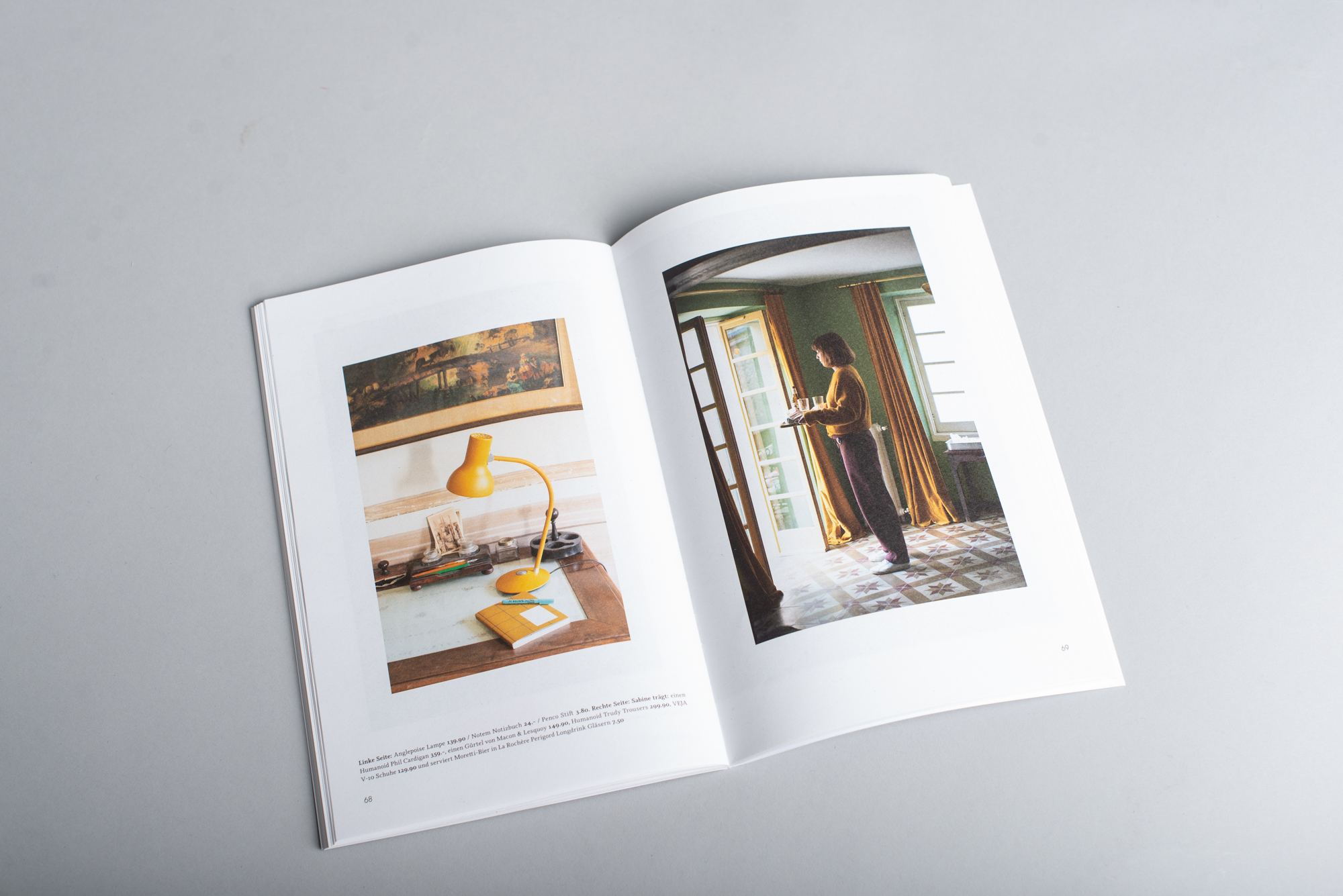 Dear Kitchener Customers
How do we stay inspired and how do we nourish body, mind and soul in times of conditional possibilities? That is our theme for this year's catalogue.
We are slowly becoming a little starved. We miss the direct contact with people we work with. Another special year lies behind us. Again, we have seen most of our partners and their collections only via screen and shopped without having held the products in our hands.
We are looking forward to travelling to another fair soon and discovering new products. We long to walk through foreign cities again and be inspired by the shops there. We want to visit concerts, exhibitions and theatres again, and fortunately this is all possible again.
As our horizons expand again, so does our field of vision. And there, at the edge of the field of vision, it becomes exciting. We get new ideas when we see something with different eyes and venture into stranger realms. Have we whetted your appetite and curiosity?
The pictures in the catalogue were taken at Casa Alba in Ottone. The enchanted palazzo belongs to the Bernese goldsmith Barbara Mohr. It is located in a wild area of Emilia Romagna on the Strada Statale 45, which leads from Genoa to Piacenza. The village lies on the Trebbia River, surrounded by forests. During our walks along the Trebbia we see wild boars and deer and the people from Ottone tell us about encounters with wolves early in the morning on their walks along the river.
For those of you who are holding this catalogue in your hands for the first time, we would like to mention once again that almost our entire assortment comes from sustainable production and independent small producers.
All the products are available in out Stores and in our webshop. In our Webshop you finde extensive information in english and german about the products and their producers. We believe that knowing where a product comes from and who makes it influences the way we look at it, and that buying fewer, higher quality and more durable products is not only sustainable, but makes you feel good.
If you need advice Live chat on our website ore call in store.
We ship orders over 70chf free of charge and residents of Bern city* can benefit from delivery via bike courier.
Browse through our online catalogue or download the pdf version.
We did a simple online translation of the catalogue it can be download here ( the layout errors happend during the translation process ).
All features products can be found HERE.
Der neue Kitchener Katalog ist da
Liebe Kitchener Kund*innen
Wie bleiben wir inspiriert und wie nähren wir Körper, Geist und Seele in Zeiten mit bedingten Möglichkeiten? Das ist unser Thema des diesjährigen Kataloges.
Langsam sind wir etwas ausgehungert. Wir vermissen den direkten Kontakt zu Menschen, mit denen wir zusammenarbeiten. Ein weiteres besonderes Jahr liegt hinter uns. Wieder haben wir die meisten unserer Partner*innen und ihre Kollektionen nur via Bildschirm gesehen und eingekauft, ohne die Produkte in den Händen gehalten zu haben.
Wir freuen uns darauf, bald wieder an eine Messe zu reisen und neue Produkte zu entdecken. Wir sehnen uns danach, wieder einmal durch fremde Städte zu spazieren und uns von den Läden dort inspirieren zu lassen. Wir wollen wieder Konzerte, Ausstellungen und Theater besuchen und zum Glück ist dies alles wieder möglich.
Wird unser Horizont wieder grösser, weitet sich auch das Blickfeld. Und dort, am Rande des Blickwinkels wird es spannend. Wir kommen auf neue Ideen, wenn wir etwas mit anderen Augen sehen und uns in fremdere Gefilde begeben. Haben wir Ihren Appetit und Ihre Neugierde geweckt?
Die Bilder im Katalog sind in der Casa Alba in Ottone entstanden. Der verwunschene Palazzo gehört der Berner Goldschmiedin Barbara Mohr. Er liegt in einer wilden Gegend der Emilia Romagna an der Strada Statale 45, die von Genua nach Piacenza führt. Der Ort liegt am Fluss Trebbia, umgeben von Wäldern. Bei unseren Streifzügen entlang der Trebbia sehen wir Wildschweine und Rehe und die Menschen aus Ottone erzählen uns von Begegnungen mit Wölfen frühmorgens auf ihren Spaziergängen am Fluss.
Für alle, die diesen Katalog zum ersten Mal in den Händen halten, sei nochmals erwähnt, dass fast unser ganzes Sortiment aus nachhaltiger Produktion und von unabhängigen Kleinproduzent*innen stammt.
Schaut in unseren Webshop, wenn ihr nicht vorbeikommen könnt. Ihr findet online fast all unsere Accessoires und ausgiebige Informationen zu den Produkten und ihren Produzent*innen. Wir glauben daran, dass das Wissen darum, woher ein Produkt kommt und wer es herstellt, die Art und Weise beeinflusst wie wir es betrachten. Denn was wir schätzen, werfen wir nicht einfach weg, wenn eine neue Saison beginnt oder ein neuer Trend vor der Türe steht. Weniger, dafür hochwertige und langlebige Produkte kaufen, freut nachhaltig und ist nachhaltig.
Wenn ihr Beratung braucht, empfehlen wir den auf unserer Website installierten Chat. Oder ihr ruft uns einfach an. Gerne bieten wir auch Private Shopping virtuell oder live an. Wir verschicken Bestellungen ab 70.- frei Haus und Berner*innen können vom Delivery via Velokurier profitieren.
Alle Produkte des Kataloges findest du HIER.
Stöbere durch unseren online Katalog oder lade das pdf runter.