Talking to Matteo from Nasire
In conversation with Matteo founder of Nasire, the zurich / marrakech based label.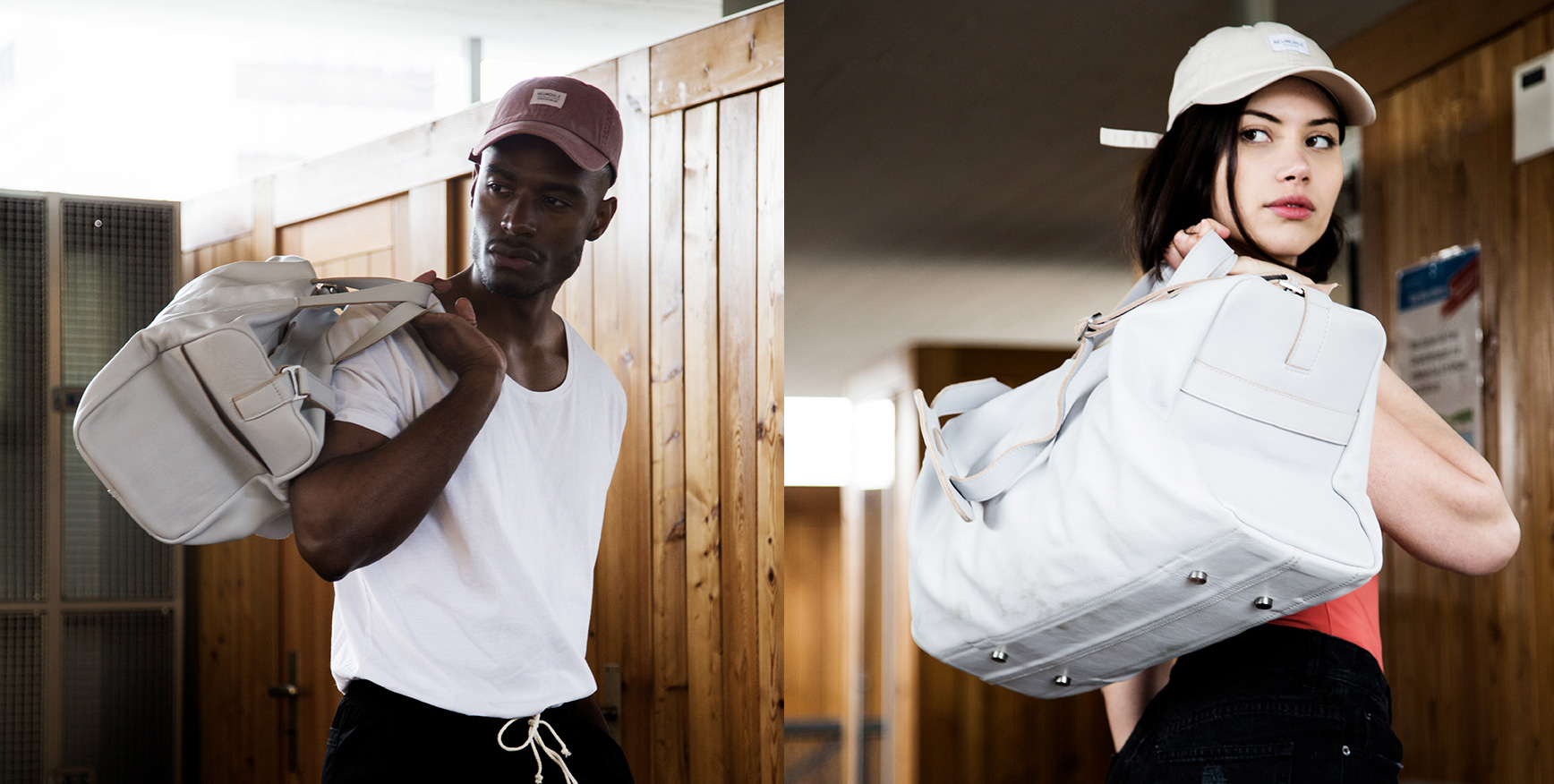 How would you describe Nasire?
Nasire is a young label between Zurich and Marrakech which wants to carry its values (see next answer) out into the world and convey to the people (especially in Switzerland) more desire for adventure and freedom. We are currently doing this within the framework of high-quality leather goods and look forward to expanding our product range soon. The nasire attitude to life is not bound to one category.
What does Nasire stand for?
For the joy of travelling. For the joy of adventure. For connecting totally different worlds and cultures and building bridges. For minimalism and simplicity.
How did everything get started?
On one of (my first) trips to Morocco over 5 years ago. I immediately fell in love with the country and looked for a reason to come back. At that time I had nothing to do with bags and even design and something completely different could have come out. A few journeys and a first (not very serious ) Sample attempt I looked for creative peopleto bring on board. This is how it all got started. Roughly 2 years of development time and we were launching.
Who is Nasire?
Behind nasire is a 5-person team spread out and moving between the two cities of Marrakech and Zurich. What sets us apart are our totally different backgrounds, from product and graphic design to engineering and business, all of which are represented and ensure exciting discussions and exchanges.
Who or what inspires you?
Travelling off the beaten track. Adventure! The exchange with foreign cultures and people who have a different view. To create something new and to build bridges between cultures. These are the nasire values and we live this every day in our work.
Any thought on Kitchener?
Thinking about Kitchener, I naturally think of faces and people I work with. But I know Kitchener as an innovative retail concept in a pleasant size somewhere between too big and commercial and too small to be taken seriously. It's nice that something like this can still exist in Switzerland and it's exciting how you reinvent yourself again and again. We are proud to be part of Kitchener with nasire and are looking forward to everything that comes next.
Im Gespräch mit Nasire
Im Gespräch mit Nasire dem junge Zürcher dessen Herzen für Marokko schlägt.
Wie würdet ihr Nasire beschreiben?
nasire ist ein junges Label zwischen Zürich und Marrakech welches seine Werte (siehe nächste Antwort) in die Welt hinaustragen und den Menschen (insb. in der Schweiz) zu mehr Lust am Abenteuer und der Freiheit vermitteln möchte. Wir machen dies aktuell im Rahmen qualitativ hochwertigster Lederwaren und freuen uns bald auch die Produkterange zu vergrössern. Das nasire Lebensgefühl ist nicht an eine Kategorie gebunden.
Für was steht Nasire?
Für die Freude am Reise. Für die Lust am Abenteuer. Für das Verbinden von total verschiedenen Welten und Kulturen und das bauen von Brücken. Für Minimalismus und Schlichtheit.
Wie hat alles begonnen?
Auf einer (meiner ersten) Marokkoreise vor über 5 Jahren. Ich habe mich sofort in das Land verliebt und mir einen Grund gesucht wiederzukommen. Ich hatte damals mit Taschen und sogar Design gar nichts am Hut und es hätte auch etwas total anderes herauskommen können. Nach meiner Reise und einer zweiten und ersten eher nicht ernst zu nehmenden Proto-Versuchen habe ich dann kreative Leute gesucht und mit ins Boot geholt und so hat alles begonnen. Danach dauerte es nochmals 1.5-2 Jahre Entwicklungszeit (vA wegen Lederquali und Produktionsstätte auf die Quali bringen) bis wir bereit waren mit dem Verkauf zu beginnen.
Wer ist Nasire?
Hinter nasire steckt ein 5-Köpfiges Team verteilt auf und sich bewegend zwischen den beiden Städten Marrakech und Zürich. Was uns ausmacht sind unsere total unterschiedlichen Hintergründe von Produkte- und Grafikdesign bis hin zu Ingenieur und Business ist alles vertreten und sorgt für spannende Diskussionen und Austausche.
Wer oder was inspiriert euch?
Das Reisen abseits der Touri-Routen. Abenteuer! Der Austausch mit fremden Kulturen und Menschen die einen für uns völlig neuen Bezug zu allen Themen des Lebens haben. Etwas auf die Beine zu stellen und Brücken zu bauen zwischen den Kulturen. Dies sind die nasire Werte und darum geht es uns und dies leben wir tagtäglich in unserer Arbeit.
Was kommt dir bei Kitchener in den Sinn?
Mir fallen bei dem Begriff Kitchener natürlich direkt Gesichter und Menschen ein. Luca und Sarah. Aber wenn ich Euch nicht kennen würde, dann kannte ich Kitchener als ein innovatives Retailkonzept in einer angenehmen Grösse irgendwo zwischen zu gross und kommerziell und zu klein und nicht ernst zu nehmend (a la wir haben Do-Sa noch als Hobby eine kleine Boutique). Schön, dass sowas noch existieren kann in der Schweiz und spannend, wie Ihr Euch immer wieder selber neu erfindet. Wir sind stolz, mit nasire Teil von Kitchener sein zu dürfen und freuen uns auf alles was noch kommt.