The Humble Co. Bamboo Interdental Sticks
SKU
INTERDENTAL.STICKS.BAMBOO
Mind the gap!
Humble brush's little brothers take care of everything that big bro can't.
when in need, the interdental stick will provide assistance and sneak in and relieve you of that annoying whatever.
So that you can show off that beaming smile for the world to see.
✔️ biodegradable
✔️ vegan
✔️ cruelty free
✔️ dentist approved

Achten Sie auf die Lücke!
Die kleinen Brüder von Humble Brush kümmern sich um alles, was der große Bruder nicht kann.
In der Not hilft der Interdentalstab, der sich einschleicht und Ihnen das lästige Was-auch-immer abnimmt.
Damit Sie der Welt Ihr strahlendes Lächeln zeigen können.
✔️ biologisch abbaubar
✔️ vegan
✔️ frei von Grausamkeit
✔️ Zahnarzt zugelassen
Brand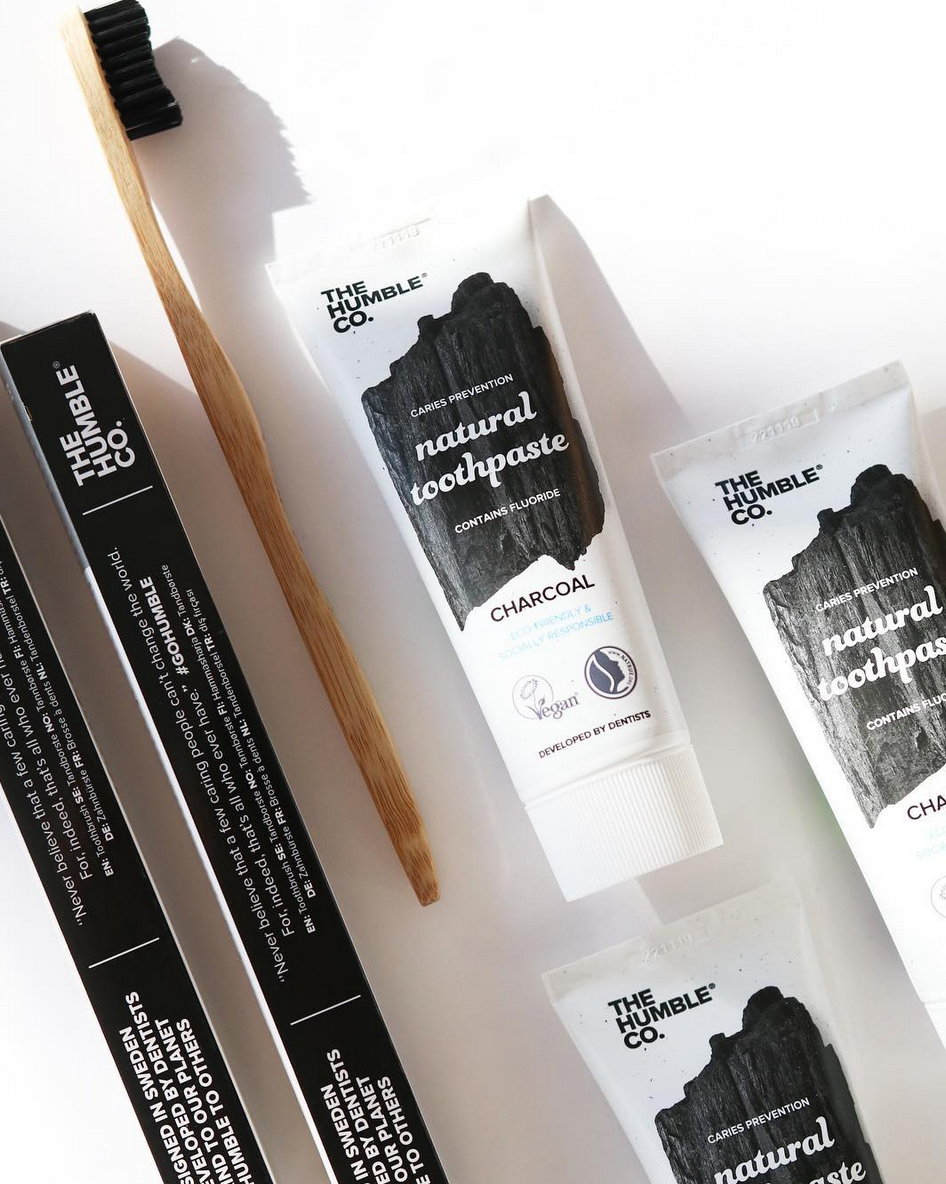 The Humble co.
the humble vision!

"When we are lucky enough to be born in an affluent part of the world it should be our duty to take care of the less fortunate. Many children will never own any oral care products and we're depleting natural resources and filling up the oceans with used products.
Can we change our ways of production and consumption? Can we help provide oral care products to those that need it most? The answer is yes!"

As a dentist, The Humble Co. was founded to create products that are good for you and kind to our planet. Every Humble purchase goes towards funding projects for the benefit of children in need.

Humble co. are a bulldog in the fight against the plastic toothbrushes. Humble choose to call it a fight since the world consumes more than 3.6 billion plastic toothbrushes every year – most of which end up in landfills and oceans! With a beautiful and simple design, Humble Brush is a serious alternative to regular plastic toothbrushes. No disadvantages! Why would you ever want to buy a plastic toothbrush again? Stop plastics. Be Humble.