Sandqvist Stig Mini Plum Backpack
SKU
SQA712.STIG.MINI_Lila

STIG MINI - PLUM
Small backpack in cotton canvas with leather details. STIG MINI is a small variant of our most iconic and popular bag of all time - perfect for kids or as a mini-backpack for adults.

W 22 x H 33 x D 13 cm - carrying up to 9 L
SPECIFICATIONS:
Small backpack in a classic design sealed with leather straps, carrying up to 9 L. The organic heavy cotton canvas and details in leather makes the bag durable, made for every-day use. Inside features such as an iPad sleeve and zipped pocket will help to keep you organized. The shoulder straps are adjustable to fit both kids and adults. A name tag is placed inside the bag.

STIG MINI is a small variant of our most iconic and popular bag of all time and is perfect for kids to pack their essentials for school and excursions. Can also be worn as a mini-backpack for adults.

Measurements: W 22 x H 33 x D 13 cm ~9L
Material: Heavy 18oz cotton canvas. Top grain aniline dyed vegetable re-tanned leather details. Grey lining.
Brand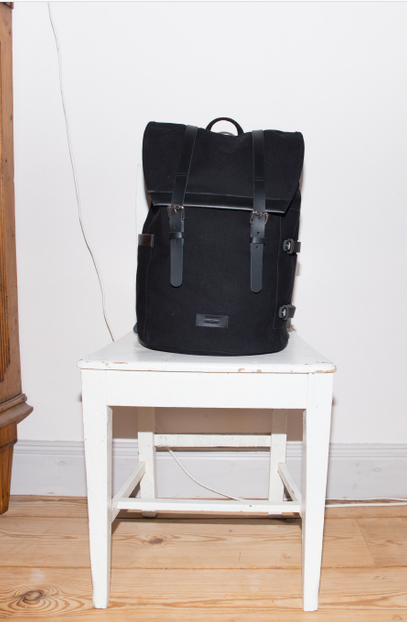 Sandqvist
Einmal mehr beweisen die Schweden Stilsicherheit: Die Canvas- und Ledertaschen von Sandqvist werden diesen Frühling bei uns für Furore sorgen. Und es wird schwer sein, sich zwischen dem coolen Shopperbag im Fiftiesstyle und dem Retro-Stoffrucksack mit den Ledebesätzen zu entscheiden. Gegründet wurde das Accessoire-Label von Anton Sandqvist in Stockholm. Er und sein Team möchten zeitlose Taschen machen, die lange Zeit geliebt werden und erschwinglich sind. Wir denken, die Jungs haben einen guten Job gemacht!
Sandqvist was founded in Stockholm, Sweden in 2004 by Anton Sandqvist. Together, with his brother Daniel and their friend Sebastian, they are the soul behind the brand. The Nordic landscape with its forests, rivers and vast unpopulated areas as well as an urban city lifestyle have always been our main inspiration. Accordingly, the Sandqvist designs are uncomplicated, functional and beautiful, with clear Swedish heritage.