Kitchener Home Delivery
Unsere Mitarbeiter steigen aufs Velo und radeln dir deine Kitchener E-Shop Bestellung nach Hause.
Es gibt wie gewohnt keine Mindestbestellmenge. Die Heimlieferung kostet CHF 10.- . Geliefert wird jeweils abends. Berücksichtigt werden alle Bestellungen, die vor 16 Uhr bei uns eintreffen. Nach 15 Uhr platzierte Bestellungen erhältst du am Folgetag. Bestellungen am Samstag werde bis 12h entgegengenommen und ausgeliefert. Am Sonntag machen wir pause.
Dies ist ein Versucht, also hab bitte Geduld mit uns. Wir werden sicherlich das eine oder andere noch anpassen müssen.
Falls du Fragen hast oder ein Produkt suchst, dass du nicht in unserem E-Shop finden kannst, darfst du uns gerne anrufen. Hier kannst du unsere Erreichbarkeiten checken). E-mails können an ESHOP(AT)KITCHENER.CH geschickt werden. Und ab dieser Woche werden wir neu auch einen Live Chat anbieten können.
Geliefert wird in folgende Quartiere: Bern 3004 / 3005 / 3006/ 3007 /3008 / 3010 / 3011 / 3012 / 3013 / 3014
Für unsere Zürcher Kund*innen bieten wir Zurzeit einen Telefonverkauf an. Schicke uns einfach eine E-mail, und wir werden uns bei dir melden.
Du findest im E-Shop fast unser ganzes Non-Fashion Sortiment.
Merci für deine Unterstützung!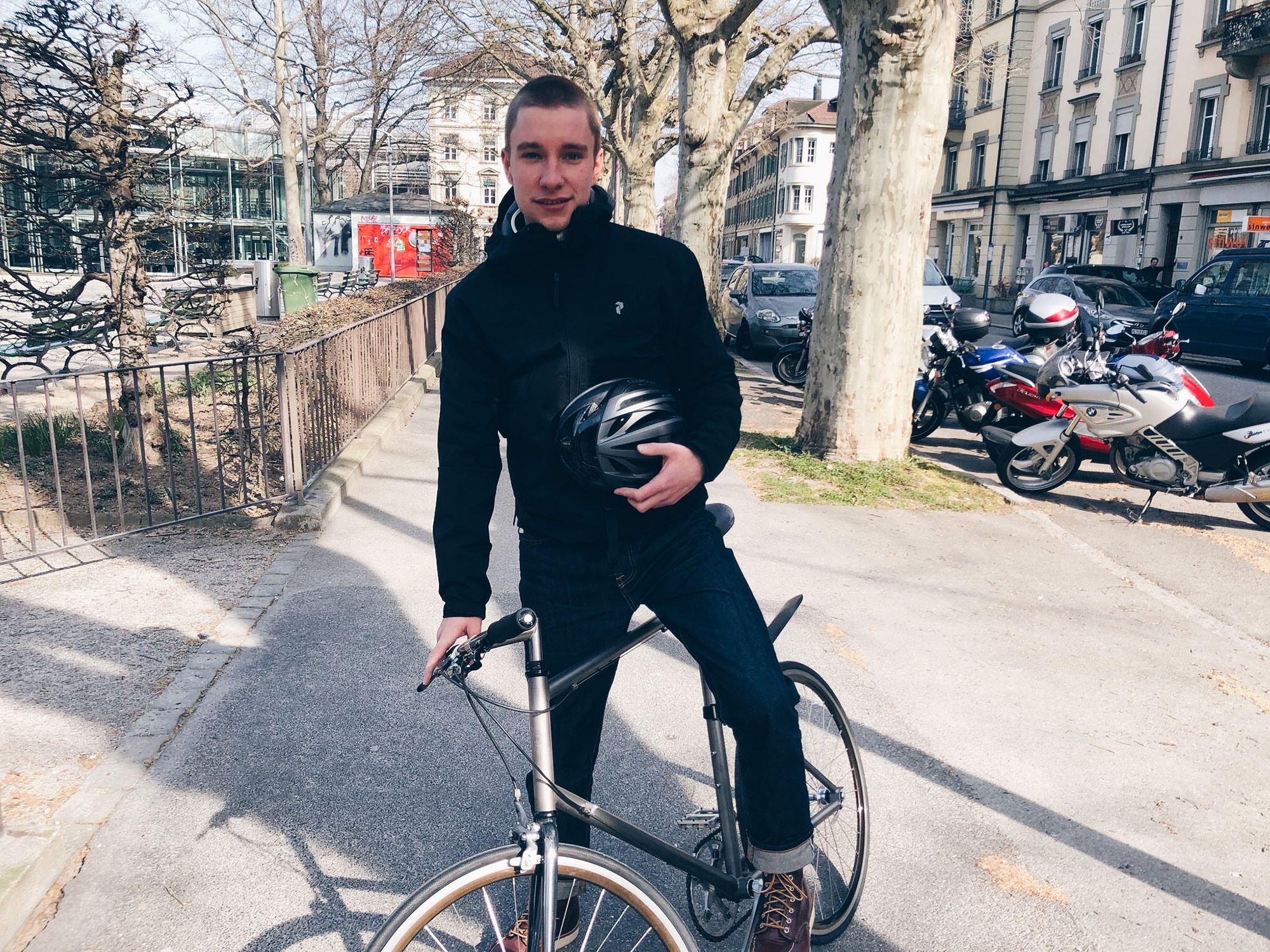 Our staff will get on their bikes and pedal your Kitchener E-Shop order right to your home.
As usual there is no minimum order amount required. The home delivery fee is CHF 10.00. Deliveries are made in the evenings. All orders placed before 4 pm will be dispatched for same day delivery. Orders placed after 4 pm will be delivered the following day. On Saturday we take orders till 12h. Sunday er rest.
This is an experiment, so please be patient with us. We will probably have to adjust one thing or another.
If you have any questions or are looking for a product you can't find in our e-shop, feel free to call us (you can check our availability HERE). E-mails can be sent to ESHOP@KITCHENER.CH. And starting this week we will be offering a live chat as well.
Deliveries will be made to the following districts: Bern 3004 / 3005 / 3006/ 3007 /3008 / 3010 / 3011 / 3012 / 3013 / 3014
We are currently offering over the phone sales for our customers in Zurich. Just send us an e-mail and we will get back to you as soon as possible.
Nearly our whole non-fashion assortment is available in our e-shop.
Thanks for your support!
With every order over 70.-
No minimum order amount