The Rats - In A Desperate Vinyl
Niedriger Bestand
SKU
MOR.001.THE.RATS.IN.A.DESPERAT
At last! Fred and Toody Cole (Dead Moon, Pierced Arrows) and drummer Louis Samora's ultimate pop masterpiece - In A Desperate Red. This is the last record by the Portland punk legends before moving on to a very brief country period and then Fred and Toody moving on to Dead Moon. In fact, two songs from the first Dead Moon LP hail from the same session as this LP. A true lost pop masterpiece, In A Desperate Red finds the band in an almost new wave/art punk/pop mode...just picture a more pop version of Dead Moon if you can. 6 years of work went into remixing and remastering this version - with Fred Cole twisting knobs and obsessing over it's every detail and then Greg Shadoan and Tim Stollenwerk finishing the job. One of Fred Cole's greatest records and impossible to find for many years - at last this LP is available as it was meant to be heard. Play it loud....
Brand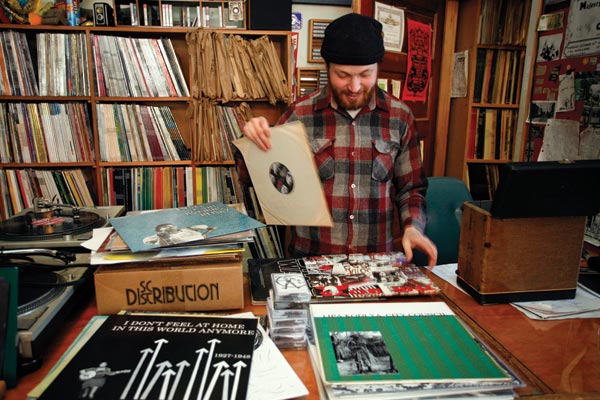 Mississippi Records
Selber waren wir leider noch nie bei Mississippi Records aber das Label hat sich in den letzten 12 Jahren ein Namen gemacht durch Veröffentlichungen von obskuren Raritäten, wunderbaren Blues & Folk Reissues und sensationellen Mix-Kasetten. Allesamt mit den grossartigsten Covers überhaupt. Mississippi Records-Releases werden nur auf Vinyl und oft in kleinsten Stückzahlen veröffentlicht.
EN: Unfortunately we have never been there ourselves at Mississippi Records but the label has made a name for itself over the past 12 years with releases of obscure rarities, wonderful Blues & Folk Reissues and sensational mix tapes. All with the greatest covers ever. Mississippi Records are released on vinyl only and often in small quantities.