The Rain Don't Fall On Me: Country Blues 1927-1952 LP
Niedriger Bestand
SKU
MR073.VA.THE.RAIN.DONT.FALL.ON

The Rain Don't Fall On Me: Country Blues 1927-1952 LP
Compilation of pre-war country blues and gospel. Features popular artists such as Blind Willie Johnson,
Gary Davis, Bukka White, Memphis Minnie alongside unfairly less documented artists such as Sonny Boy
& his Pals, Lulu Jackson and Willie Mae Williams. Could be viewed as a sequel to the Last Kind Words
compilation. Features some heavy meditative songs and a few dance numbers too.
Mississippi Records MR073



Brand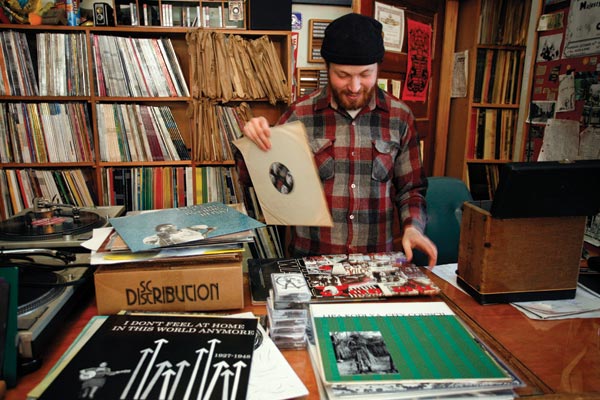 Mississippi Records
Selber waren wir leider noch nie bei Mississippi Records aber das Label hat sich in den letzten 12 Jahren ein Namen gemacht durch Veröffentlichungen von obskuren Raritäten, wunderbaren Blues & Folk Reissues und sensationellen Mix-Kasetten. Allesamt mit den grossartigsten Covers überhaupt. Mississippi Records-Releases werden nur auf Vinyl und oft in kleinsten Stückzahlen veröffentlicht.
EN: Unfortunately we have never been there ourselves at Mississippi Records but the label has made a name for itself over the past 12 years with releases of obscure rarities, wonderful Blues & Folk Reissues and sensational mix tapes. All with the greatest covers ever. Mississippi Records are released on vinyl only and often in small quantities.