Teno Afrika AMAPIANO SELECTIONS
Niedriger Bestand
SKU
ATFALP40.AMAPIANO.SELECTION.LP
Teno Afrika AMAPIANO SELECTIONS
At last, by popular request, LP of the revelatory Teno Afrika recording Amapiano Selections.
Let this be your soundtrack to staying home (and dancing alone). Bleak and moving instrumentals from a young and brilliant producer from Pretoria, South Africa.
Teno Afrika AMAPIANO SELECTIONS
Endlich, auf vielfachen Wunsch, eine LP mit der aufsehenerregenden Teno Afrika-Aufnahme Amapiano Selections.
Lassen Sie dies Ihren Soundtrack zum Daheimbleiben (und zum alleinigen Tanzen) sein. Düstere und bewegende Instrumentalstücke von einem jungen und brillanten Produzenten aus Pretoria, Südafrika.
Brand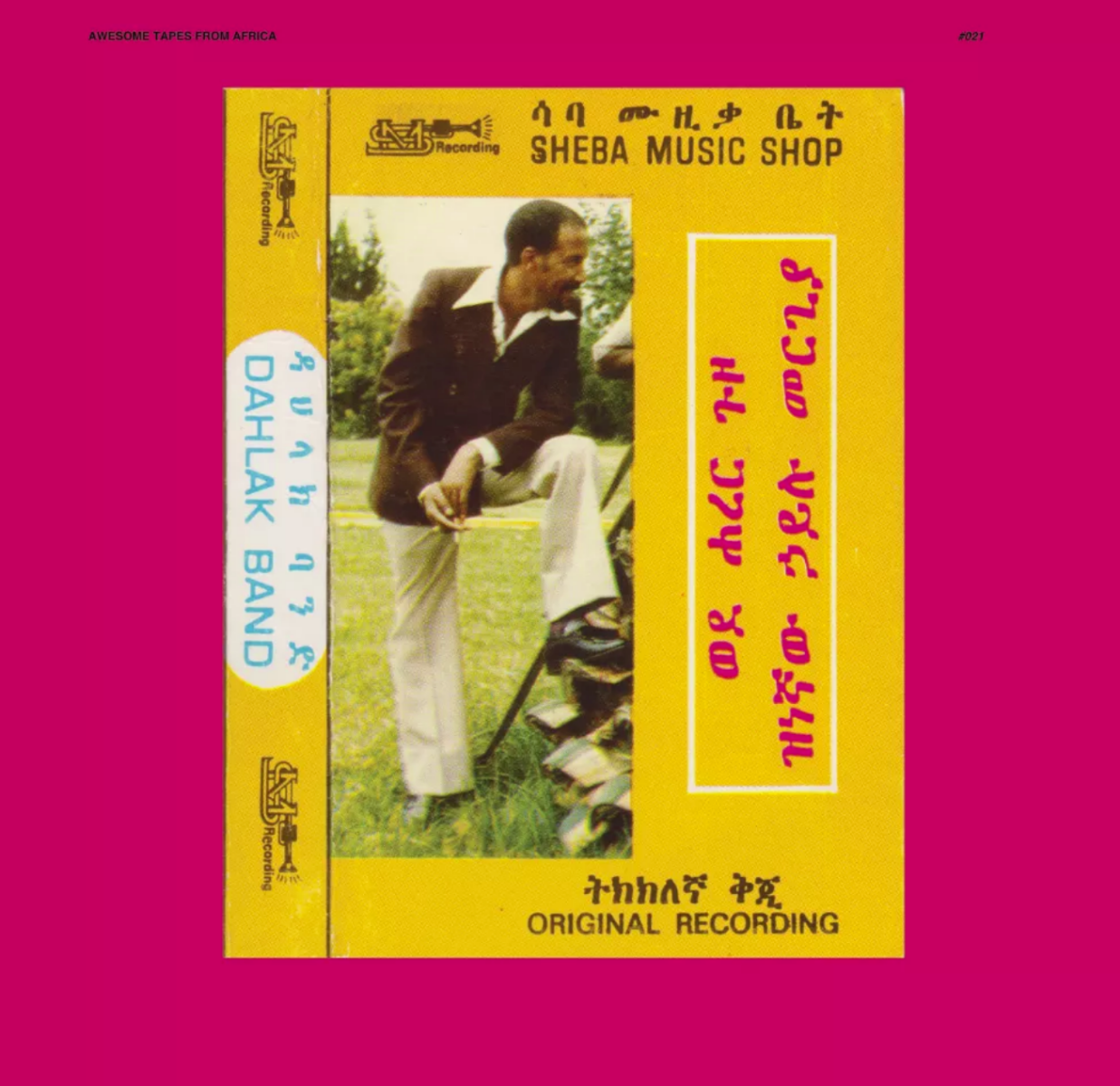 Awesome Tapes from Africa
Awesome Tapes From Africa is a record label and web site operated by Brian Shimkovitz.
The site was founded in 2006 in Brooklyn, New York.
The site was created as a way for Shimkovitz to share music he had come across while on a scholarship in Ghana.
He was interested in the variety of genres and artists he found, distributed largely on cassette tapes at markets, but that he had not come across outside West Africa.
In 2011 he transitioned the site from just a blog with posted recordings of collected tapes posted without the artists' permission to a commercial record label.
The goal of the company is to seed and expand an audience for the artists presented as well as provide opportunities to sell albums and tour.
Artists are paid every six months and receive 50% of the profits from an album.
Tapes presented on Awesome Tapes come from a variety of sources: gathered in Ghanaian street markets, purchased in stores in the US, or sent by others over the internet.
In addition to the website, Shimkovitz DJ's concerts, clubs and at festivals as Awesome Tapes From Africa, as well as hosts a show on Dublab.
Most Awesome Tapes From Africa releases are official rereleases of out-of-print cassettes from African musicians and bands.
SK Kakraba's Songs of Paapieye is the first album to consist of a new release. Although music is distributed in Africa via MP3 on mobile phones, Shimkovitz says the widest variety of music in West Africa is still available on cassette tape.
In the journal Public Culture, Awesome Tapes From Africa, along with record labels Sublime Frequencies and Parallel World, is discussed as being emblematic of "World Music 2.0" for combining the "open source ethics of online networks with long-standing countercultural networks of circulation" within cassette culture and music distribution in developing nations.