A visit to Laurin Schaub
It is not easy to find Laurin Schaub's studio. But then, tucked away right next to the railway tracks in Bern's Lorraine district, we find him in his studio, which is part of a studio community. Neatly lined up on the walls are the plates, cups and bowls we know from our assortment. Large sculptures stand in the middle of the room, large moulds are stacked on the floor. Laurin's espresso cups and terrazzo bowls have been in our range for a long time and we are happy to finally see where they are made and to talk to Laurin about his work.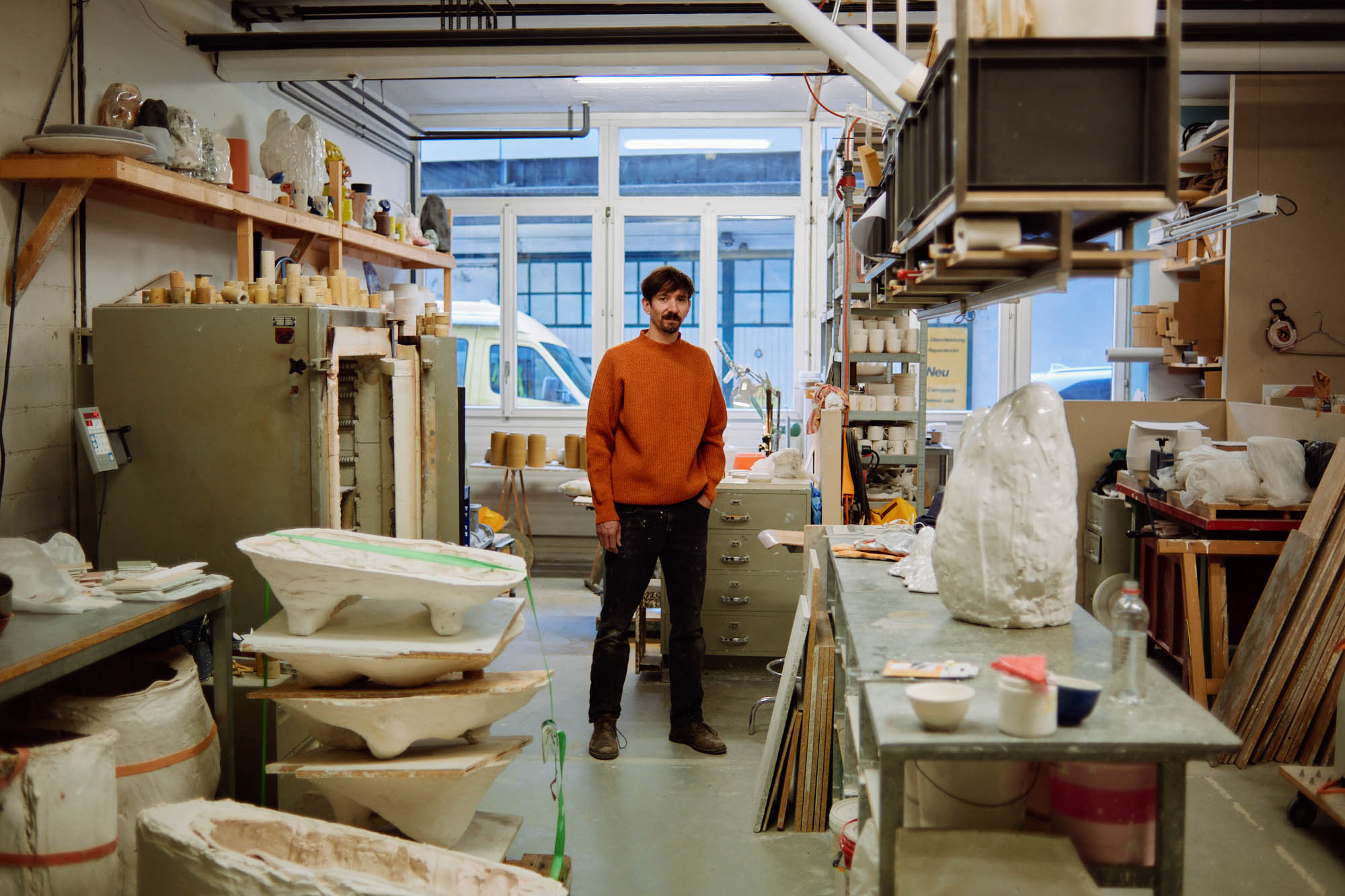 Read the german version HERE
- What is your background, how did you get into ceramics?
Even as a teenager, I wanted to do an artistic-craft apprenticeship and decided on the spot to do an apprenticeship in pottery. The sensual, handicraft activities were in the foreground then. I then opened up artistically in the ceramic design class. At that time, it was a decision against the spirit of the times. I chose a complex and sensual profession and I am still enthusiastic about it. There is still a lot to discover, I don't want to do anything else.
- What does a day in your studio look like ?
The processes in manufacturing are very slow, so I am always working on different tasks in parallel. Production of tableware, packaging and shipping, development of new projects, office work... I sit at the wheel, at the computer, put pieces in the kiln... So my days always look different but still the same. What remains constant is the coffee break at 10am, often outside in the neighbourhood.
- Where does your inspiration come from? What inspires you?
The main source of my inspiration is still the ceramic craft and its history. All my work can be read as a commentary on the current situation of it. The influence of new technologies, global economies, the meaning or meaninglessness of new products and sustainability are as much inspiration as people's general distance from making and current trends in design and art.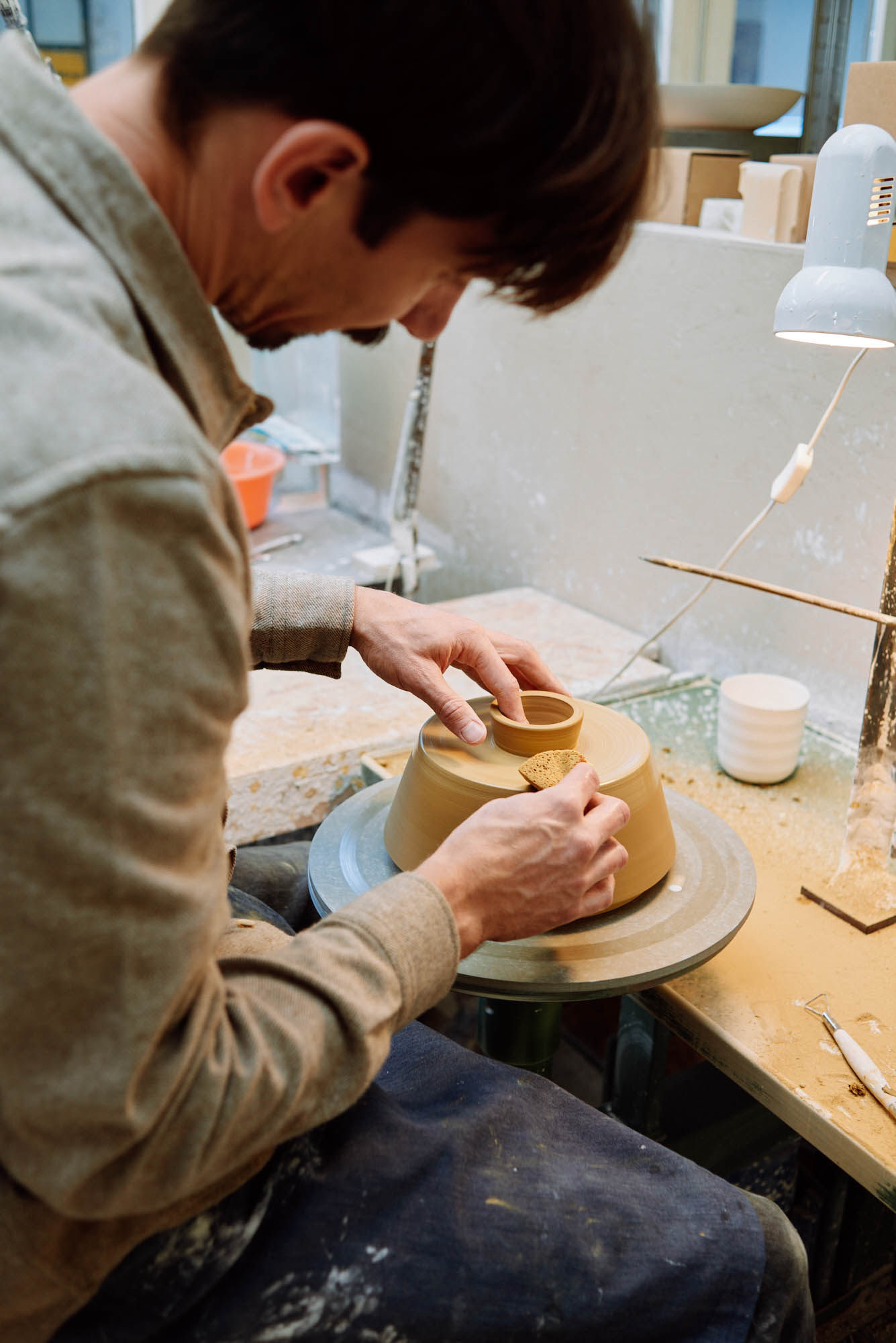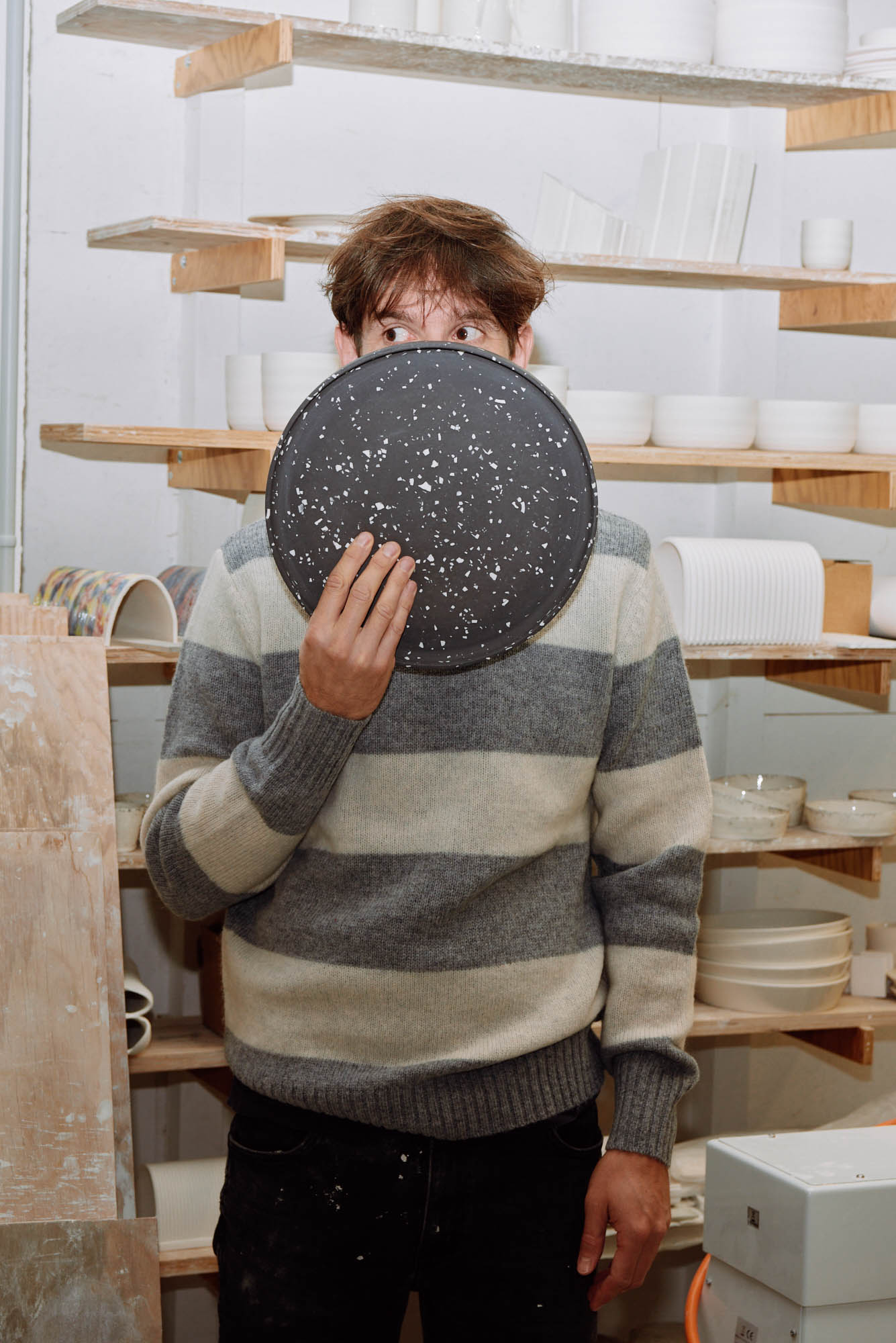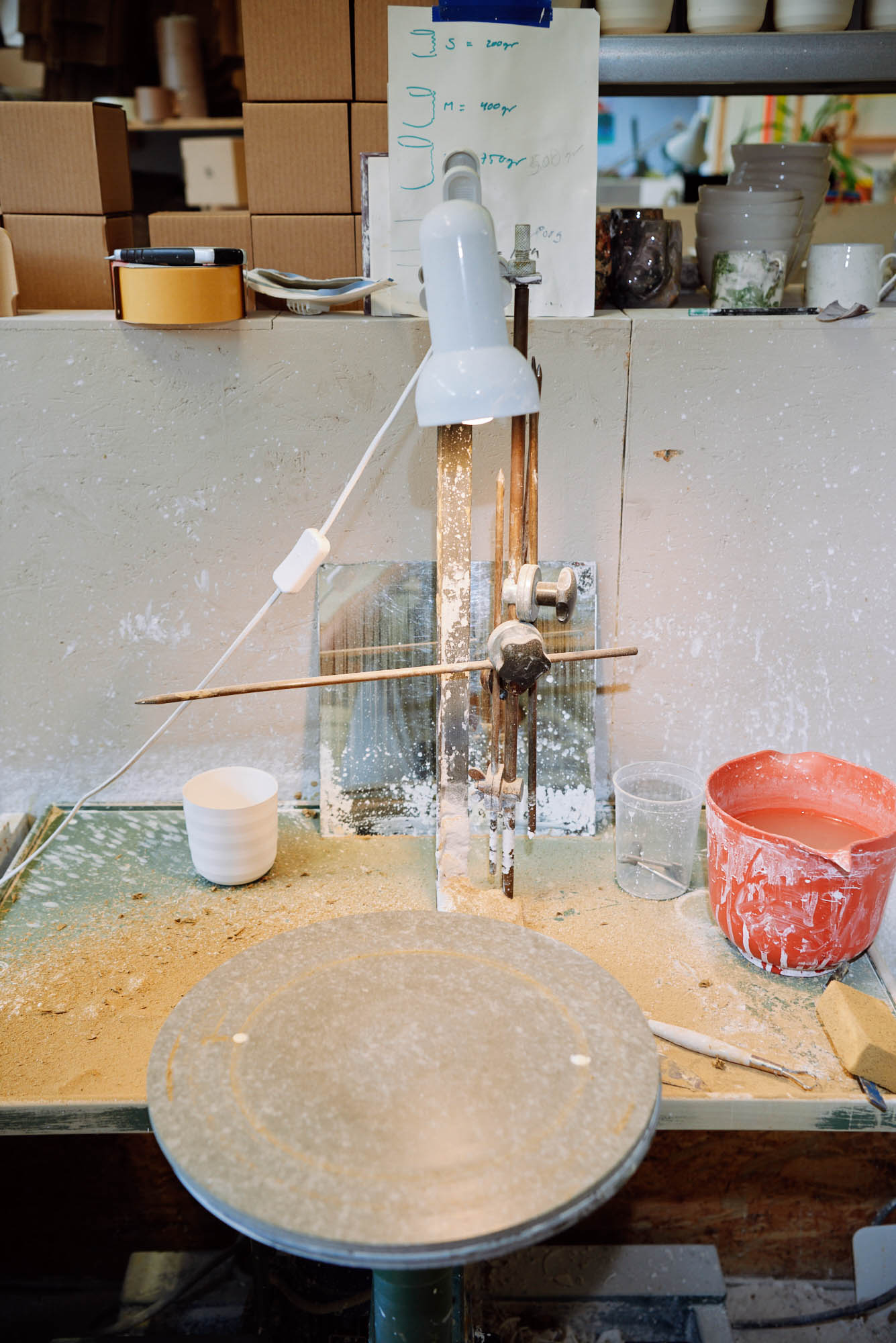 What is the biggest challenge of running your own craft business? In the field of tension between art/design/craft?
I'm not particularly interested in the boundaries between art, design and craft. In essence, they are like twins; it is usually more a question of culture and context as to how they are classified. The term arts and crafts describes very well the activity in a workshop where design, production and distribution merge into one another, or are even mutually dependent. This in itself is anachronistic in a world that relies on the division of labour and a global economy. The conditions are harsh, even if a growing interest is discernible. I myself have no business model other than my interest in translating certain objects from my imagination into the material world. I have always focused on the content and on developing my work and showing new aspects, which can be seen above all in my artistic work. In doing so, I trust that people will be interested. So far it has worked. I do tableware and objects, as well as commissioned work and mediation. With this mix I make ends meet.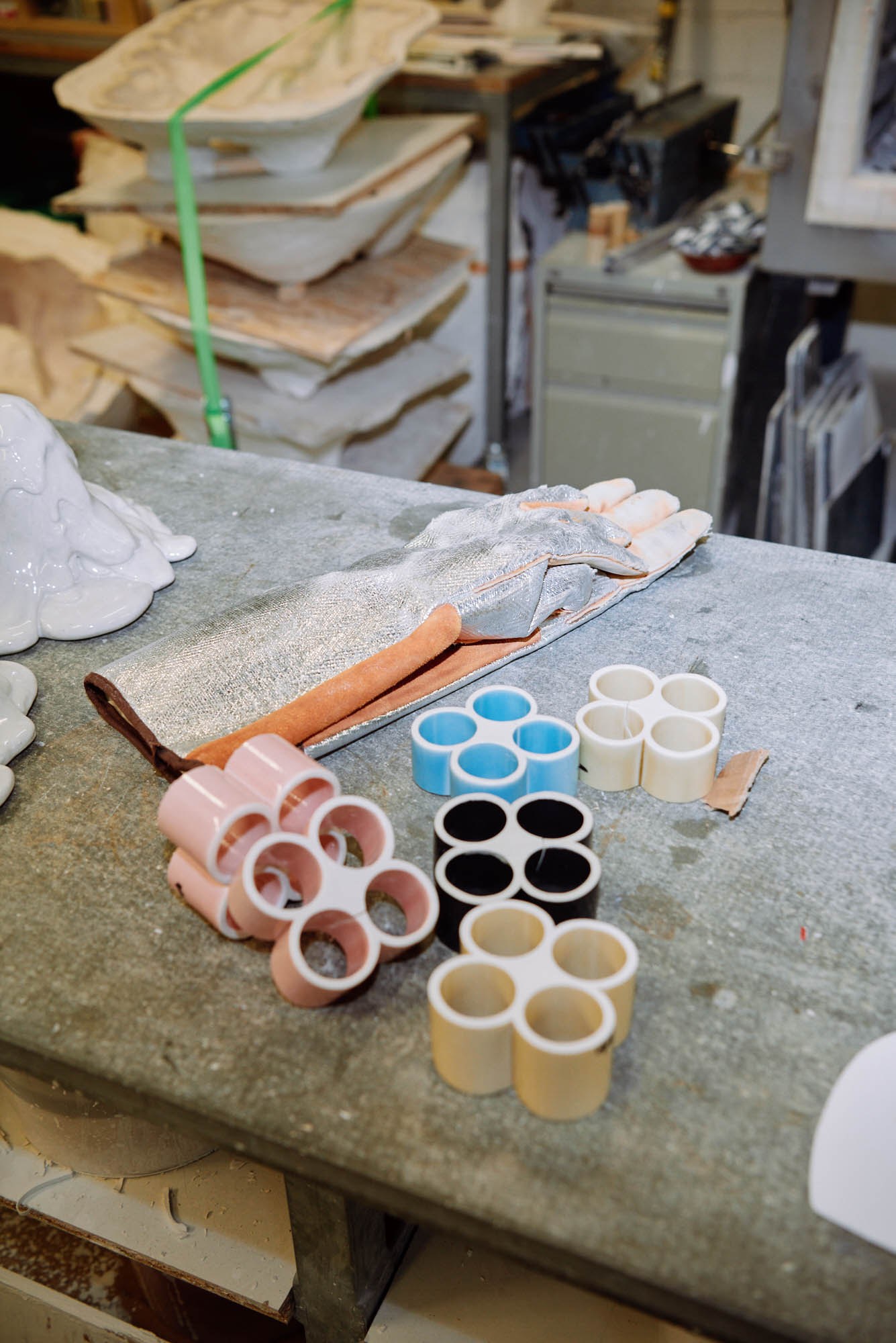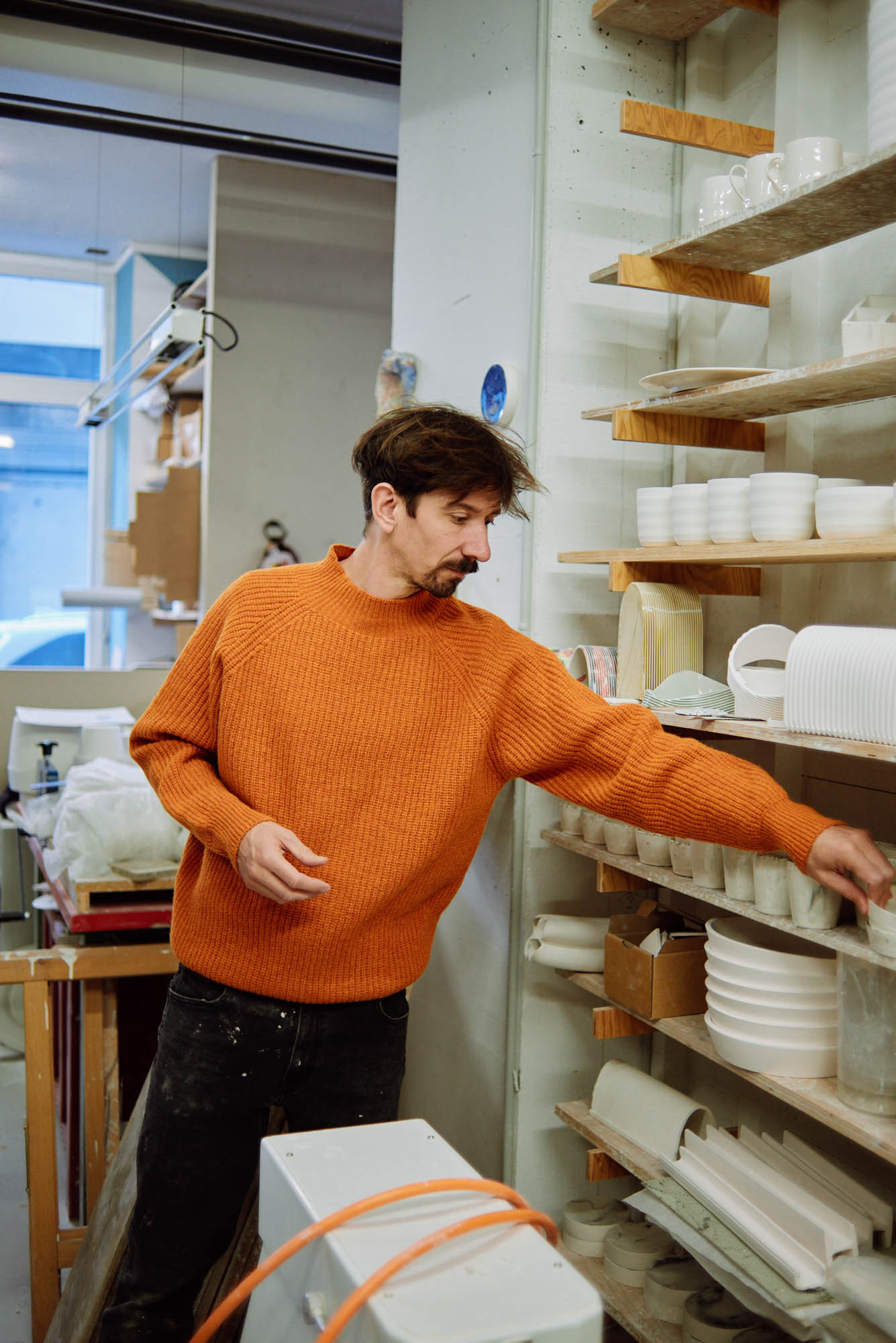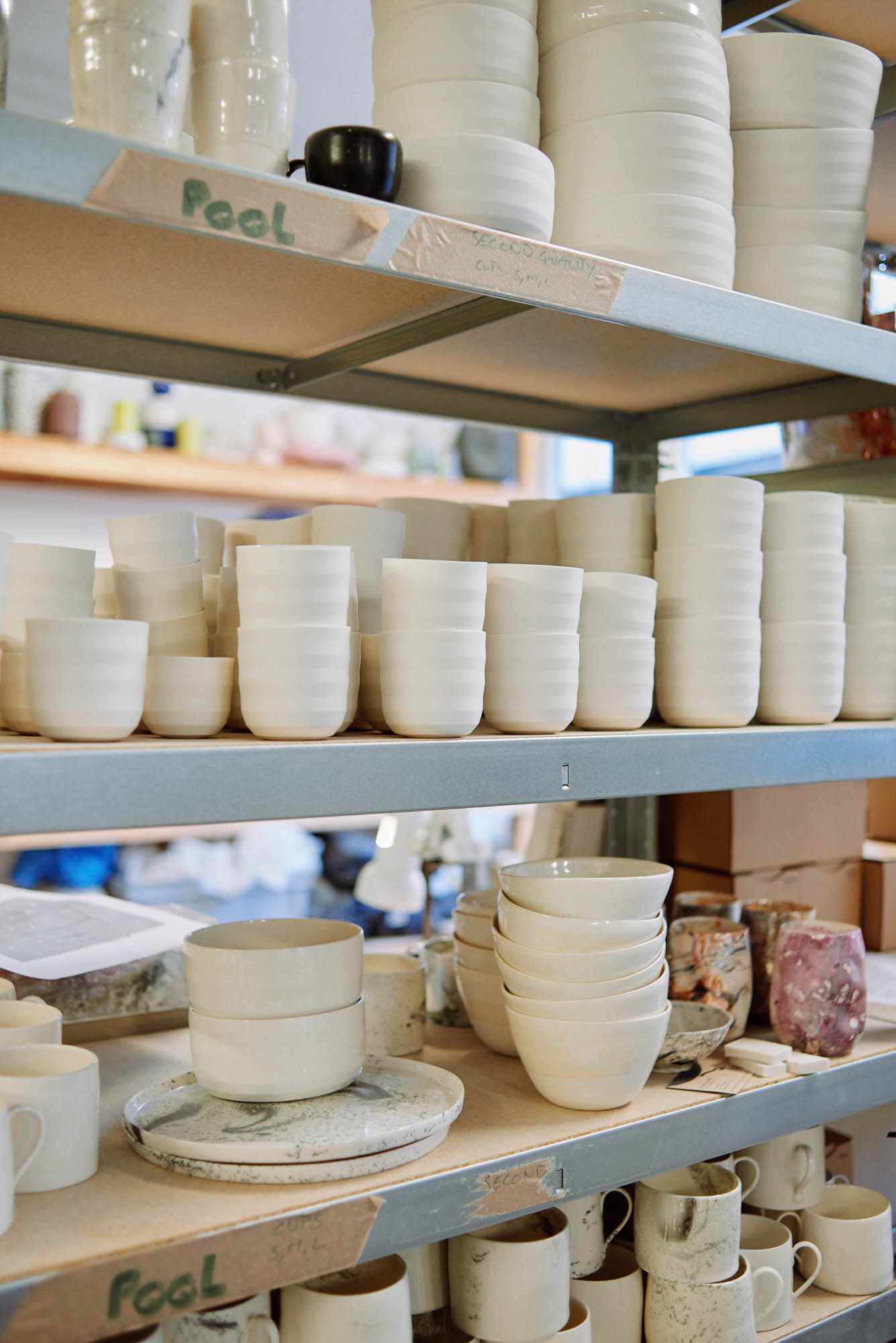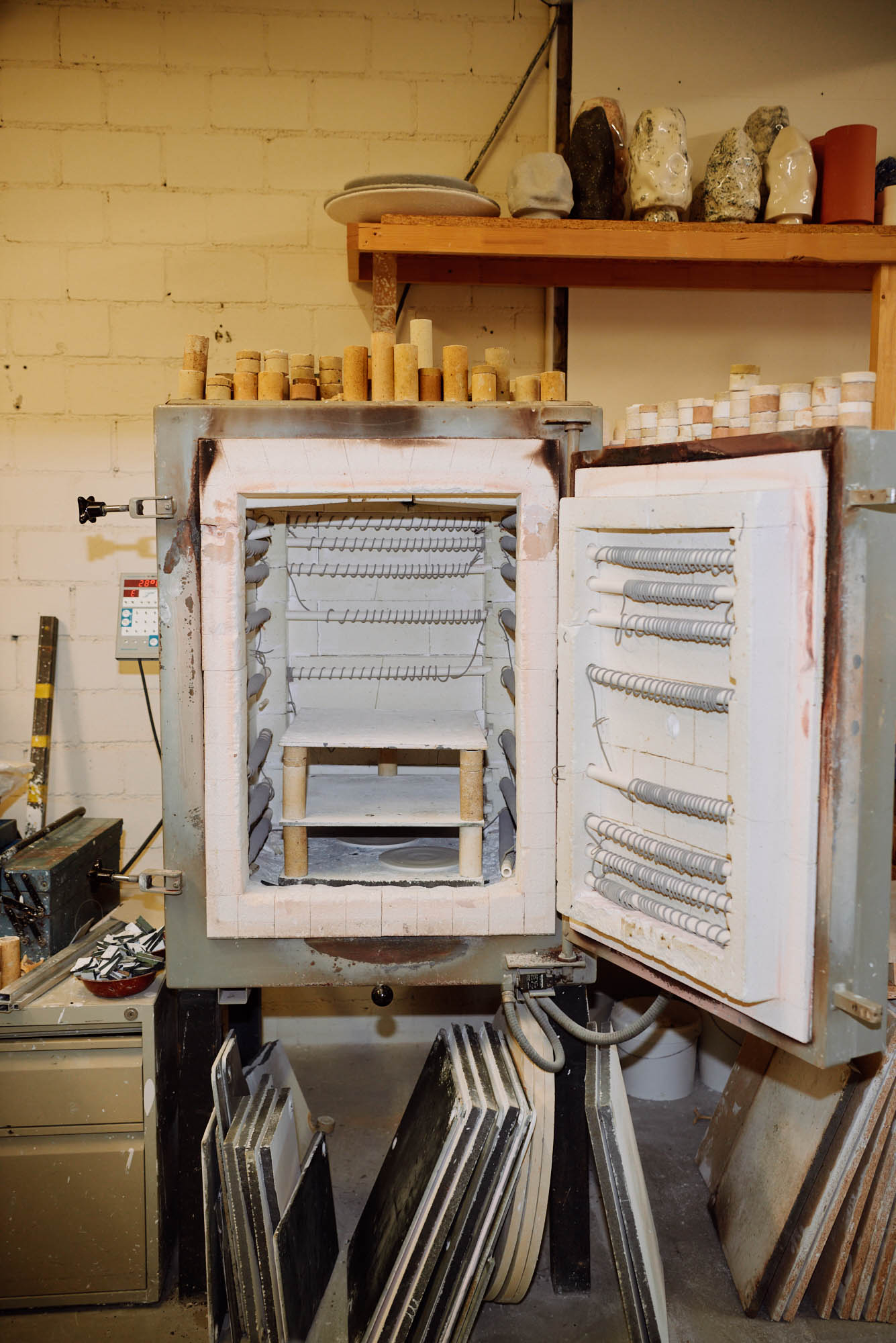 Pictures by Raffael Waldner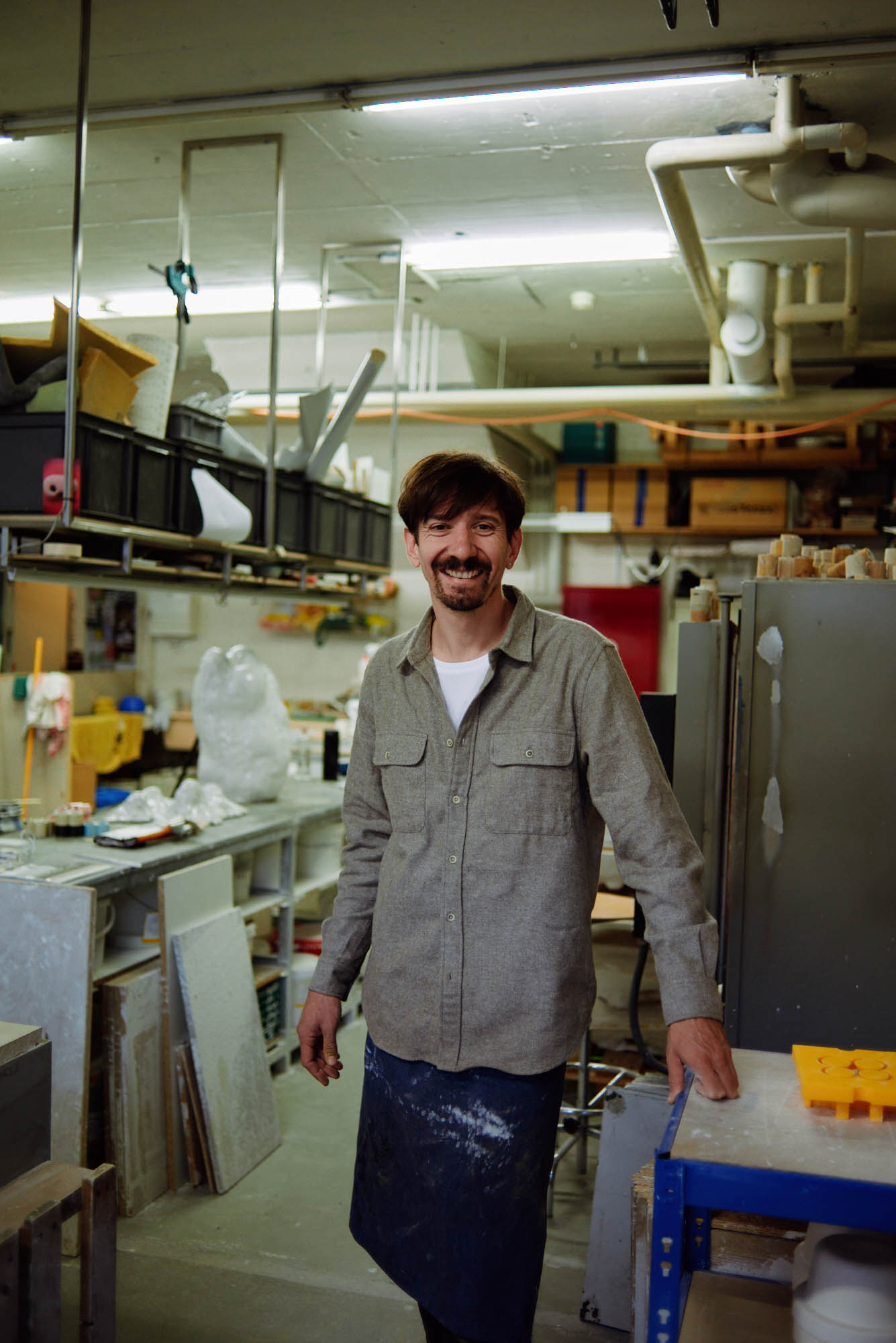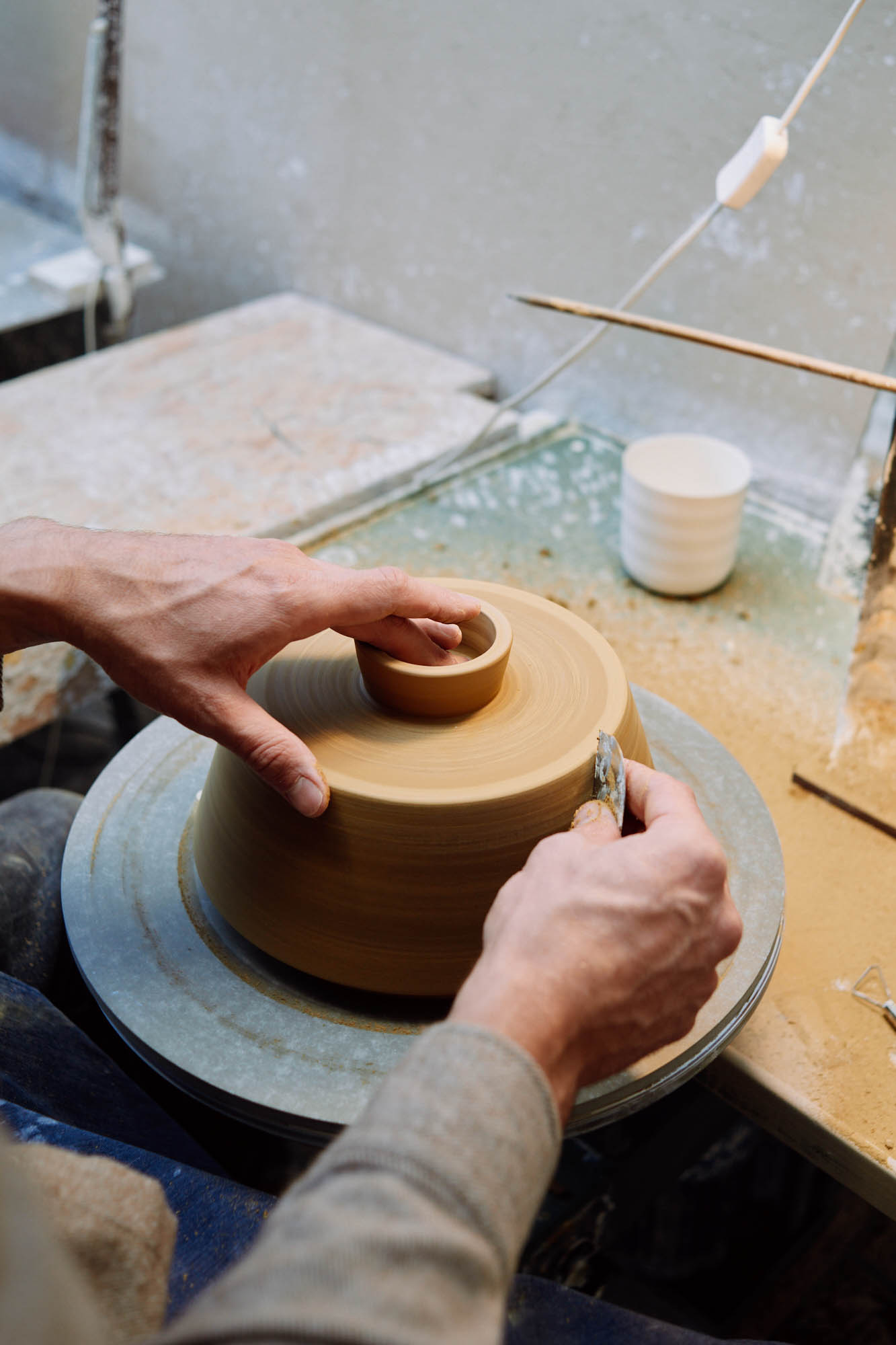 Discover Laurin Schaub ceramics in our webshop