Visit to Gorilla Gardening
It is raining cats and dogs as we set off to visit Raffael and Severin from Gorilla Gardening. We meet them in an old butcher's shop at the foot of Gurten, Bern's local mountain. First they show us the location. They have set up their workplaces in the former shop. This is where all the administration and shipping takes place. The butcher's shop closed a few years ago. They were one of the last to slaughter on site and there are still stables behind the house. Here, soil is mixed with seeds to make seedball mix. In the former slaughter room is the studio. Here, seedballs are rolled and filled into bags that are also screen-printed on site.
Read the german version HERE
- Who is behind Gorilla Gardening?
Behind Gorilla Gardening are two friends with green fingers, one from Basel, the other from eastern Switzerland. We founded Gorilla Gardening in 2013. It all started with the idea of producing and selling seedballs in Switzerland. At that time, Seedballs were only available abroad. Soon, other products were added and today we have over 50 different products in our range.
- What does Gorilla Gardening do?
Our company develops, produces and sells products related to urban gardening. Most of our products are handmade in our factory in Wabern near Bern.
- How are your Seedballs made?
The Seedballs are rolled by hand in our factory in Wabern. They consist of soil, clay and seeds. These ingredients are mixed together, made into balls and then dried.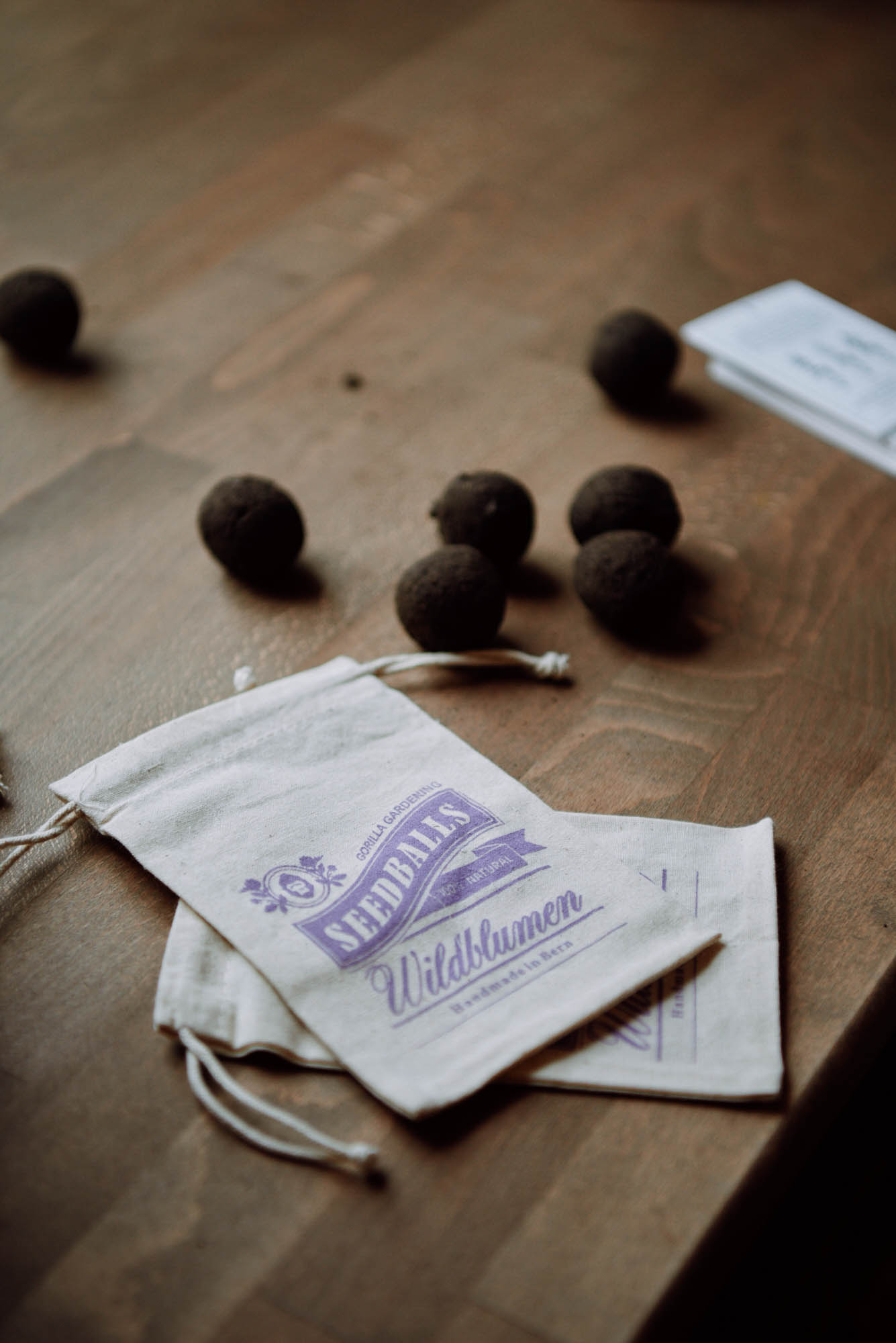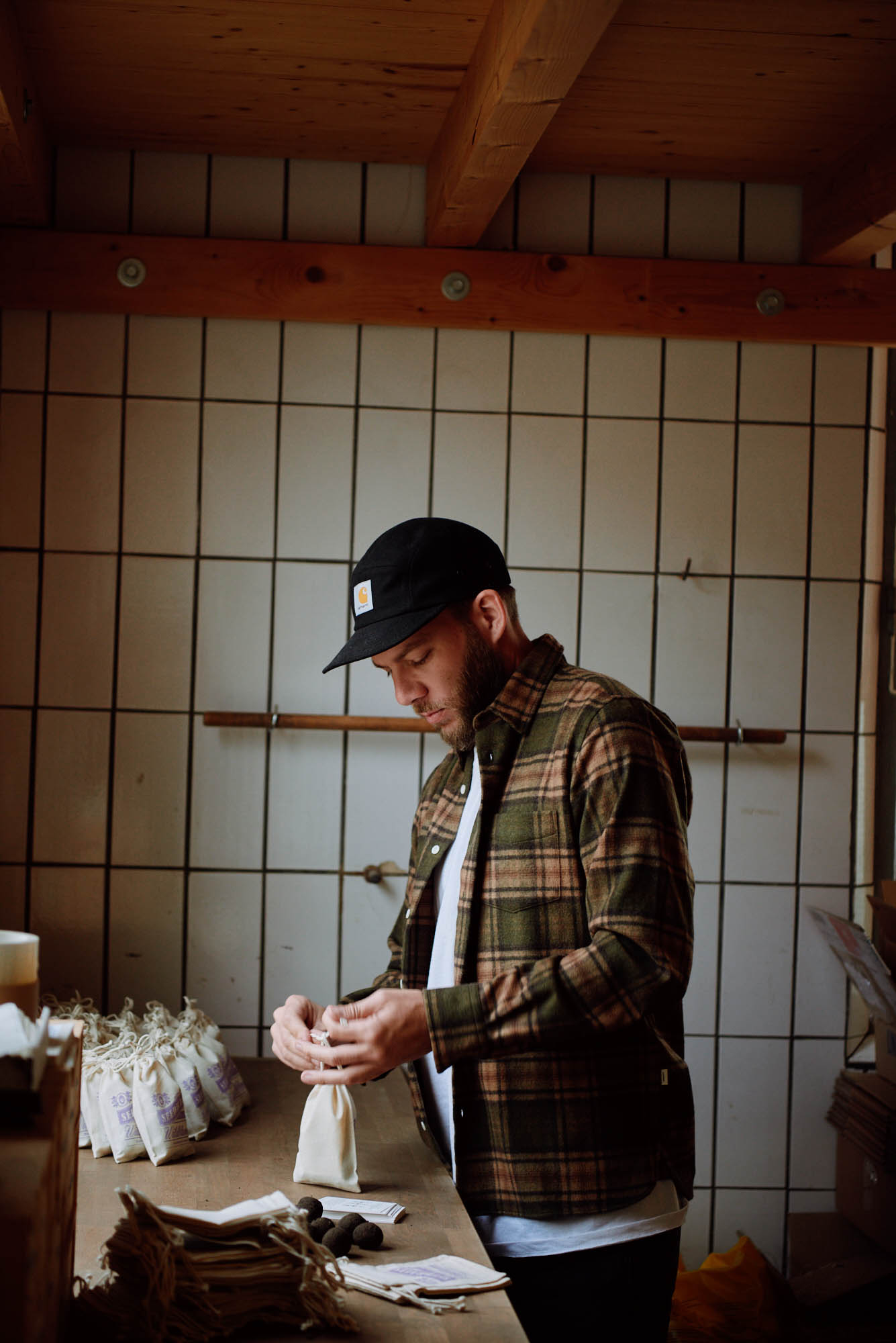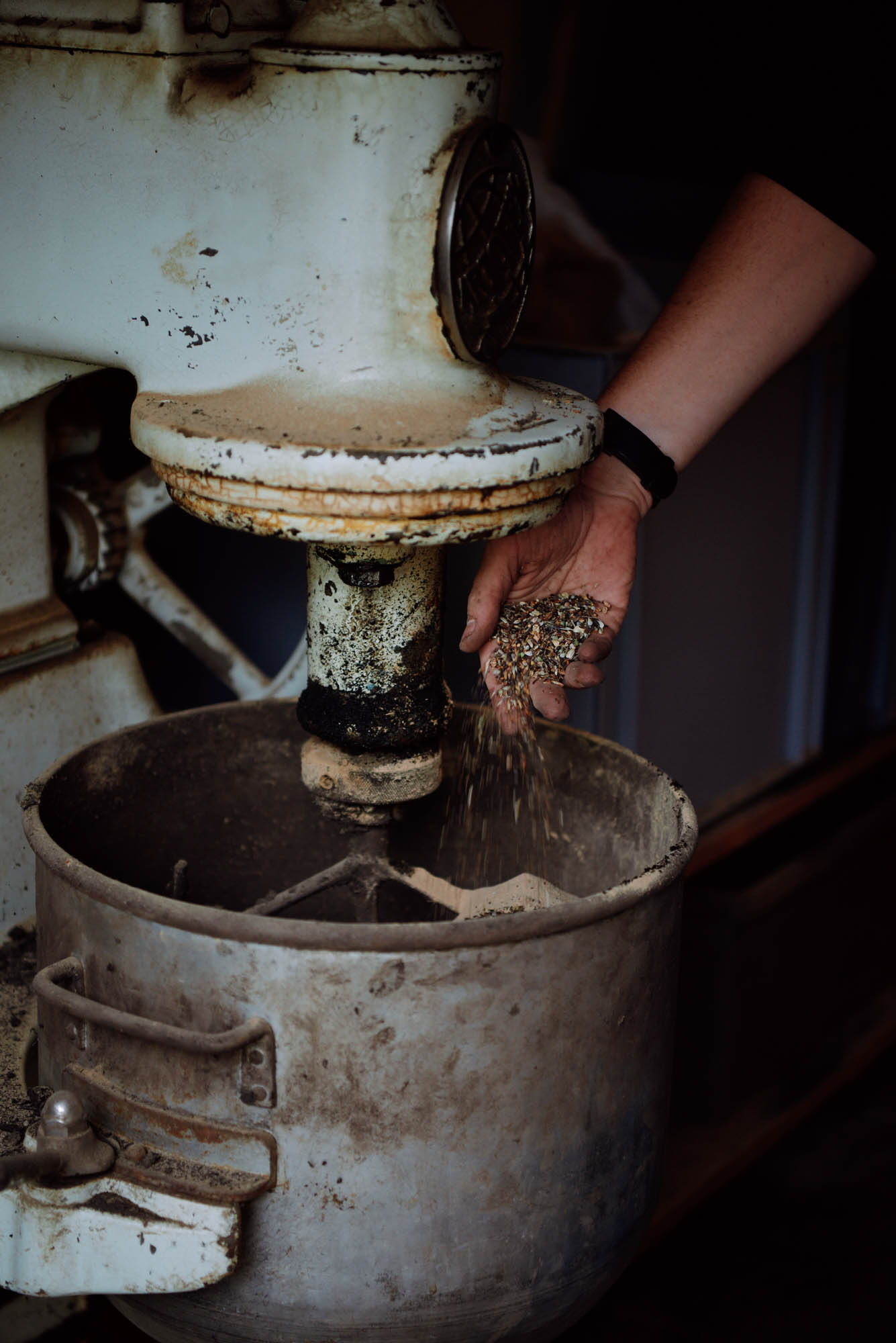 - Where do your seeds come from?
We get most of our seeds from a Swiss seed company. For next year, we want to switch production exclusively to organic seeds from Switzerland.
- What has changed over the years?
Gorilla Gardening has continued to grow and our products are now sold throughout Switzerland. Each of our products can also be customised. Especially this area of customised products has gained in importance in recent years.
- What can we expect from you in the future?
We still have many ideas that we would like to realise. We will certainly be launching new products in the future as well.
Pictures by Raffael Waldner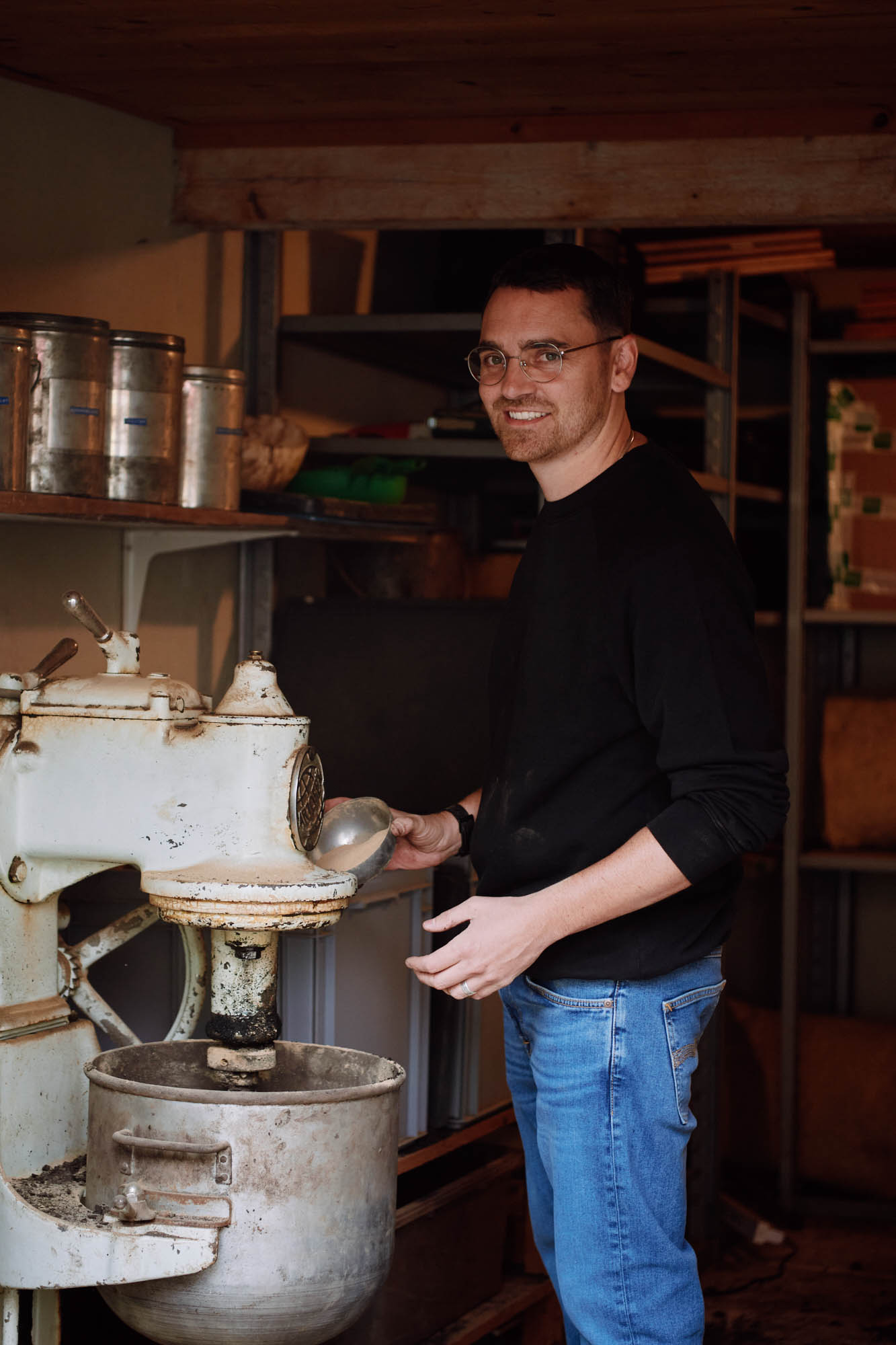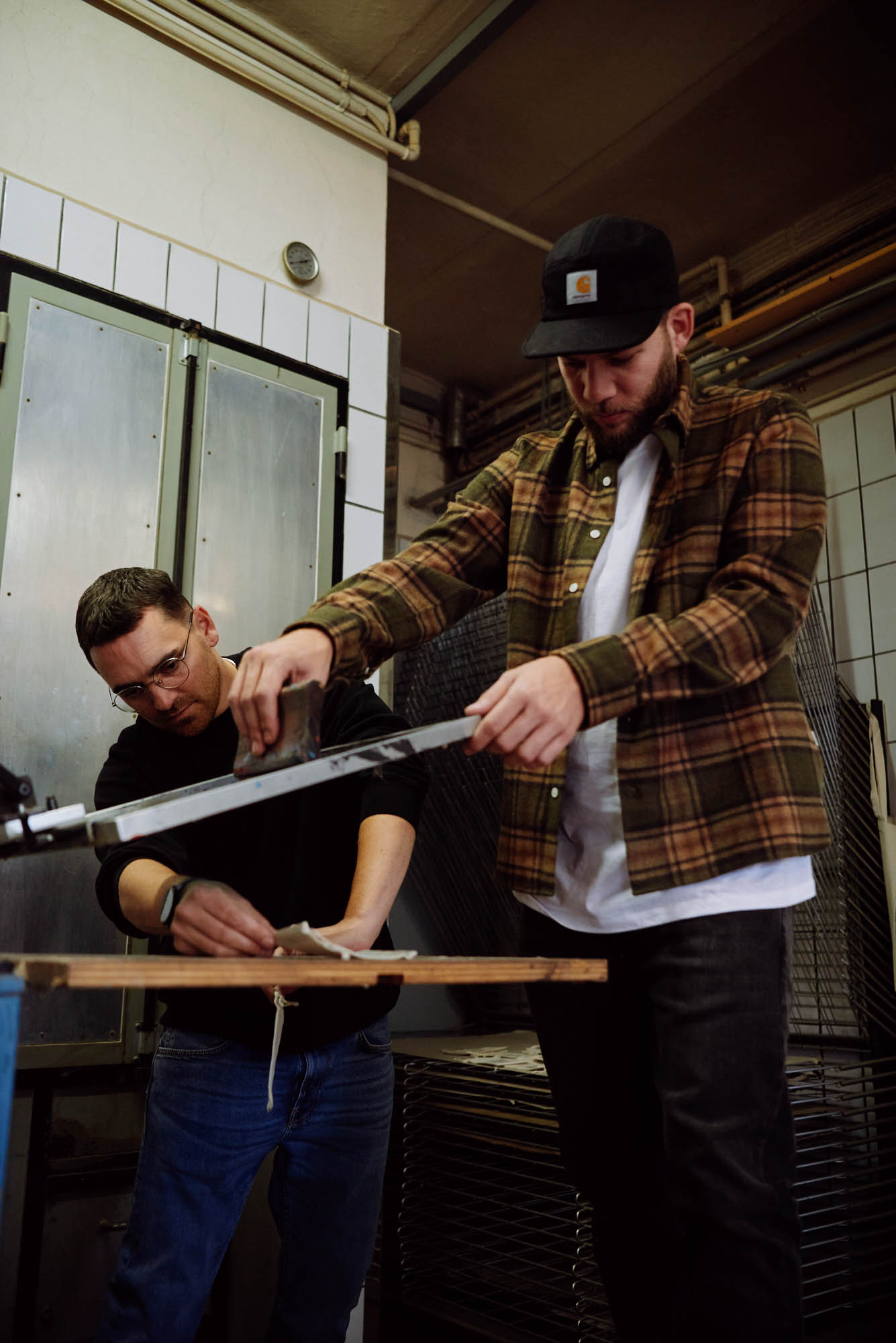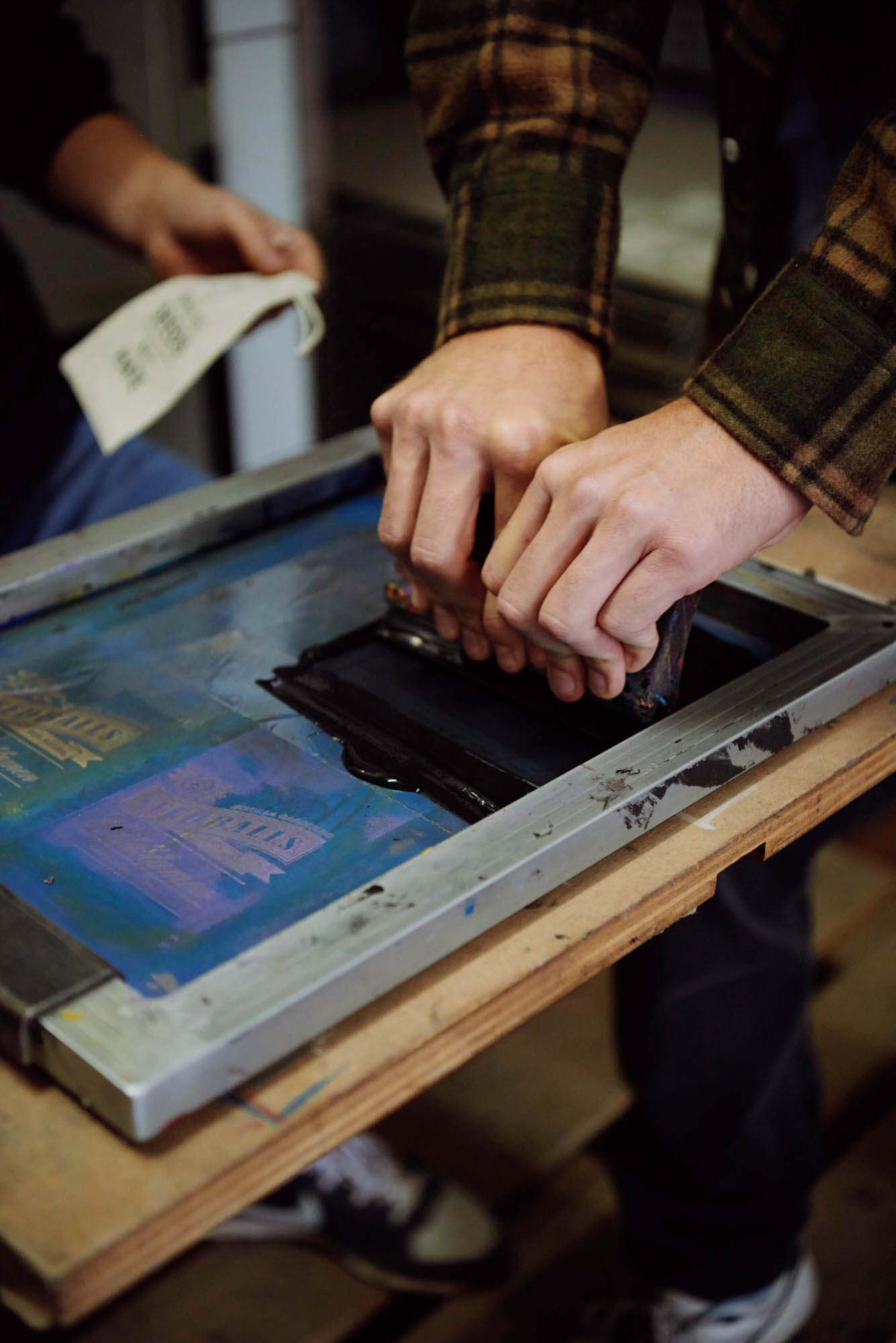 Discover Gorilla Gardening products in our webshop