Smile Makers The French Lover: Super Soft Tongue Vibrator
15.8 x 4.8 x 2.8cm
Tongue Shaped, Super Flexible, Erogenous Play
-Zungenförmig, super flexibel, erogenes Spiel
Give in to the irresistable stimulation of a soft tongue teasing you in all the right places...
The French Lover is a delicate vibrating tongue made of
the smoothest silicone for a real feel on the skin.
Combined with its powerful vibration technology,
this oral sex simulator will surely have you shivering with pleasure.
Ready for an oral lesson?
From Exquisite teasing to overwhelming orgasms,
this tongue vibrator's 4 speeds & 2 pulsation modes will take you on an
unforgettable journey every time.
***
Gib dich der unwiderstehlichen Stimulation einer weichen Zunge hin, die dich an den richtigen Stellen reizt...
Der French Lover ist eine zarte, vibrierende Zunge, die aus
Silikon für ein echtes Gefühl auf der Haut.
Kombiniert mit seiner leistungsstarken Vibrationstechnologie,
wird dieser Oralsex-Simulator Sie mit Sicherheit vor Vergnügen zittern lassen.
Bereit für eine orale Lektion?
Von exquisiten Reizen bis zu überwältigenden Orgasmen,
Die 4 Geschwindigkeiten und 2 Pulsationsmodi dieses Zungenvibrators nehmen Sie jedes Mal mit auf eine
jedes Mal auf eine unvergessliche Reise.
Brand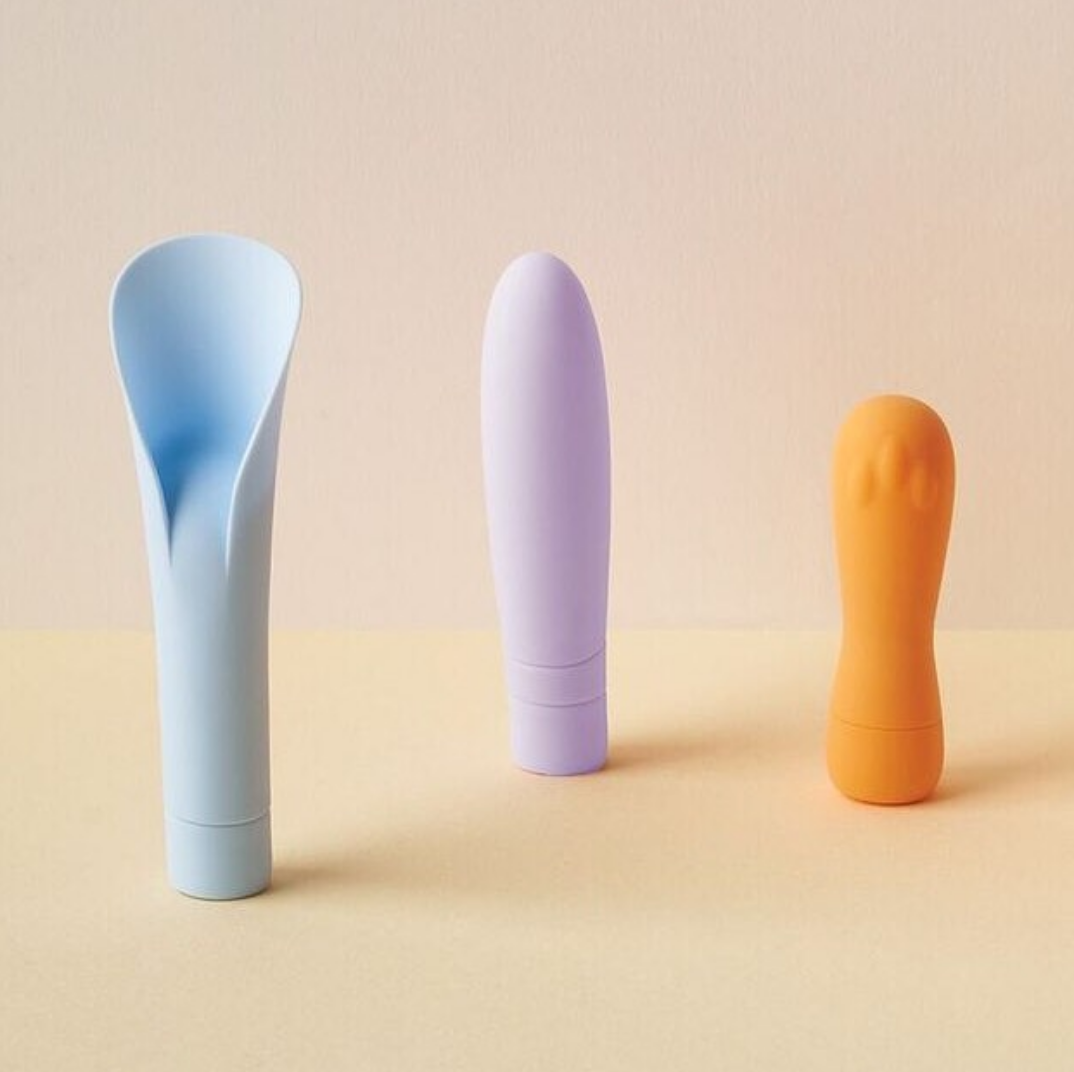 SmileMakers
One rainy weekend in April 2002, the co-founder felt adventurous and walked into a sex shop to buy a vibrator, but was truly disappointed.
Why was everything so tasteless and offensive? It felt unfair to women. They studied the market and were amazed – in the UK, there are more women who have a vibrator at home, than households with a dishwasher.
Elsewhere, 50% of women use vibrators and two thirds of the rest want to try. They also discovered that 80% of women experience pain during sex due to vaginal dryness, but less than 4% like the traditional lubricants available.
Two simple facts became evident; first, demand for sexual wellbeing products is universal and second, the shopping environment, product design and quality were alarmingly unappealing the world over. No brand was speaking respectfully to women.
They left their safe careers, decided to make a difference and in 2013, Smile Makers was launched. The idea was simple – the best product experience, a brand that women can love, promoted and sold in everyday environments.