Smile Makers The Ballerina: A Luxurious Vulva Vibrator
18.9 x 4cm
Deep vaginal stimulation, Generous Size, Organic Shape
-Tiefe vaginale Stimulation, Großzügige Größe, Organische Form
Externally delicate, yet persistent and powerful,
this innovative model pampers the entire vulva.
Its special shape and carefully placed stimulation points ensure a comprehensive experience
- in the truest sense of the word.
Unlike other lay-on vibrators, "The Ballerina" doesn't just work superficially,
but literally goes deeper: the sex toy vitalises the clitoris,
the vaginal opening and the outer and inner labia.
It provides maximum pleasure and lets lots of positive energy flow through the body.
To enhance this feeling, Smile Makers has made the little giant from particularly skin-friendly material.
Surface-finished silicone gives "The Ballerina" a pleasant feel
and gives the additional designation "Human Touch" a very special meaning.
But the technical data of this vibrator wonder is also impressive.
The sex toy fits comfortably in the hand and is extremely user-friendly.
The rechargeable battery works remarkably quietly and has a running time of up to four hours.
The Ballerina" also has different speed and pulsation levels and, like all Smile Makers vibrators, is waterproof.
***
Äußerlich zart, aber anhaltend und kraftvoll,
verwöhnt dieses innovative Modell die gesamte Vulva.
Seine besondere Form und die sorgfältig platzierten Stimulationspunkte sorgen für ein umfassendes Erlebnis
- im wahrsten Sinne des Wortes.
Im Gegensatz zu anderen Auflegevibratoren wirkt "The Ballerina" nicht nur oberflächlich,
sondern geht buchstäblich in die Tiefe: Das Sexspielzeug vitalisiert die Klitoris,
den Scheideneingang sowie die äußeren und inneren Schamlippen.
Es sorgt für maximalen Genuss und lässt viel positive Energie durch den Körper fließen.
Um dieses Gefühl zu verstärken, hat Smile Makers den kleinen Riesen aus besonders hautfreundlichem Material gefertigt.
Oberflächenveredeltes Silikon verleiht "The Ballerina" eine angenehme Haptik
und gibt der Zusatzbezeichnung "Human Touch" eine ganz besondere Bedeutung.
Aber auch die technischen Daten dieses Vibrationswunders können sich sehen lassen.
Das Sexspielzeug liegt gut in der Hand und ist äußerst benutzerfreundlich.
Der Akku arbeitet bemerkenswert leise und hat eine Laufzeit von bis zu vier Stunden.
Außerdem verfügt der Ballerina" über verschiedene Geschwindigkeits-
und Pulsationsstufen und ist, wie alle Smile Makers Vibratoren, wasserdicht.
Brand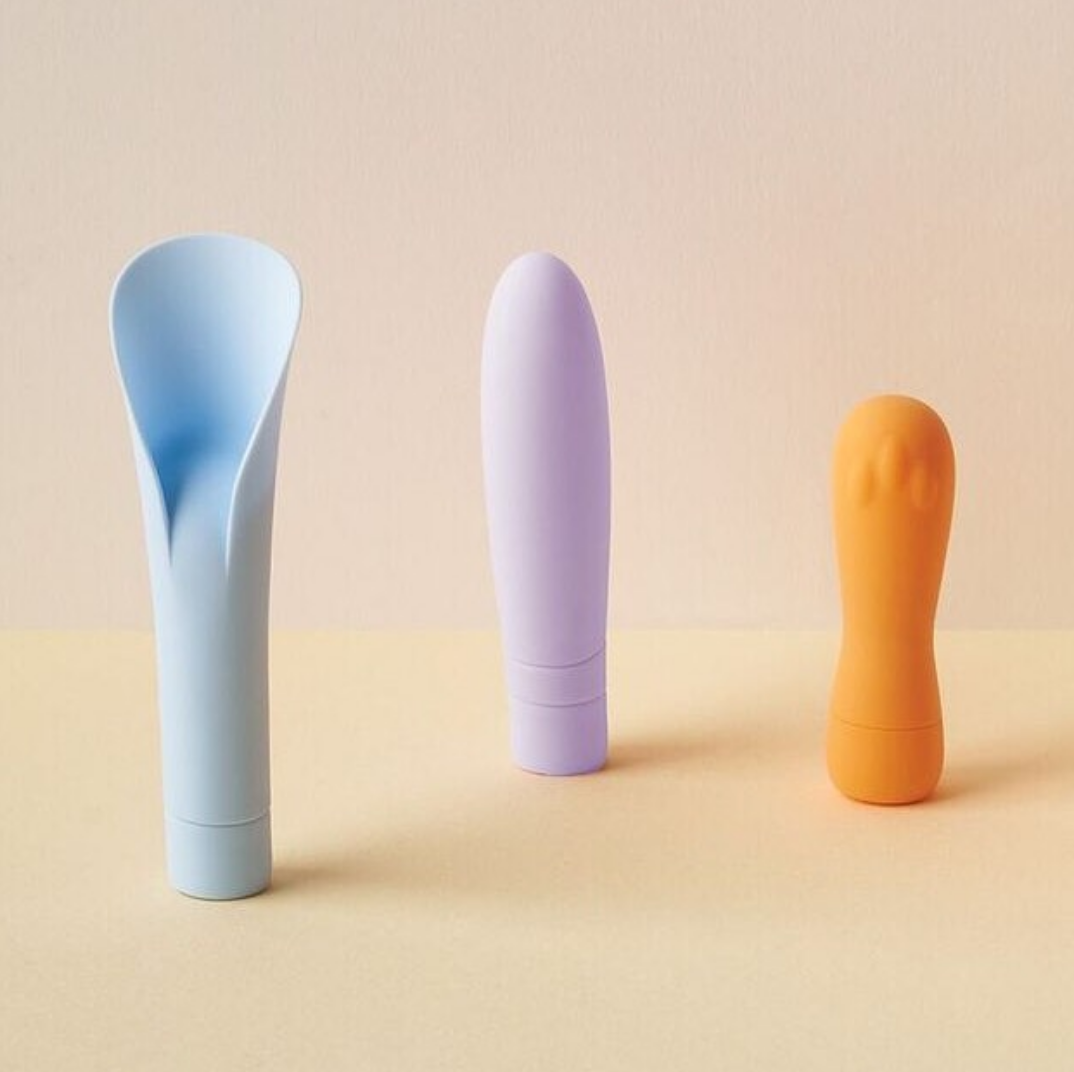 SmileMakers
One rainy weekend in April 2002, the co-founder felt adventurous and walked into a sex shop to buy a vibrator, but was truly disappointed.
Why was everything so tasteless and offensive? It felt unfair to women. They studied the market and were amazed – in the UK, there are more women who have a vibrator at home, than households with a dishwasher.
Elsewhere, 50% of women use vibrators and two thirds of the rest want to try. They also discovered that 80% of women experience pain during sex due to vaginal dryness, but less than 4% like the traditional lubricants available.
Two simple facts became evident; first, demand for sexual wellbeing products is universal and second, the shopping environment, product design and quality were alarmingly unappealing the world over. No brand was speaking respectfully to women.
They left their safe careers, decided to make a difference and in 2013, Smile Makers was launched. The idea was simple – the best product experience, a brand that women can love, promoted and sold in everyday environments.