Savon Stories Bambiobox Standard
SKU
LTN.CNTS.CONTAINER.LARGE
---
Made in Europe
Sustainable
Small Producer
Organic
made entirely from biodegradable and sustainable materials
with a solid oak lid, this makes a beautiful storage
for the small sized solid lotions & face serums.
vollständig aus biologisch abbaubaren und nachhaltigen Materialien hergestellt
mit einem Deckel aus massiver Eiche, ist dies eine schöne Aufbewahrung
für die kleinformatigen festen Lotionen & Gesichtsseren.
Durable | Extremely durable alternative to plastic.
High strength and does not break easily when dropped even on hard surface,
nor shatter into pieces, making very safe even with children.
Ecological | Made from completely biodegradable bamboo-glass fiber.
The wood itself is perhaps the fastest growing plant on the planet and is mainly grown in the wild,
which means no pesticides and no use of energy.
Lightweight | extremely light makes it highly practical.
Versatile | bamboo glass is completely washable including in the dishwasher.
***
Langlebig | Extrem langlebige Alternative zu Kunststoff.
Hohe Festigkeit und bricht nicht leicht, wenn sie auch auf harte Oberflächen fällt,
noch in Stücke zerspringen, so dass es auch bei Kindern sehr sicher ist.
Ökologisch | Hergestellt aus vollständig biologisch abbaubaren Bambus-Glasfasern.
Das Holz selbst ist vielleicht die am schnellsten wachsende Pflanze auf dem Planeten
und wird hauptsächlich in der freien Natur angebaut,
was bedeutet, keine Pestizide und kein Einsatz von Energie.
Geringes Gewicht | extrem leicht macht es sehr praktisch.
Vielseitig | Bambusglas ist komplett abwaschbar, auch in der Spülmaschine.
Brand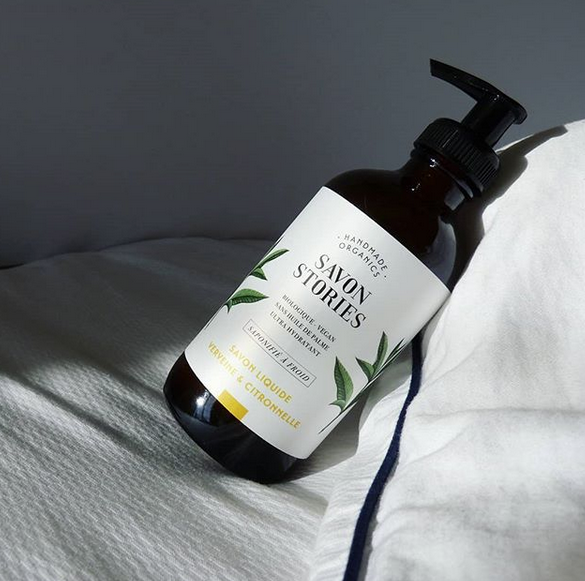 Savon Stories
"nurture the best of good green earth & to be rich with less than more. We call it "raw minimalism" and it defines everything we do. "

Handgemachte, biologische Kosmetik hergestellt in Surrey, England.
Savon Stories ist der Ansicht, unsere Haut sei unser zweiter Magen. Aus reichhaltigen, rohen, rein natürlichen und kaum veränderten Zutaten stellen sie ihre mehrfach ausgezeichneten Produkte her.
Eines unserer Lieblingsprodukte ist die "Bodylotion Bar". Sie hat die Konsistenz einer Seife, verteilt sich aber wunderbar, wenn sie aufgetragen wird. Und am Security-Check am Flughafen geht sie locker im Handgepäck durch, da sie keine Flüssigkeit enthält.

Aber auch das Arganöl oder die Rassoul-Tonerde möchten wir in unserem Badezimmer nicht mehr missen.
"nurture the best of good green earth & to be rich with less than more. We call it "raw minimalism" and it defines everything we do. "
Handmade, organic cosmetics made in Surrey, England.
Savon Stories believes our skin is our second stomach. From rich, raw, purely natural and hardly changed ingredients, they produce their multi-award winning products.One of our favorite products is the "Body Lotion Bar". It has the consistency of a soap, but spreads wonderfully when applied. And at the security check at the airport, it easily gets through in the hand luggage as it does not contain any liquid.But we also do not want to miss the argan oil or the rassoul clay in our bathroom.
Erhältlich bei:
Kitchener Bern
Kitchener Plus Zürich