SKU
MRI128.SAVILA.MAYAHUEL.LP
Sávila - Mayahuel LP
Sávila is a medicinal plant that grows wild in tropical climates all over the world as well as the name of cumbia/latin/world/r&b inspired music and visual art project by guitarist Fabiola Reyna, vocalist Brisa Gonzalez and percussionist extraordinaire Papi Fimbres.
MAYAHUEL is the follow up to their self-titled debut LP and further explores Sávila's singular melding of cumbia, dream-pop, spirited vocals, hallucinatory riffing and driving percussion.
"MAYAHUEL is based on time spent before the pandemic immersed in the music, traditions, people and environment of that beautiful place. Lots of these songs are integrated with field recordings from musicians we met along the way, incorporating pre-hispanic percussion elements and field recordings taken from the streets during our time there. Meant more as a reflection on what we encountered though some songs evolved into something more elaborate as we explore the genre of ancestral club. Music for our ancestors made for the club."
- Sávila
12" 160g black vinyl pressed loud at 45 RPM, with special soft-touch matte finish tip-on jacket printed by Stoughton, and includes one-page color insert.

Sávila - Mayahuel LP
Sávila ist eine Heilpflanze, die in tropischen Klimazonen auf der ganzen Welt wild wächst, und der Name des von Cumbia/Latin/World/R&B inspirierten Musik- und Kunstprojekts der Gitarristin Fabiola Reyna, der Sängerin Brisa Gonzalez und des außergewöhnlichen Perkussionisten Papi Fimbres.
MAYAHUEL ist der Nachfolger ihres selbstbetitelten Debüts und erforscht Sávilas einzigartige Mischung aus Cumbia, Dream-Pop, temperamentvollem Gesang, halluzinatorischen Riffs und treibender Perkussion weiter.
"MAYAHUEL basiert auf der Zeit vor der Pandemie, in der wir in die Musik, die Traditionen, die Menschen und die Umgebung dieses wunderschönen Ortes eingetaucht sind. Viele dieser Songs sind mit Feldaufnahmen von Musikern kombiniert, die wir unterwegs getroffen haben, und enthalten prähispanische Percussion-Elemente und Feldaufnahmen, die wir während unserer Zeit dort auf den Straßen gemacht haben. Sie sind eher als Reflexion über das gedacht, was uns begegnet ist, obwohl sich einige Songs zu etwas Komplizierterem entwickelt haben, während wir das Genre des Ahnenclubs erforschen. Musik für unsere Vorfahren, gemacht für den Club".
- Sávila
12" 160g schwarzes Vinyl, laut mit 45 RPM gepresst, mit speziellem Soft-Touch-Matt-Tip-On-Schutzumschlag, gedruckt von Stoughton, und mit einseitiger farbiger Beilage.
Brand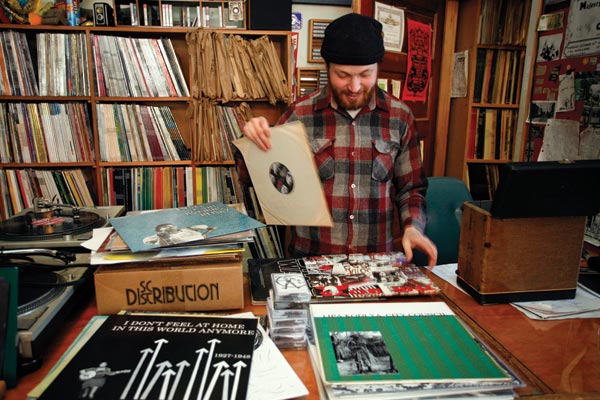 Mississippi Records
Selber waren wir leider noch nie bei Mississippi Records aber das Label hat sich in den letzten 12 Jahren ein Namen gemacht durch Veröffentlichungen von obskuren Raritäten, wunderbaren Blues & Folk Reissues und sensationellen Mix-Kasetten. Allesamt mit den grossartigsten Covers überhaupt. Mississippi Records-Releases werden nur auf Vinyl und oft in kleinsten Stückzahlen veröffentlicht.
EN: Unfortunately we have never been there ourselves at Mississippi Records but the label has made a name for itself over the past 12 years with releases of obscure rarities, wonderful Blues & Folk Reissues and sensational mix tapes. All with the greatest covers ever. Mississippi Records are released on vinyl only and often in small quantities.