Pallarès Pocket Knife N° 0 Boxwood Handle 8cm
---
Made in Europe
Small Producer
Pocket Flip Knife
Handle/Boxwood
Carbon Steel
8cm
Taschenklappmesser
Griff/Buchsbaum
Kohlenstoffstahl
8cm
Brand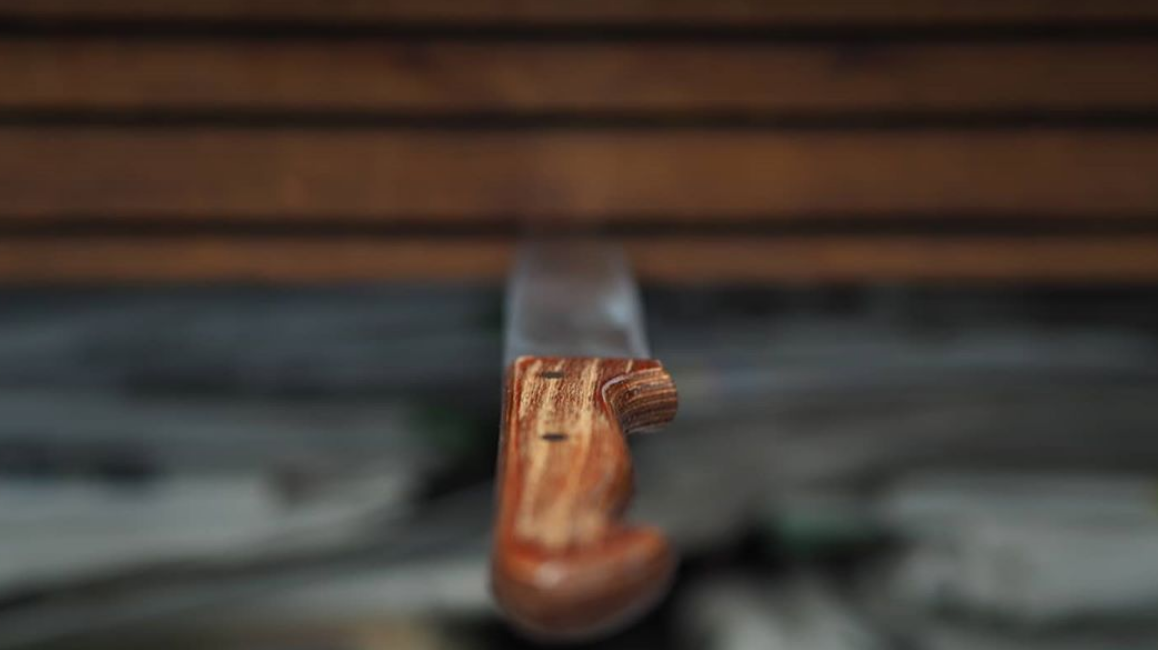 Pallarès
(EN) The Pallarès company, as the only current witness of the important Solsona knife industry and with 100 years of experience behind us, is specialized in the manufacture of knives and pocket knives. They also have a wide range of products focused on other areas, such as agricultural tools, sharpeners, gardening tools, scissors and barbecues.
Their professional knives and kitchen knives, Ganiveteria Pallarès offers customers the highest quality products, where the materials used in the manufacture of each one of the products have been very careful to obtain a cut of high quality.
Throughout its history, Cuchillería Pallarès has chosen and still chooses the materials to be used by always seeking out the highest quality, and its main aim has been and still is the quality of the cutting edge, which is why all knives are sharpened by hand. Despite all the difficulties, Pallarès has managed to adapt to changing times without relinquishing its origins in the traditional knife-making craft of the town of Solsona.
Pallarès 1917
(DE) Die Firma Pallarès, als einziger aktueller Zeuge der bedeutenden Messerindustrie von Solsona und mit 100 Jahren Erfahrung im Rücken, ist auf die Herstellung von Messern und Taschenmessern spezialisiert. Wir verfügen auch über eine breite Produktpalette, die sich auf andere Bereiche konzentriert, wie z.B. landwirtschaftliche Werkzeuge, Wetzstöcke, Gartengeräte, Scheren und Grillgeräte.
Besonders hervorzuheben sind unsere Berufs- und Küchenmesser. Die Ganiveteria Pallarès bietet ihren Kunden Produkte von höchster Qualität, bei denen bei der Herstellung jedes einzelnen Produkts sehr sorgfältig darauf geachtet wurde, einen Schnitt von hoher Qualität zu erzielen.
Im Laufe ihrer Geschichte hat die Cuchillería Pallarès bei der Auswahl der zu verwendenden Materialien stets auf höchste Qualität geachtet, und ihr Hauptziel war und ist die Qualität der Schneide, weshalb alle Messer von Hand geschliffen werden. Trotz aller Schwierigkeiten ist es Pallarès gelungen, sich dem Wandel der Zeit anzupassen, ohne seine Ursprünge im traditionellen Messermacherhandwerk der Stadt Solsona aufzugeben.
Pallarès 1917.