Olima Anditi - Where Else Would I Be? LP
Niedriger Bestand
SKU
MRP110.OLIMA.ANDITI.WHERE.ELSE

Olima Anditi is a blind guitarist known throughout Western Kenya.
He travels the trucking routes along Lake Victoria,
playing haunting, gorgeous tunes passed down through generations of artists.
He's a local legend, and his Luo tales of love, morality and politics are widely known and loved.
This intimate session, recorded at Olima's rented room in Kisumu, Kenya in 2010,
is being released for the first time on vinyl. Packaged in a deluxe spot -colored jacket with an 8 page booklet featuring an essay on the convoluted origin story of Olima Anditi and lyrics in English and Luo.
Co-released by Raw Music International.
ONE TIME PRESSING OF 500 COPIES.
Mississippi Records MRP - 110
Brand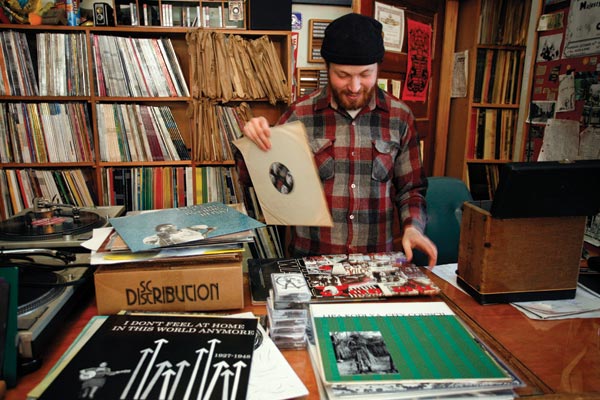 Mississippi Records
Selber waren wir leider noch nie bei Mississippi Records aber das Label hat sich in den letzten 12 Jahren ein Namen gemacht durch Veröffentlichungen von obskuren Raritäten, wunderbaren Blues & Folk Reissues und sensationellen Mix-Kasetten. Allesamt mit den grossartigsten Covers überhaupt. Mississippi Records-Releases werden nur auf Vinyl und oft in kleinsten Stückzahlen veröffentlicht.
EN: Unfortunately we have never been there ourselves at Mississippi Records but the label has made a name for itself over the past 12 years with releases of obscure rarities, wonderful Blues & Folk Reissues and sensational mix tapes. All with the greatest covers ever. Mississippi Records are released on vinyl only and often in small quantities.