Mississippi Records 041: Dead moon: Strange day
Niedriger Bestand
SKU
MRP041.DEAD.MOON.STRANGE.PRAY

Easily one of the most influential garage bands to come out of the Pacific Northwest in the late '80s and '90s, Dead Moon were also one of the most obscured. While hugely successful alternative acts covered their songs and dropped their name in interviews, they quietly forged their own path and released their own albums for 20 years, embodying the D.I.Y. spirit to the point of mastering their releases on their own record-cutting lathe. Strange Pray Tell, released in 1992, was the trio's seventh full-length. The album features some of Dead Moon's more melodic moments in tracks like the somber "Love Comes Once" and the stompy "Don't Look Back," but also includes relatively more complex productions like lead single "Fire in the Western World."
Brand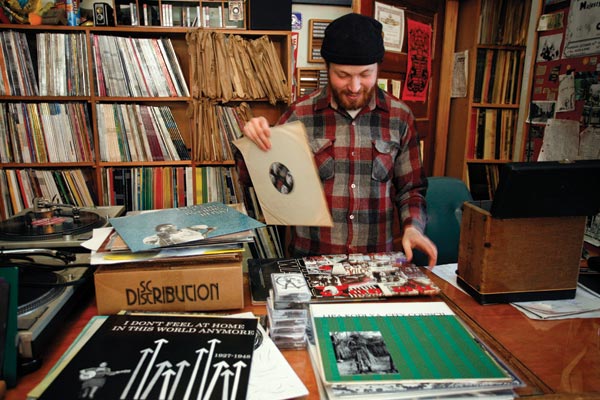 Mississippi Records
Selber waren wir leider noch nie bei Mississippi Records aber das Label hat sich in den letzten 12 Jahren ein Namen gemacht durch Veröffentlichungen von obskuren Raritäten, wunderbaren Blues & Folk Reissues und sensationellen Mix-Kasetten. Allesamt mit den grossartigsten Covers überhaupt. Mississippi Records-Releases werden nur auf Vinyl und oft in kleinsten Stückzahlen veröffentlicht.
EN: Unfortunately we have never been there ourselves at Mississippi Records but the label has made a name for itself over the past 12 years with releases of obscure rarities, wonderful Blues & Folk Reissues and sensational mix tapes. All with the greatest covers ever. Mississippi Records are released on vinyl only and often in small quantities.