Mississipi Records /Root hog or die LP
Niedriger Bestand
SKU
MRP060.ROOT.HOG.OR.DIE

In celebration of Alan Lomax's 100th birthday, Mississippi Records is proud to present a 6 LP box set featuring 100 of his finest field recordings. Previously unreleased tracks by Bob Dylan, Bascom Lamar Lunsford, Southern Drum and Fife Corps, Bill Broonzy, Rosa Lee Hill, Dennis McGee, Jean Ritchie, Shirley Collins, Bukka White, Vera Ward Hall, The Georgia Sea Island Singers, Son House and many more. 55 unreleased tracks in all on this set! Also features hard to find tracks by Skip James. Fred McDowell, Almeda Riddle, Duke of Iron, Jeannie Robertson, Bessie Jones, Texas Gladden, and many more. This set was lovingly compiled by Nathan Salsburg from the Alan Lomax archive's deep well of material. Only top notch recordings. Limited to 1,000 copies worldwide.
Brand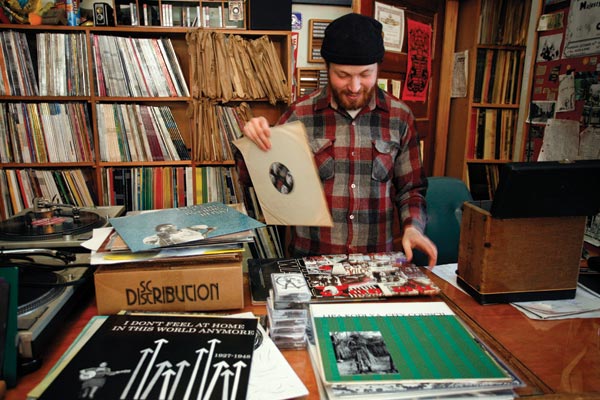 Mississippi Records
Selber waren wir leider noch nie bei Mississippi Records aber das Label hat sich in den letzten 12 Jahren ein Namen gemacht durch Veröffentlichungen von obskuren Raritäten, wunderbaren Blues & Folk Reissues und sensationellen Mix-Kasetten. Allesamt mit den grossartigsten Covers überhaupt. Mississippi Records-Releases werden nur auf Vinyl und oft in kleinsten Stückzahlen veröffentlicht.
EN: Unfortunately we have never been there ourselves at Mississippi Records but the label has made a name for itself over the past 12 years with releases of obscure rarities, wonderful Blues & Folk Reissues and sensational mix tapes. All with the greatest covers ever. Mississippi Records are released on vinyl only and often in small quantities.