Mississipi Records / Michael Hurley/ Bad Mr Mike LP
Niedriger Bestand
SKU
MRP103.MICHAEL.HURLEY.BAD.MR.M
A new LP by the great Michael Hurley! Michael is one of the world finest and most prolific songwriters – and he's still cranking out hits. The well is far from dry. This LP features home recordings with Michael on guitar, banjo and organ. Sublime and sometimes a little strange – a new classic for the ages. Songs include the Kentucky 3 – a beautiful instrumental medley of songs evocative of Kentucky, Charona – a great banjo ballad, Tender is the guitar – a mournful organ driven ballad, Boone and Jocko – a longstanding favorite epic from Michael's live sets on record at last, Cuckoo Rock and Lo Bonney – two unique rewordings of traditional ballads, Dragging the Indian – a stark instrumental, and much more. Don't sleep on this work of genius. Cover art by Michael himself.
Brand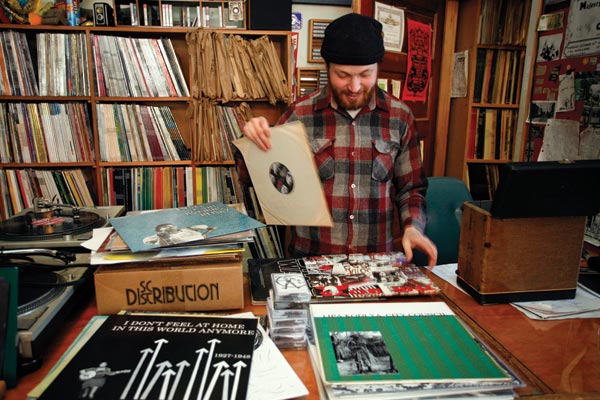 Mississippi Records
Selber waren wir leider noch nie bei Mississippi Records aber das Label hat sich in den letzten 12 Jahren ein Namen gemacht durch Veröffentlichungen von obskuren Raritäten, wunderbaren Blues & Folk Reissues und sensationellen Mix-Kasetten. Allesamt mit den grossartigsten Covers überhaupt. Mississippi Records-Releases werden nur auf Vinyl und oft in kleinsten Stückzahlen veröffentlicht.
EN: Unfortunately we have never been there ourselves at Mississippi Records but the label has made a name for itself over the past 12 years with releases of obscure rarities, wonderful Blues & Folk Reissues and sensational mix tapes. All with the greatest covers ever. Mississippi Records are released on vinyl only and often in small quantities.