SKU
1520.LORIS.ORGANIC.MATE.MW
---
Local
Made in Europe
Sustainable
Fair
Small Producer
33cl
Made in Switzerland
-Hergestellt in der Schweiz
Lori's Mate consists of green mate tea refined with black tea,
a dash of lemon juice and a little sugar.
It refreshes and invigorates in any situation with natural caffeine from the mate plant.
of the mate plant from controlled organic cultivation in the mixed forests of Brazil.
- without monocultures.
Lori's Beverages produce their so-called Cold Brew Teas
are produced in Switzerland, of course, and only organically grown tea is used for the preparation,
lemon juice from Sicily and Swiss sugar.
This product is vegan!
Caffeine content 19mg/100ml.
Ingredients:
Cold infusion of mate and black tea (water, mate and black tea) 95%,
sugar (CH), lemon juice (IT), carbonic acid
Nutritional information per 100g/ml:
Energy 58kJ/14kcal, Protein 0.2g, Fat <0.1g,
Carbohydrates 3.4g (of which sugar 3.4g)
***
Lori's Mate besteht aus grünem Mate Tee verfeinert mit Schwarztee,
einem Spritzer Zitronensaft und wenig Zucker.
Es erfrischt und belebt in jeder Situation mit natürlichem Koffein d
er Matepflanze aus kontrolliert biologischem Anbau in den Mischwäldern von Brasilien
- ganz ohne Monokulturen.
Lori's Getränke produzieren ihre so genannten Cold Brew Tees
aus Überzeugung natürlich in der Schweiz, für die Zubereitung werden ausschliesslich biologisch angebauter Tee,
Zitronensaft aus Sizilien und Schweizer Zucker verwendet.
Dieses Produkt ist vegan!
Koffeingehalt 19mg/100ml.
Zutaten:
Kalter Aufguss aus Mate- und Schwarztee (Wasser, Mate- und Schwarztee) 95%,
Zucker (CH), Zitronensaft (IT), Kohlensäure
Nährwertangaben pro 100g/ml:
Energie 58kJ/14kcal, Eiweiss 0.2g, Fett <0.1g,
Kohlenhydrate 3.4g (davon Zucker 3.4g)
Brand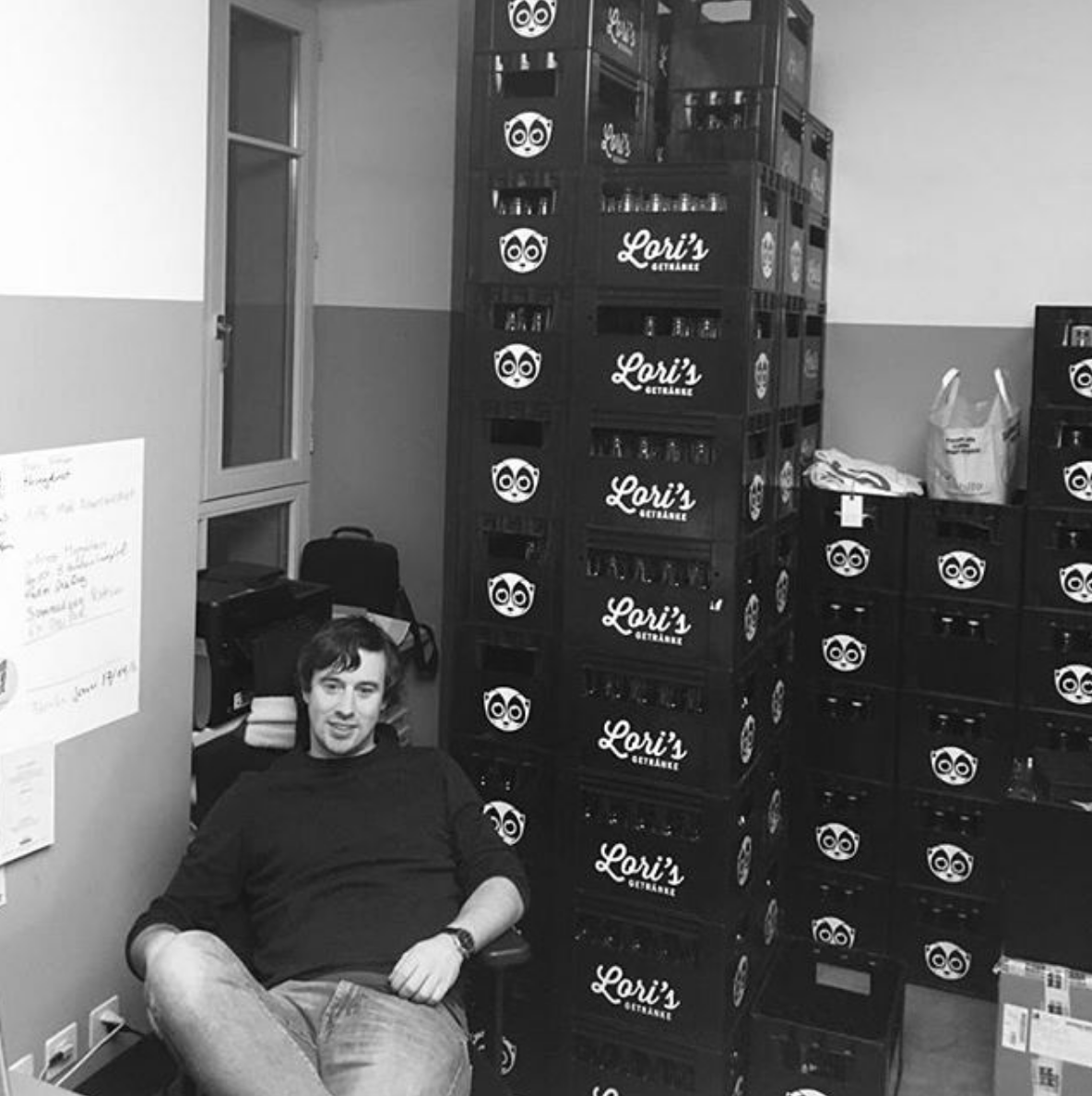 Loris

(EN) The swiss mate
Lori's aim is to make the most honest drink possible from purely natural ingredients. To achieve this, they work closely with their importers and producers.
When preparing cold brew, they let the teas steep in cold water for many hours. The advantage of this method is that all the great flavours dissolve but almost no acids and bitter substances.

For Loris drinks use organically grown mate from Brazil, lemon juice from Sicily and Swiss sugar - nothing else.

The transport routes are kept as short as possible and Loris and pay their producers fair prices.
(DE) Das schweizer mate
Loris Ziel ist es, ein möglichst ehrliches Getränk aus rein natürlichen Zutaten herzustellen. Damit sie dies erreichen, arbeiten sie eng mit ihren Importeuren und Produzenten zusammen.
Bei der Cold Brew Zubereitung lassen sie die Tees über viele Stunden im kalten Wasser ziehen. Der Vorteil dieser Methode ist, dass sich alle tollen Aromen lösen jedoch fast keine Säuren und Bitterstoffe.

Für Loris Getränke verwenden organisch angebauten Mate aus Brasilien, Zitronensaft aus Sizilien und Schweizer Zucker - sonst nichts.

Die Transportwege so kurz wie möglich gehalten und Loris und bezahlen ihren Produzenten faire Preise.