Loofah Medley Body Sponge With Bamboo Charcoal
Niedriger Bestand
SKU
7022P.LOOFAH.MIX.BODY.CHARCOAL
Konjac is nature's answer to powerful and effective skin cleansing. The loofah plant is an exfoliating king. Combine these two wonder plants together and the result is our Konjac Loofah Body Sponge! Kinder than a loofah but tougher than our Konjac Sponges, this sponge is just right.
But, the benefits do not stop there; Konjac have added a good measure of naturally antibacterial charcoal powder to target oily and spot prone skin. This body sponge is made for those who feel their skin could use a slightly deeper exfoliation whilst absorbing excess oils that build up in open pores.
At approximately 13.5cm wide, this Konjac Loofah is ideal for use in the bath or shower. Just add water for an intense exfoliation.
Konjac ist die Antwort der Natur auf eine kraftvolle und effektive Hautreinigung. Die Loofah-Pflanze ist ein exfoliierender König. Kombinieren Sie diese beiden Wunderpflanzen miteinander und das Ergebnis ist unser Konjac Loofah Body Sponge! Kinderfreundlicher als ein Loofah, aber zäher als unsere Konjac-Schwämme, dieser Schwamm ist genau richtig.
Aber, der Nutzen hört nicht damit auf; Konjac hat ein gutes Maß an natürlich antibakteriellem Holzkohlepulver hinzugefügt, um fettige und fleckige Haut zu behandeln. Dieser Körperschwamm ist für diejenigen gedacht, die das Gefühl haben, dass ihre Haut ein etwas tieferes Peeling gebrauchen kann, während sie gleichzeitig überschüssige Öle absorbiert, die sich in offenen Poren ansammeln.
Mit einer Breite von ca. 13,5 cm ist diese Konjac Loofah ideal für die Verwendung in Bad oder Dusche. Füge einfach Wasser hinzu, um ein intensives Peeling zu erzielen.
Brand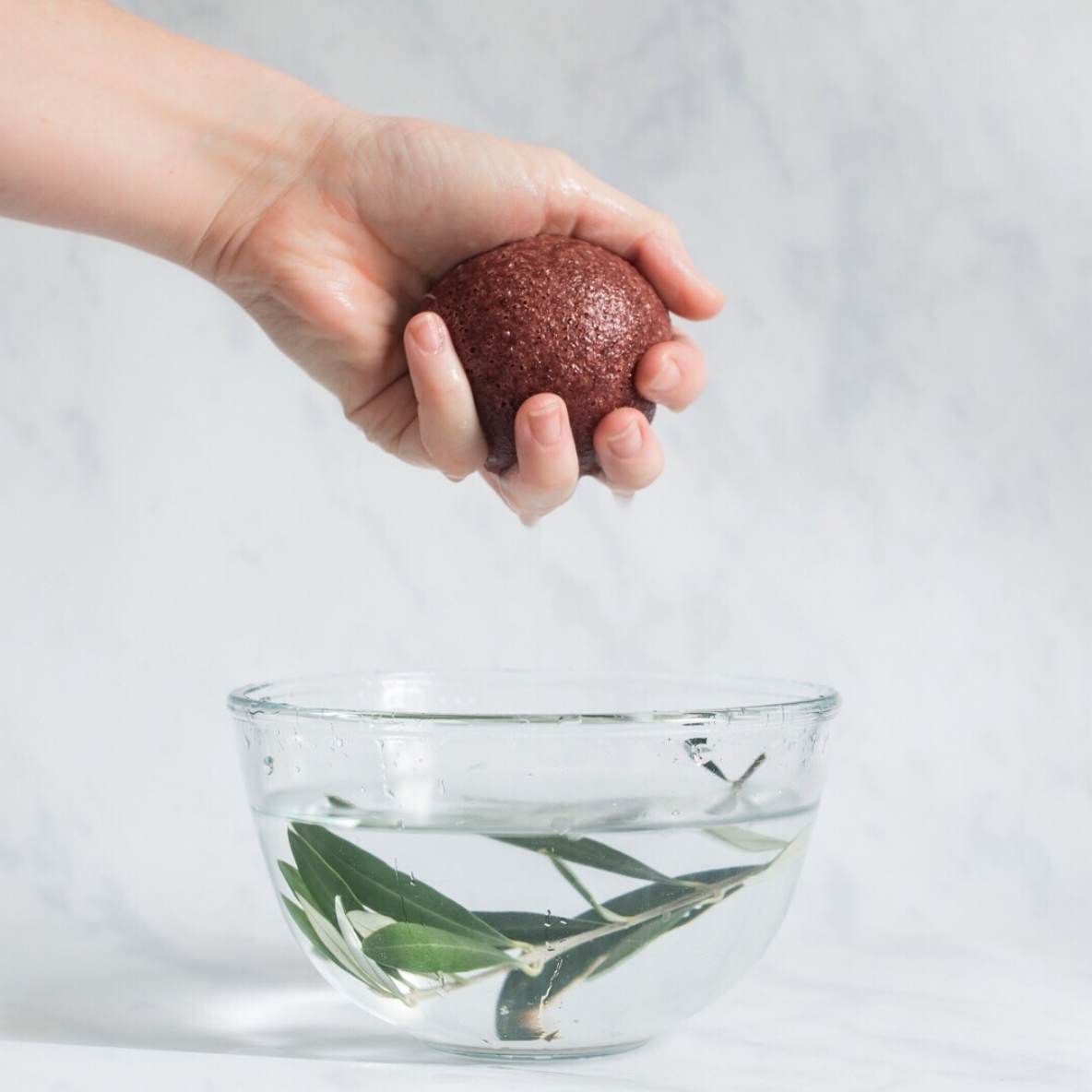 The Konjac Sponge Co.
Konjac sponges are the most effective Korean skincare tools, deeply cleansing and exfoliating even the most sensitive skin for a natural glow. The Konjac Sponce co. sponges are made by hand in the volcanic hills of Jeju Island in South Korea. A UNESCO world heritage protected site, Jeju Island is renowned as a pristine area of outstanding beauty and reputed to have some of the purest water in the world.

The Konjac potato or Konnyaku is a perennial plant native to Asia and can be found growing wild at very high altitudes. A totally natural food source, Konjac is 97% water, rich in mineral goodness and low in calories. The plant is naturally alkaline, which leaves skin perfectly balanced.

Pure Konjac is free from chemicals, colouring, additives and irritants. 100% biodegradable and fully sustainable, this moisture-rich plant fibre is lovingly hand-blended with natural volcanic water to create our powerful sponges.

Konnyaku has been used in Korea, Japan and China for over 1,500 years as medicine, food, a dieting aid and a beauty product. Due to the plant's claimed health giving properties, the Konjac Sponge was originally created for delicate baby skin,

The Konjac Sponce co are proud to carry the Leaping Bunny and Vegan Society symbols as signs of our commitment to producing natural, cruelty free skin care. All our sponges are tested for authenticity and purity, However, many inferior products are often mass produced in poor quality, unethical factories and use low grade, unclean materials.