Kitchenersäckli - Maroccan Zebra Green
SKU
KSACK.MAROCCAN.ZEBRA.SAGE.GREE_GruenHell
5l
44 x 38cm
Simple drawstring backpack - add a little style to your everyday life
-Schlichter Rucksack mit Kordelzug - bringen Sie ein wenig Stil in Ihren Alltag
We have been producing our legendary "Kitchenersäckli" since the early 80s.
It has long been part of the collective vocabulary of the Region of Bern
and now the whole of Switzerland too; sung about in songs and with its own separate category in the SBB lost property office.
Our Kitchenersackli are manufactured by a Chinese company
that has been BSCI*-certified since 2012.
***
Das Original. Seit den frühen 80er Jahren produzieren wir unser legendäres "Kitchenersäckli".
In Songs besungen und als eigene Rubrik auf dem SBB Fundbüro gehört
es längst zum kollektiven Wortschatz des Bernbiets und mittlerweile der ganzen Schweiz.
Hergestellt werden unsere Kitchenersäckli in einem chinesischen Betrieb,
der seit 2012 BSCI*-zertifiziert ist.
Brand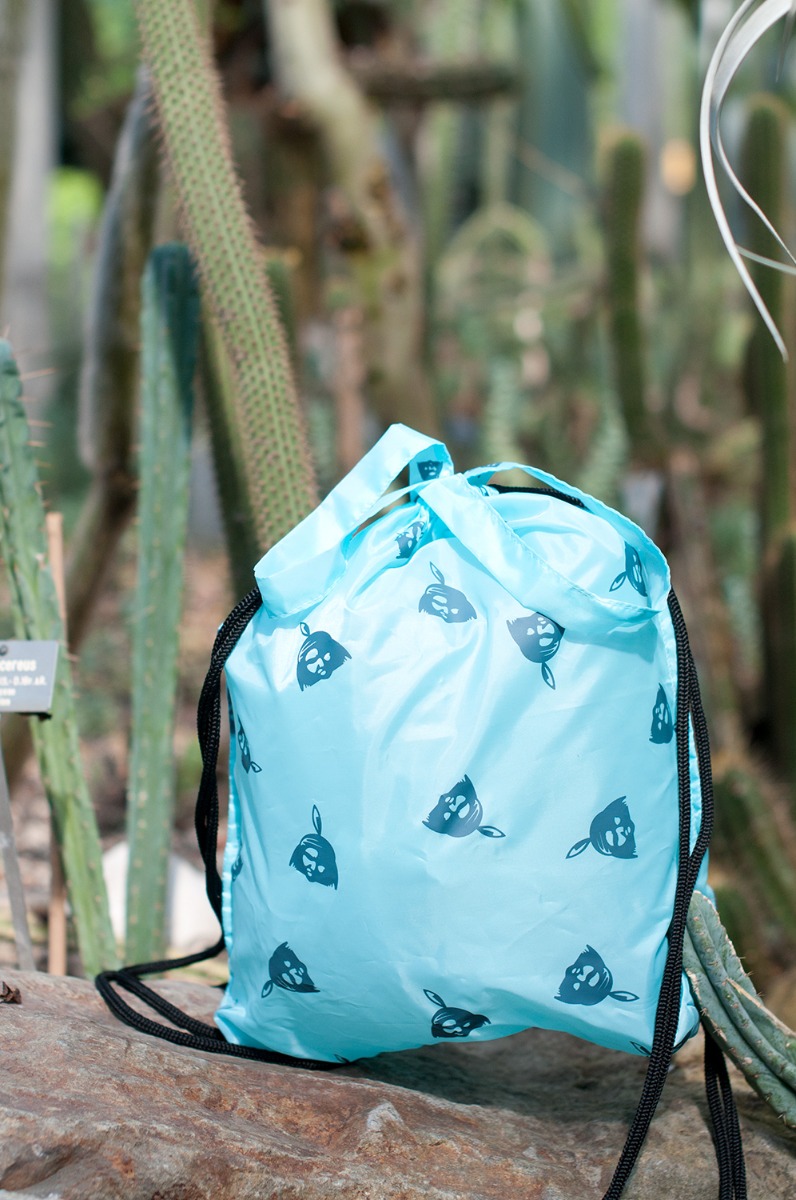 Kitchenerbags - Kitchenersäckli
It was the beginning of the 80s and Plastic bags were what you would get when you bought a pair of Jeans or a T-Shirt.
We wanted a reusable bag to give away, this is how the legendary Kitchenerbag was born. A simple gym bag with straps so that you could wear it as a backpack or as a bag. Made of nylon so it was washable and durable .
We would give the bag for free to our customers when they bought something costing 99.00 CHF or more. The price of a pair of jeans back then.
The Kitchenerbag was an instant success, people loved the idea and the bag.
1996 The popular Kitchener nylon bag was featured in Züri West ("Sofa") song – so there could no longer be the slightest doubt that the bag had reached cult status and had become an inherent part of everyday vocabulary in the Bernese region.
You can travel to the end of the earth and bump into someone wearing a Kitchenerbag and for the Swiss national railway the Kitchnerbag is an autonomous category in their lost and found.
Every year we design a new collection but the classic geronimo print is still present in every collection.
(DE ) Es war Anfang der 80er Jahre und Plastiktüten waren das, was man bekam, wenn man ein Paar Jeans oder ein T-Shirt kaufte.
Wir wollten eine wiederverwendbare alternative bieten, so entstand das legendäre Kitchenersäckli. Ein einfacher Gymbag mit Riemen, damit man ihn als Rucksack oder als Tasche tragen konnte, aus Nylon, so dass er waschbar und langlebig war.
Bei einem Einkauf ab 99,- gab's ein gratis Kitchenersäckli – der Preis für eine Jeans damals.
Das Kitchenersäckli war ein sofortiger Erfolg, die Leute liebten die Idee und die Tasche.
1996 hatte das Kitchenersäckli im Züri West Song ("Sofa") einen Gastauftritt – von da an gab keinen Zweifel mehr, dass die Tasche Kultstatus erreicht hatte und zu einem festen Bestandteil des Berner Alltagsvokabulars geworden war.
Man kann bis ans Ende der Welt reisen und dort jemanden treffen, der ein Kitchenersäckli trägt – und für die SBB ist das Kitchenersäckli eine eigenständige Kategorie in ihrem Fundbüro.
Jedes Jahr gibt es eine neue Kollektion, der Geronimo Print der das erste Säckchen zierte ist aber immer dabei.