Kiko Kids Jazz - Tanganyika Na Uhuru LP
SKU
MRI129.KIKO.KIDS.JAZZ.LP
Kiko Kids Jazz - Tanganyika Na Uhuru LP
GORGEOUS AND HYPNOTIC TANZANIAN DANCE MUSIC.
Formed in the mid-1950s, Kiko Kids Jazz created a stunningly unique sound amidst an explosion of Tanzanian guitar bands in the years leading up to the country's independence. Defined by Salim Zahoro's warm voice and the heavy tremolo of his electric mandolin, Kiko Kids Jazz incorporated their love of early acoustic Cuban Son, rhythms from their home town of Tabora, the exciting and competitive scene of acoustic/electric dance bands in Dar Es Salaam and Nairobi, the poetic strains of Taarab and Arabic music, and the tranquility of Tanzania.
The results are both comforting and intriguing: expressive, strung out melodies on Salim's mandolin and subtly complex percussion lock into deep grooves of thumping acoustic bass, jerky rhythm guitars, and Cuban-style trumpet breaks. The kind of sounds that can be approached from several rhythmic angles, until it all gels in the mind and soul.
Despite being one of the most beloved and innovative bands of their time, this is the first Kiko Kids Jazz LP ever released, consisting of our favorite songs from 1962 and 1965, all beautifully remastered from original tapes and pressings.
We were fortunate to work with bandleader Salim Zahoro before his passing at age 85, shortly before the completion of this record.
Recommended for fans of Cuban Marimba Band, the Zanzibara and Ethiopiques series, Lipa Kodi Ya City Council, Original Music, etc.
Produced in collaboration with Salim Zahoro (1936-2021), Werner Graebner (Jahazi Media) and Hamisi Delgado. Licensed from Mzuri Records.
Restoration and mastering by Michael Kieffer.

HINREISSENDE UND HYPNOTISCHE TANSANISCHE TANZMUSIK.
Kiko Kids Jazz wurde Mitte der 1950er Jahre gegründet und schuf inmitten einer Explosion tansanischer Gitarrenbands in den Jahren vor der Unabhängigkeit des Landes einen atemberaubend einzigartigen Sound. Geprägt von Salim Zahoros warmer Stimme und dem schweren Tremolo seiner elektrischen Mandoline, verbanden Kiko Kids Jazz ihre Vorliebe für den frühen akustischen kubanischen Son, die Rhythmen ihrer Heimatstadt Tabora, die aufregende und wettbewerbsorientierte Szene der akustisch-elektrischen Tanzbands in Dar Es Salaam und Nairobi, die poetischen Klänge der Taarab und der arabischen Musik sowie die Ruhe Tansanias.
Das Ergebnis ist sowohl beruhigend als auch faszinierend: ausdrucksstarke, langgezogene Melodien auf Salims Mandoline und subtiles, komplexes Schlagzeug fügen sich in tiefe Grooves aus wummernden akustischen Bässen, ruckartigen Rhythmusgitarren und Trompetenbreaks im kubanischen Stil.
Die Art von Klängen, die man aus verschiedenen rhythmischen Blickwinkeln betrachten kann, bis alles im Kopf und in der Seele zusammenläuft.
Obwohl sie eine der beliebtesten und innovativsten Bands ihrer Zeit waren, ist dies die erste Kiko Kids Jazz LP, die jemals veröffentlicht wurde. Sie besteht aus unseren Lieblingssongs aus den Jahren 1962 und 1965, die alle wunderschön von den Originalbändern und -pressungen remastered wurden.
Wir hatten das Glück, mit dem Bandleader Salim Zahoro zusammenzuarbeiten, bevor er im Alter von 85 Jahren verstarb, kurz vor der Fertigstellung dieser Platte.
Empfehlenswert für Fans der Cuban Marimba Band, der Serien Zanzibara und Ethiopiques, Lipa Kodi Ya City Council, Original Music usw.
Produziert in Zusammenarbeit mit Salim Zahoro (1936-2021), Werner Graebner (Jahazi Media) und Hamisi Delgado.
Lizensiert von Mzuri Records. Restaurierung und Mastering durch Michael Kieffer.
Brand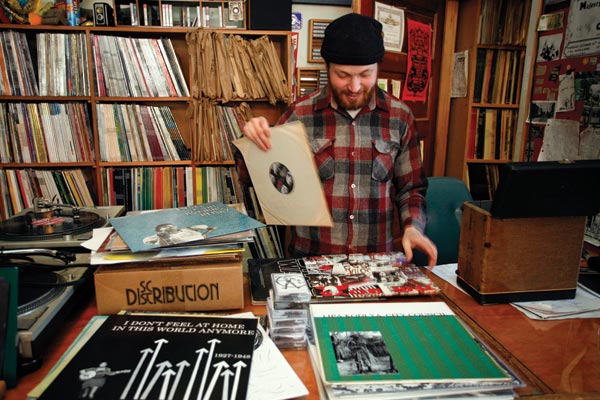 Mississippi Records
Selber waren wir leider noch nie bei Mississippi Records aber das Label hat sich in den letzten 12 Jahren ein Namen gemacht durch Veröffentlichungen von obskuren Raritäten, wunderbaren Blues & Folk Reissues und sensationellen Mix-Kasetten. Allesamt mit den grossartigsten Covers überhaupt. Mississippi Records-Releases werden nur auf Vinyl und oft in kleinsten Stückzahlen veröffentlicht.
EN: Unfortunately we have never been there ourselves at Mississippi Records but the label has made a name for itself over the past 12 years with releases of obscure rarities, wonderful Blues & Folk Reissues and sensational mix tapes. All with the greatest covers ever. Mississippi Records are released on vinyl only and often in small quantities.