Mississippi Records - Jean-Bosco Mwenda (1952-1962) LP
Niedriger Bestand
SKU
MRI.118.JEAN.BOSCO.MWENDA
The first full-length LP dedicated to the early work of pioneering Congolese guitarist Jean-Bosco Mwenda!

Jean-Bosco created a totally unique approach to the acoustic guitar in the 1950s, and was perhaps the single greatest influence on early Central and East African guitarists. He was incredibly popular throughout the region, recording 200 sides for local release, and became known worldwide for the stunning guitar line on the song "Masanga."

Despite his renown, he was a private man who insisted that music was a side job, and he focused on running his small businesses in Lubumbashi. While still beloved in Congo, Mwenda's music fell out of popularity globally, and, with few exceptions, these early recordings have not been heard outside of small private collections.

This album features 12 rare songs of beautiful, complex fingerstyle guitar & Mwenda's warm voice, as well as two beloved classics. All tracks are restored from original 78 RPM discs. Vinyl edition includes an insert with full lyric translations, bio, and photos.


Brand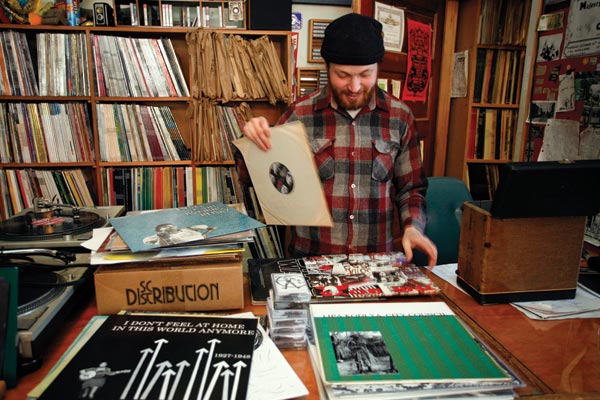 Mississippi Records
Selber waren wir leider noch nie bei Mississippi Records aber das Label hat sich in den letzten 12 Jahren ein Namen gemacht durch Veröffentlichungen von obskuren Raritäten, wunderbaren Blues & Folk Reissues und sensationellen Mix-Kasetten. Allesamt mit den grossartigsten Covers überhaupt. Mississippi Records-Releases werden nur auf Vinyl und oft in kleinsten Stückzahlen veröffentlicht.
EN: Unfortunately we have never been there ourselves at Mississippi Records but the label has made a name for itself over the past 12 years with releases of obscure rarities, wonderful Blues & Folk Reissues and sensational mix tapes. All with the greatest covers ever. Mississippi Records are released on vinyl only and often in small quantities.