Idrissa Soumaoro Ampsa! LP
Niedriger Bestand
SKU
MRP092.IDRISSA.SOUMAORO.AMPSA

Idrissa Soumaoro Ampsa!

Mississippi Records
MRP-092
A classic and seldom heard LP from Bamako! Not just your average Malian LP, Ampsa features has to be heard to be believed organ, hypnotic guitar and amazing sweet vocals. A truly great LP and must have for fans of Malian music. A faithful reproduction of the original with the addition of liner notes by Florent Mazzoleni. A co release with Singasongfighter.
Brand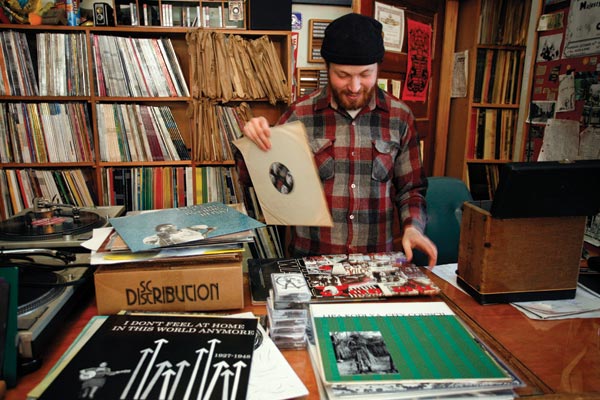 Mississippi Records
Selber waren wir leider noch nie bei Mississippi Records aber das Label hat sich in den letzten 12 Jahren ein Namen gemacht durch Veröffentlichungen von obskuren Raritäten, wunderbaren Blues & Folk Reissues und sensationellen Mix-Kasetten. Allesamt mit den grossartigsten Covers überhaupt. Mississippi Records-Releases werden nur auf Vinyl und oft in kleinsten Stückzahlen veröffentlicht.