Guanábana Fringe Belt Orange
SKU
G17C.0385.BELT.WITH.FRINGES
---
Sustainable
For a good cause
Fair
Small Producer
Wrap your waist with a beautiful belt! It would be the perfect accessory to give your outfit an original touch. These belts are unique because they are made of waist loom, worked by Colombian artisans, according to an ancestral technique. One belt represents more than 3 hours of work for an artisan. Belts are designed in Madrid and handmade in Colombia by artisans.
100% Acrilic
Approximate measurements:
- Long: 140 cm PLUS 10 CM FRINGES EACH SIDE
- Width: 3,5 cm / 4 cm

Wickeln Sie Ihre Taille mit einem schönen Gürtel! Es wäre das perfekte Accessoire, um Ihrem Outfit eine originelle Note zu verleihen. Diese Gürtel sind einzigartig, weil sie aus einem Taillenwebstuhl gefertigt sind, der von kolumbianischen Handwerkern nach einer alten Technik gefertigt wird. Ein Gürtel entspricht mehr als 3 Stunden Arbeit für einen Handwerker. Die Gürtel werden in Madrid entworfen und in Kolumbien von Handwerkern handgefertigt.
100% akrylisch
Ungefähre Messungen:
- Lang: 140 cm PLUS 10 CM FRINGES JEDE SEITE
- Breite: 3,5 cm / 4 cm
Brand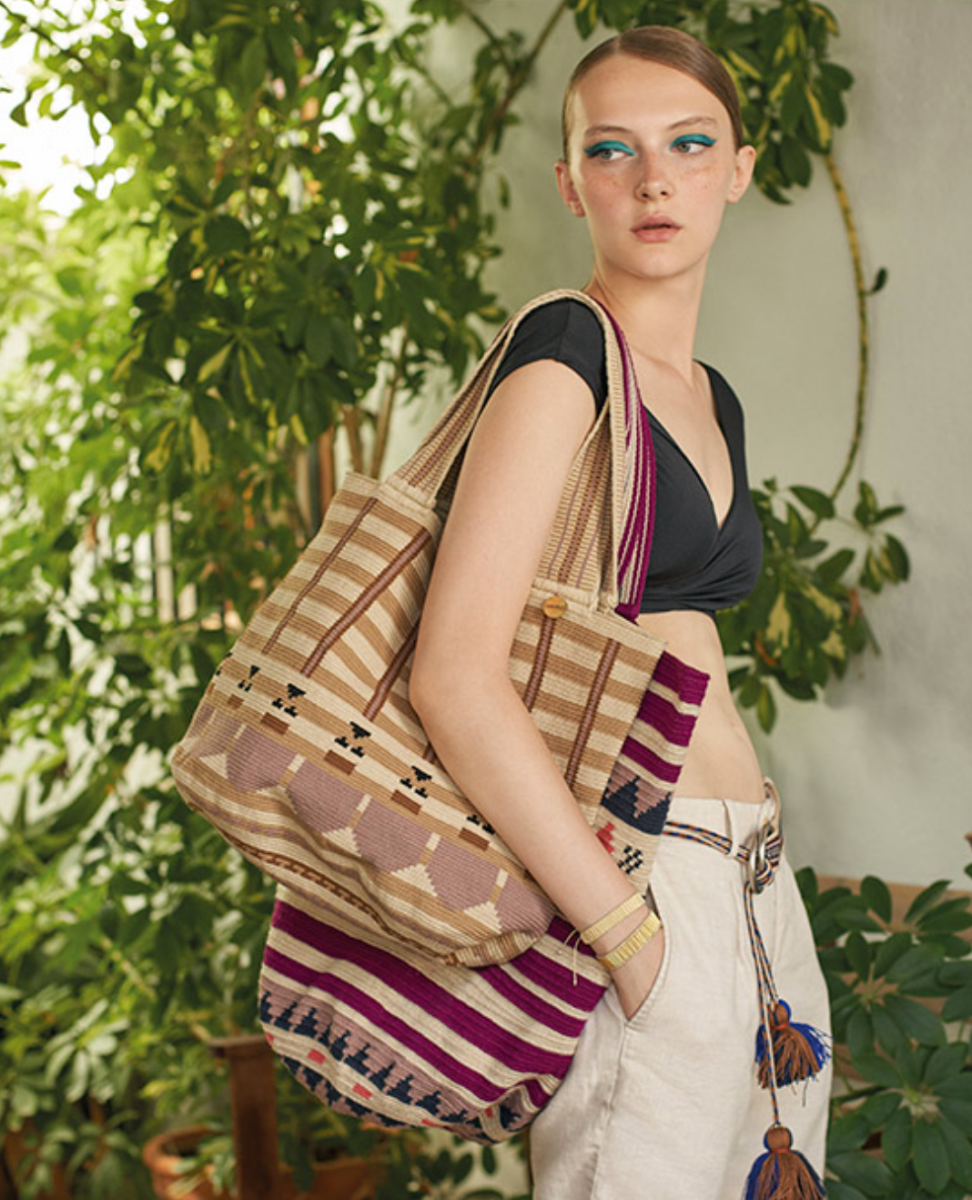 Guanábana
Guanábana is born under the philosophy of creating special pieces, hand made products of a high quiality, innovative and timeless designs, Ready-to-wear fashion accessories.
The collection mix together design and different artisan techniques from several places in South America; Guanábana believes in special products with story behind, each piece is made up by the work part of the brand and artisan's workshops, which had been developing al the same time.
Every Guanabana bag is hand crocheted by Columbia's Wayuu artisans and may vary in color and pattern.
The inspiration of the brand, comes from hand made techniques, the richness in the material and colors, that influence by the European style gives a special touch to the pieces.