Choba Choba Baking & Cooking Drops 71% Dark
The Baking & Cooking Drops with 71% cocoa add the heavenly intense taste of dark chocolate to your recipes.
Enjoy the incredible and pure taste of chocolate in your cakes, biscuits
and baking creations and add a surprising kick to your dishes when cooking.
And who does not love a really good hot chocolate?
-Just stir the drops into hot milk (or a vegan variety),
let your mind wander and treat yourself to a moment of true pleasure.
The Baking & Cooking Drops are a must in every kitchen and best of all,
they only have 3 ingredients:
*ChobaChoba cocoa beans,
*cocoa butter
*raw cane sugar.
It's so easy to enjoy the pure taste.
***
Die Baking & Cooking Drops mit 71 % Kakao verleihen Ihren Rezepten den himmlisch intensiven Geschmack von Zartbitterschokolade.
Genießen Sie den unglaublichen und puren Geschmack von Schokolade in Ihren Kuchen, Keksen
und Backkreationen und geben Ihren Gerichten beim Kochen einen überraschenden Kick.
Und wer liebt nicht eine richtig gute heiße Schokolade?
-Rühren Sie die Tropfen einfach in heiße Milch (oder eine vegane Variante),
lassen Sie Ihre Gedanken schweifen und gönnen Sie sich einen Moment des wahren Genusses.
Die Baking & Cooking Drops sind ein Muss in jeder Küche und das Beste von allem,
sie haben nur 3 Zutaten:
*ChobaChoba Kakaobohnen,
*Kakaobutter
*Rohrohrzucker.
Es ist so einfach, den puren Geschmack zu genießen.
Brand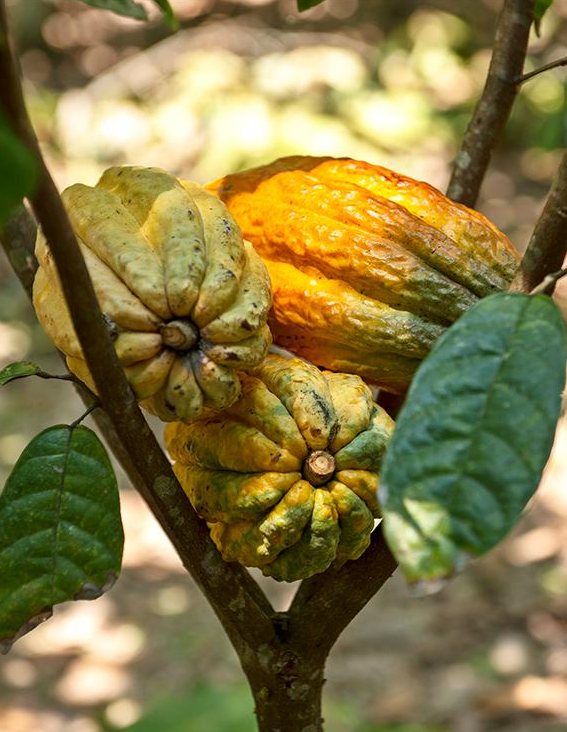 Choba Choba
Heute werden 75% der weltweit erhältlichen Kuvertüre (Flüssigschokolade) von lediglich drei multinationalen Firmen hergestellt, welche verschiedene Kakaosorten aus unterschiedlichen Regionen einfach zusammenmischen.
Dies führt dazu, dass mehr und mehr Schokoladen praktisch gleich schmecken. Choba Choba kämpft gegen diese Geschmacksstandardisierung an. Im Alto Huayabamba Tal gibt es dutzende verschiedene Kakaosorten – jede einzelne mit ihrem einzigartigen Aromenprofil: Jasmin, Vanille, Kokosnuss, Trockenfrüchte, Zitrusfrüchte, Kaffee…

Bei der Produktion von erstklassiger Schokolade müssen diese Eigenschaften unbedingt beachtet werden. Deswegen arbeitet Choba Choba mit dem besten Schweizer Chocolatier zusammen, der den Kakao unter Beachtung der Besonderheiten jeder Sorte in kleinen Chargen in feine Schokoladenkreationen verwandelt.
Damit spiegeln sich die einzigartigen Aromen unserer Kakaos in jeder unserer Kreation wieder. Das Alto Huayabamba Tal liegt im Herzen des oberen Amazonasbeckens, dem eigentlichen Geburtsort des Kakaos.
Mit seinem reichen Ökosystem ist es Teil der UNESCO Biosphäre «Gran Pajatén» und ist das zu Hause für zahlreiche exotische Tier- und Pflanzenarten,
nter ihnen auch viele einzigartige Kakaosorten. Choba Choba Schokolade wird nicht einfach aus «peruanischem Kakao» hergestellt,
sondern aus den besten Sorten der beiden Gemeinden Pucallpillo und Santa Rosa.

Choba Choba kommen aus Bern, Schweiz
EN: Today more than 75% of the chocolate couvertures are produced by only 3 multinational companies, blending different cacao varieties from various origins.
The result is that more and more chocolates just taste the same. Choba Choba was created to fight against this standardization of flavor. n the Alto Huayabamba Valley alone,we can count dozens of different cacao varieties, each with its own flavor profile: jasmine, vanilla, coconut, dried fruits, citrus, coffee…
Because of its unique aromas every variety should be considered as individual when a chocolate is crafted out of it. Choba Choba therefore decided to partner with the best Swiss chocolatier
who transforms the cacao in small batches according to its specific profile in order to fully reveal the amazing flavors of Alto Huayabamba's exceptional cacao and to bring chocolate lovers many different aromatic experiences.
The Alto Huayabamba Valley lies in the heart of the upper Amazon, the birthplace of cacao itself.
Its rich ecosystem is part of UNESCO's Biosphere Reserve "Gran Pajatén" and home to many endemic species as well as unique cacao varieties.
Choba Choba chocolates are not simply made with "Peruvian cacao", but with the best varieties grown in agroforestry by the two communities Pucallpillo and Santa Rosa
on their abundant land. Choba Choba are based in Bern Switzerland.