Anorak Organic Cotton Hand Towel Buzzy Bee
SKU
HAND.BB.BUZZY.BEE.HAND.TOWEL_Gelb-4
---
Made in Europe
Small Producer
Inspired by the great outdoors,
the Jacquard weave bathroom towels are made from super soft,
100% Organic cotton so they're incredibly absorbent and
improve wash after wash.
Inspired by British bumblebees, the honey yellow towels
are made from high quality, super soft cotton
Perfect for both modern and traditional bathrooms.
100% cotton
Machine wash
Colour: Honey yellow
Size Hand Towel 50 x 90cm
Made in Portugal

Inspiriert von der freien Natur,
die Badetücher in Jacquardbindung sind aus superweichem Material hergestellt,
100% Bio-Baumwolle, so dass sie unglaublich saugfähig sind und
Waschen nach Waschen verbessern.
Inspiriert von britischen Hummeln sind die honiggelben Handtücher
sind aus hochwertiger, superweicher Baumwolle hergestellt
Perfekt sowohl für moderne als auch für traditionelle Badezimmer.
100% Baumwolle
Maschinenwäsche
Farbe: Honiggelb
Größe Handtuch 50 x 90cm
Hergestellt in Portugal
Brand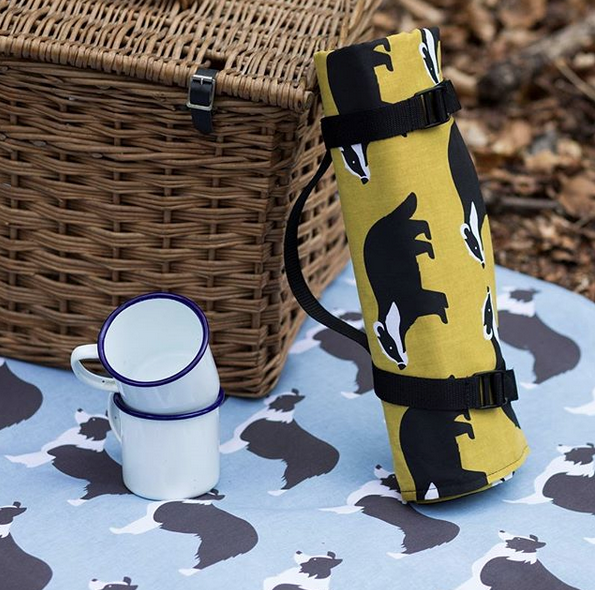 Anorak
Die Natur bietet eine grosse Inspiration für Druckmotive. Der Kern des Sortiments von Anorak ist die Familie der Kissing Animals-Designs. Vom Igel über Pferde, Dachsen bis hin zu Border Collies - Anoraks einfache, aber raffinierte Designs zelebrieren Wildtiere aus Großbritannien und darüber hinaus. Anorak geht es nicht um Fast-Fashion (einige seiner ersten Drucke sind noch heute Klassiker) und genau wie die edlen Kreaturen, die sie inspirieren, sind die Kissing Animals zeitlose und ikonische Symbole der Natur.
EN:Inspired in 1979, incorporated in 2009. Childhood memories of camping trips are where it all started for Anorak's founder and creative director Laurie Robertson. Equipped with little more than a map, a campfire and a packet of marshmallows, these simple family holidays gave Laurie a love of simple pleasures, family time and a keen eye for the beauty in nature.
These values, which provided the inspiration for Anorak when it launched in 2009, are absolutely integral to the Anorak brand today.
Anorak's partners Laurie and Matt live in a leafy suburb of South London along with two small children. They run Anorak from a converted stable in East Dulwich with a hardworking team of staff. For Anorak, family-owned means a firm focus. On the important bits like quality of design, quality of product and quality of customer service.