Anorak Large Toiletry Bag Orcas
SKU
LTOILETRY.BAG.TB.O_Graublau
Labels
Made in Europa
Small producer

Due to its grand scale, this 100% coated cotton
washbag is a best seller, featuring two useful inside compartments
to make sure toothbrushes remain soap free
and flannels remain toothpaste free.
Material: Coated printed 100% cotton
Colour: Blue, Grey and Black
Size: 33cm x 33cm
Waterproof
Wipe clean
Made in Britain

Dieser Waschbeutel aus 100 % beschichteter Baumwolle
ist aufgrund seines großen Umfangs ein Bestseller und
verfügt über zwei nützliche Innenfächer, um sicherzustellen,
dass Zahnbürsten frei von Seife und
Waschlappen frei von Zahnpasta bleiben.
Das Material: Beschichtete, bedruckte 100% Baumwolle
Farbe: Blau, Grau und Schwarz
Größe: 33cm x 33cm
Wasserdicht
Sauber abwischen
Hergestellt in Großbritannien
Brand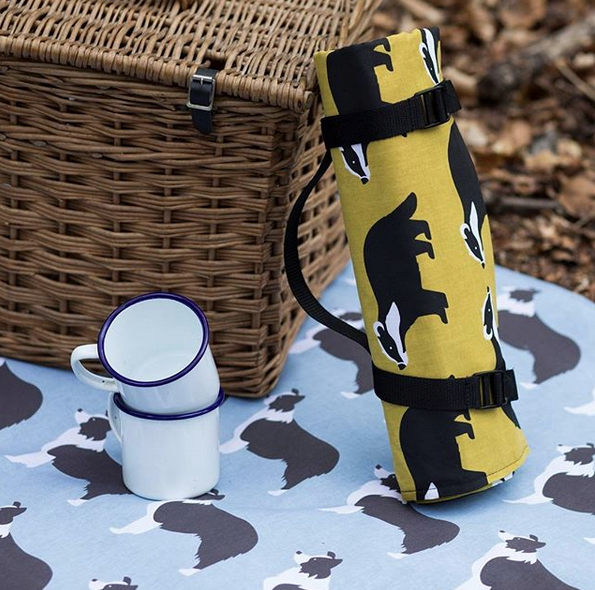 Anorak
Die Natur bietet eine grosse Inspiration für Druckmotive. Der Kern des Sortiments von Anorak ist die Familie der Kissing Animals-Designs. Vom Igel über Pferde, Dachsen bis hin zu Border Collies - Anoraks einfache, aber raffinierte Designs zelebrieren Wildtiere aus Großbritannien und darüber hinaus. Anorak geht es nicht um Fast-Fashion (einige seiner ersten Drucke sind noch heute Klassiker) und genau wie die edlen Kreaturen, die sie inspirieren, sind die Kissing Animals zeitlose und ikonische Symbole der Natur.
EN:Inspired in 1979, incorporated in 2009. Childhood memories of camping trips are where it all started for Anorak's founder and creative director Laurie Robertson. Equipped with little more than a map, a campfire and a packet of marshmallows, these simple family holidays gave Laurie a love of simple pleasures, family time and a keen eye for the beauty in nature.
These values, which provided the inspiration for Anorak when it launched in 2009, are absolutely integral to the Anorak brand today.
Anorak's partners Laurie and Matt live in a leafy suburb of South London along with two small children. They run Anorak from a converted stable in East Dulwich with a hardworking team of staff. For Anorak, family-owned means a firm focus. On the important bits like quality of design, quality of product and quality of customer service.