Mississippi Records - Alexis Zoumbas LP
Niedriger Bestand
SKU
MRI.119.ALEXIS.ZOUMBAS
Violinist Alexis Zoumbas emigrated from the mountains of northern Greece to NYC in the 1910s, where he recorded with the great Marika Papagika before cutting his own instrumental sessions with small string ensembles. Zoumbas had the rare gift of expressing emotion clearly and urgently through his instrument, and his violin feels like an extension of his heart, soul, and the deep musical history of his faraway home in Epirus. His music carries the feeling of Xenatia, a Greek word that roughly translates to "a catastrophic longing for home." This mournful sound made him popular among homesick Greeks in early 20th-century America, and speaks to anyone who has felt that loss.
Zoumbas' original recordings were recently uncovered in pristine condition and have been restored in incredibly clear and present sound quality. This new compilation features previously unissued takes and stunning solo improvisations. LP and digital versions include an 8 page booklet with extensive biographical notes and unreleased photos, and is co-released by Orpheum Phonograph, Olvido Records, and Mississippi Records.
Brand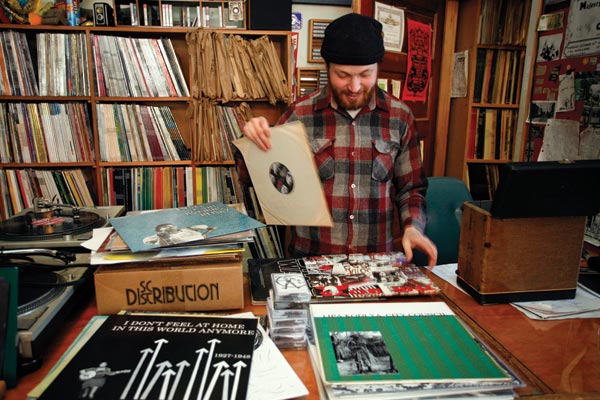 Mississippi Records
Selber waren wir leider noch nie bei Mississippi Records aber das Label hat sich in den letzten 12 Jahren ein Namen gemacht durch Veröffentlichungen von obskuren Raritäten, wunderbaren Blues & Folk Reissues und sensationellen Mix-Kasetten. Allesamt mit den grossartigsten Covers überhaupt. Mississippi Records-Releases werden nur auf Vinyl und oft in kleinsten Stückzahlen veröffentlicht.
EN: Unfortunately we have never been there ourselves at Mississippi Records but the label has made a name for itself over the past 12 years with releases of obscure rarities, wonderful Blues & Folk Reissues and sensational mix tapes. All with the greatest covers ever. Mississippi Records are released on vinyl only and often in small quantities.