24Bottles Clima Bottle Moss Green 500ml
SKU
757739.CLIMA.500.MOSS.GREEN_Gruen
---
Plastic free
Sustainable
Fair
Small Producer
- Capacity/ Fassungsvermögen: 500 ml
- Diameter/ Durchmesser: ø 7.3 cm
- Mouth/Mündung: ø 3.3 cm
- Height/ Höhe: 20.5 cm
- Weight/ Gewicht : 274 g
Moss Green combines the stylish silhouette of Clima Bottle
with a hard-wearing finish inspired by the uneven paths the lead to unexpected adventures.
A genuine cross-over between urbanity and wilderness.
The special Hammertone Finish is the most robust paint at 24Bottles.
Extraordinarily strong and long-lasting, is aesthetically beautiful, but not delicate.
It looks the way it does for the sake of durability.
Its dimpled surfaces both prevent and hide scratches, and their glossy textures are intriguing.
It retains visual interest from 5 feet away to 5 inches.
Clima Bottle is the stainless steel, reusable and insulated bottle
which keeps your drinks cold for 24 hours and hot for 12.
Sweat-free and perfect size for your comfortable daily hydration.
***
Moss Green kombiniert die elegante Silhouette von Clima Bottle
mit einer strapazierfähigen Oberfläche,
inspiriert von den unebenen Wegen, die zu unerwarteten Abenteuern führen.
Ein echter Cross-Over zwischen Urbanität und Wildnis.
Das spezielle Hammertone Finish ist die robusteste Farbe bei 24Bottles.
Außergewöhnlich stark und langlebig, ist ästhetisch schön, aber nicht empfindlich.
Er sieht so aus, wie er aussieht, um der Haltbarkeit willen.
Die genoppten Oberflächen verhindern und verbergen Kratzer, und ihre glänzenden Texturen sind faszinierend.
Sie bleibt aus einer Entfernung von 1,5 Metern bis zu 5 Zoll interessant.
Clima Bottle ist die wiederverwendbare und isolierte Flasche aus Edelstahl
die Ihre Getränke 24 Stunden lang kalt und 12 Stunden lang heiß hält.
Sie ist schweißfrei und hat die perfekte Größe für Ihre tägliche Flüssigkeitszufuhr.
Brand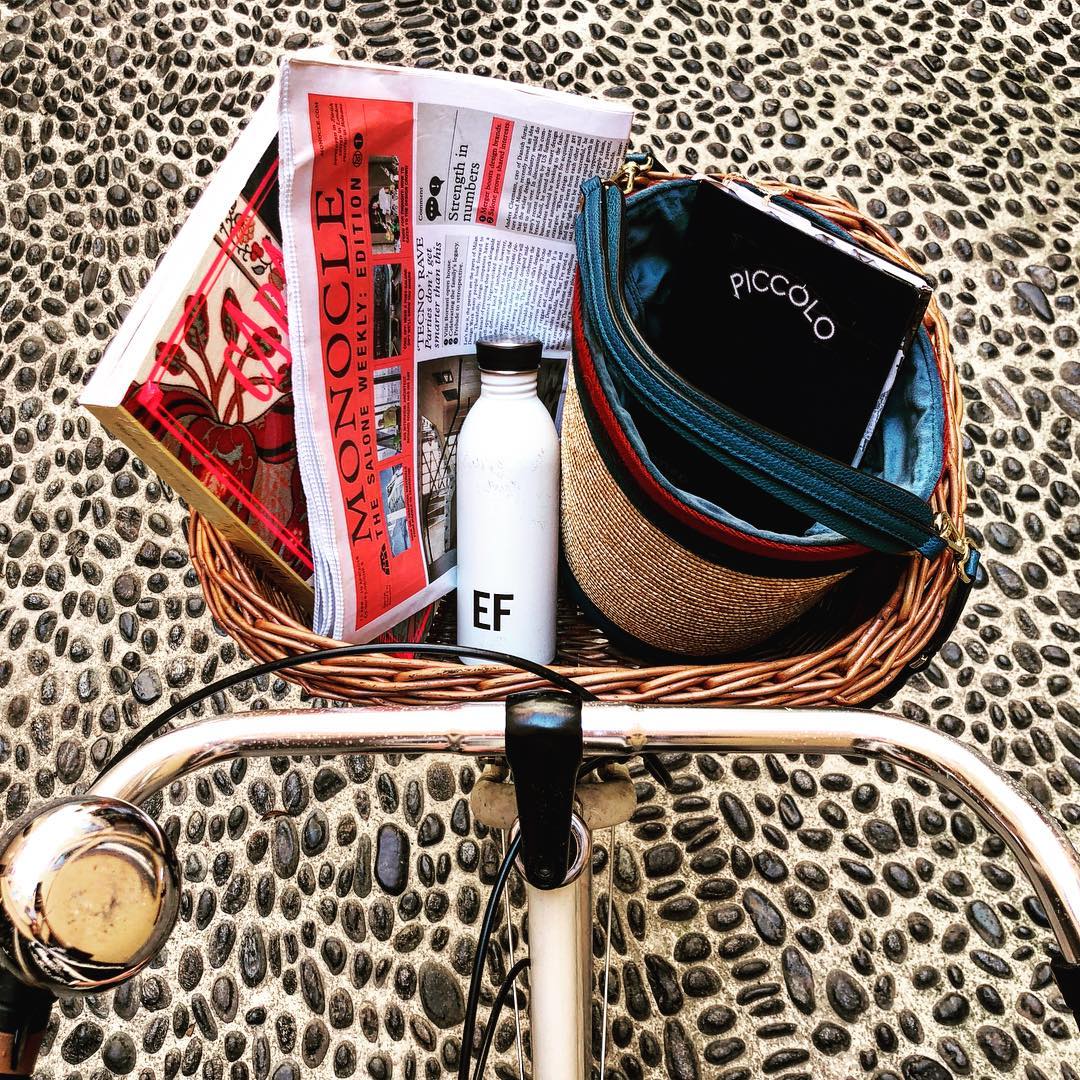 24 Bottles
Den CO2 Austoss so niedrig wie möglich halten, den jedes Gehen fängt mit einem Schritt an. 24Bottles ist ein Schritt zu diesem Ziel, denn die 2013 gegründete italienische Designmarke hat sich zum Ziel gesetzt, den Planeten von Einweg-Plastikflaschen zu entlasten. Ihr Sortiment bietet eine große Auswahl an sorgfältig gestalteten, hochwertigen, leicht zu tragenden, nachhaltigen Edelstahlflaschen für die tägliche Flüssigkeitszufuhr. Einfach oder doch lieber farbig verspielt und wenn's gar nicht passt mit eigenem Design.
EN: 24Bottles is the Italian design brand born in 2013 with the mission of unburdening the planet from disposable plastic bottles, providing a wide range of carefully designed, high-quality, easy-to-carry, sustainable stainless steel bottles for daily hydration on the go. We believe that good design can change things for the better and can help people improve their health and quality of life as well as their look, in an environmentally friendly way. Our focus is to combine form and function in order to offer uniquely lightweight collections of bottles, bags and accessories, so as to foster a more sustainable and comfortable lifestyle, while keeping personal style in check. As a company we strive everyday to reduce our impact on the environment.