Sticks Over My Shoulder LP
SKU
MRP023.VA.STICKS.OVER.MY.SHOUL
Sticks Over My Shoulder
Mississippi Records
MRP023
A compilation of Georgia bluesmen who play all in a style of there own. Truly great recordings made by George Mitchell between 1979 – 1981. Features the hypnotic sounds of John Lee Ziegler, the incredibly rockin' drum & guitar music of James Davis, the hair-stands-up-on-the-back-of-your-neck voice & guitar of William Robertson (Also known as Cecil Barfield!), the unique daoist playing of Jimmy Lee Williams & the ragged & beautiful music of Jim Bunkley. Really just the best blues music you could ever hope to hear. Another testament to the brilliant ear of George Mitchell, who traveled the south in search of the real stuff & found it.
Brand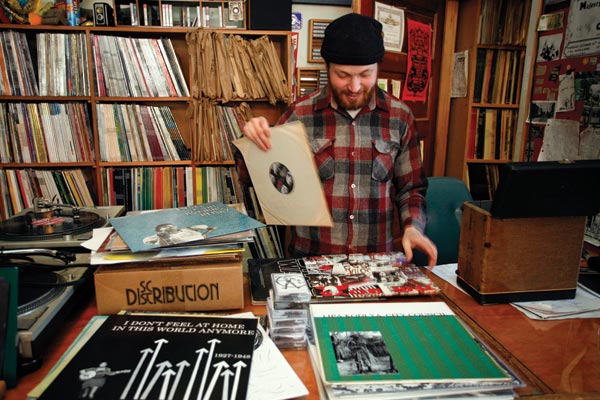 Mississippi Records
Selber waren wir leider noch nie bei Mississippi Records aber das Label hat sich in den letzten 12 Jahren ein Namen gemacht durch Veröffentlichungen von obskuren Raritäten, wunderbaren Blues & Folk Reissues und sensationellen Mix-Kasetten. Allesamt mit den grossartigsten Covers überhaupt. Mississippi Records-Releases werden nur auf Vinyl und oft in kleinsten Stückzahlen veröffentlicht.
EN: Unfortunately we have never been there ourselves at Mississippi Records but the label has made a name for itself over the past 12 years with releases of obscure rarities, wonderful Blues & Folk Reissues and sensational mix tapes. All with the greatest covers ever. Mississippi Records are released on vinyl only and often in small quantities.