Sana Jardin - Venus Of Verbena Eau de Parfum No2 EDP 50ml
SKU
VENUS.OF.VERBENA.50ML
---
Vegan
For a good cause
Sustainable
Fair
Small Producer
50ml
Vegan & cruelty-free.
-Vegan und tierversuchsfrei.
Venus of Verbena is the first
fresh green citrus blend fragrance from Sana Jardin.
It highlights the brightness of verbena
with a sparkling note of Litsea cubeba and Italian lemon oil.
Soft musk and heliotrope provide a beautiful contrast,
wrapping the heart of Neroli, Orange Flower and Clary Sage.
A touch of vetiver adds elegance and a refined woody accent to the dry down.
Lightweight, energising and clean, it's so fresh, you almost want to drink it.
PROPERTIES:
Created in partnership with Master Perfumer Carlos Benaïm together
with NY-based perfumer Mackenzie Reilly, Venus of Verbena
is an aromatic take on the traditional 'green' scent.
The citrus-herbal quality of the verbena is amplified
with zesty Italian lemon oil, giving it a fresh,
optimistic feel with a rich, evocative heart of orange blossom
– while a base of woody vetiver gives it soul and staying power.
All in all, making for a sparkling, energising and spirited scent.
NOTES:
Top: Lemon Oil, Litsea Cubeba, Verbena
Heart: Neroli Oil Morocco LMR*, Clary Sage Abs LMR, Orange Blossom
Base: Musk, Heliotrope, Vetiver Haiti LMR For Lifem
INGREDIENTS:
Alcohol Denat, Fragrance (Parfum), Limonene,
Linalool, Geraniol, Citral, Alpha-Isomethyl Ionone,
Citronellol, Evernia Prunastri (Oakmoss) Extract.
***
Venus of Verbena ist der erste
frische, grüne Zitrusduftmischung von Sana Jardin.
Er unterstreicht die Helligkeit des Eisenkrauts
mit einer spritzigen Note von Litsea cubeba und italienischem Zitronenöl.
Sanfter Moschus und Heliotrop bilden einen schönen Kontrast,
und umhüllen das Herz aus Neroli, Orangenblüte und Muskatellersalbei.
Ein Hauch von Vetiver sorgt für Eleganz und einen raffinierten holzigen Akzent in der Kopfnote.
Er ist leicht, belebend und sauber, so frisch, dass man ihn fast trinken möchte.
EIGENSCHAFTEN:
Kreiert in Zusammenarbeit mit Meisterparfümeur Carlos Benaïm und
Parfümeur Mackenzie Reilly aus New York, ist Venus of Verbena
ist eine aromatische Interpretation des traditionellen grünen" Duftes.
Die zitrisch-krautige Qualität des Eisenkrauts wird durch
italienischem Zitronenöl verstärkt, was dem Duft eine frische,
optimistisches Gefühl mit einem reichhaltigen, stimmungsvollen Herz aus Orangenblüten
- während eine Basis aus holzigem Vetiver ihm Seele und Ausdauer verleiht.
Alles in allem ein spritziger, energiegeladener und temperamentvoller Duft.
NOTEN:
Kopf: Zitronenöl, Litsea Cubeba, Eisenkraut
Herznote: Neroliöl Marokko LMR*, Muskatellersalbei Abs LMR, Orangenblüte
Basis: Moschus, Heliotrop, Vetiver Haiti LMR For Lifem
INHALTSSTOFFE:
Alkohol Denat, Parfüm (Parfum), Limonen,
Linalool, Geraniol, Citral, Alpha-Isomethyl-Ionon,
Citronellol, Evernia Prunastri (Eichenmoos) Extrakt.
Brand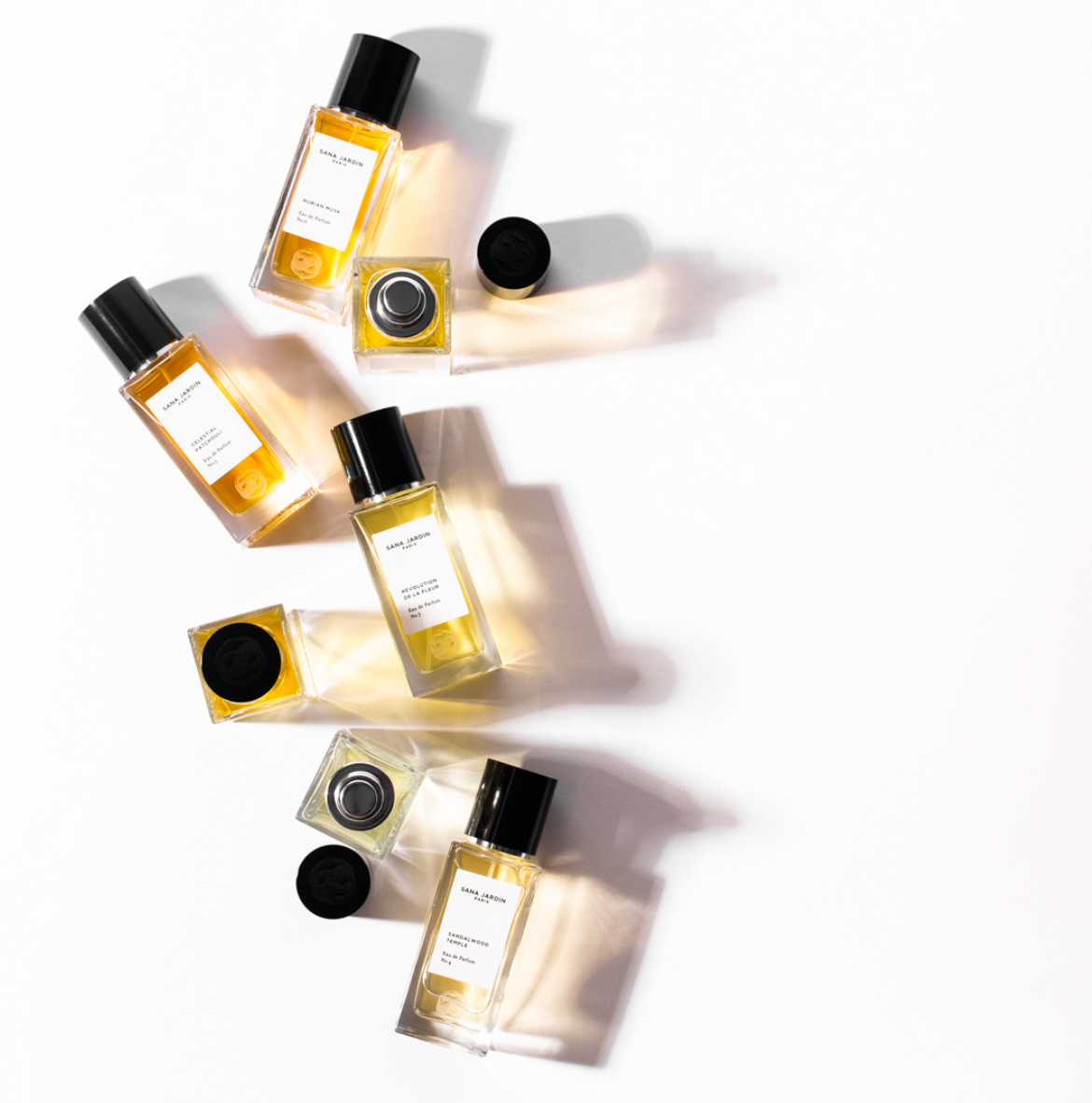 Sana Jardin
Sana Jardin is the world's first socially-conscious, luxury fragrance house. Blazing a revolutionary trail in scent, spirit and humanity.

A first in the fragrance world, they were created primarily as a vehicle for social change to power social impact through the economic empowerment of women through The Beyond Sustainability™ Movement. Starting with female flower harvesters in Morocco, who hand pick floral ingredients for Sana Jardin's perfumes.

They create fragrances to transport and seduce, but also give the wearer a role in this cycle of change. Empowering all women in its circle, from harvester to consumer.

The collection of Eaux de Parfum exude nature's most exotic scents, harnessing the healing life force of plants, with a high concentration of naturally perfumed essential oils.