Remolino De Oro: Coastal Cumbias from Colombia's Discos Fuentes 1961-73 LP
SKU
DS035.VA.REMOLINO.DE.ORO.LP

Remolino De Oro: Coastal Cumbias from Colombia's Discos Fuentes 1961-73 A follow up to "A Orillas del Magdalena", twelve more cumbias from Colombia's most prolific label. Hailing, by all accounts, from the Northern coast of Colombia, Cumbia is the offspring of the musical melding of three cultures—the Indigenous, Spanish and African. Shaped by bright cymbals, an insistent bass line, eclectic percussion and brilliant accordion playing, these Discos Fuentes recordings remain raw, loose and unpolished. From dance floor hit to nostalgic ode—they come straight from the heart. Housed in a "tip-on" jacket.
Brand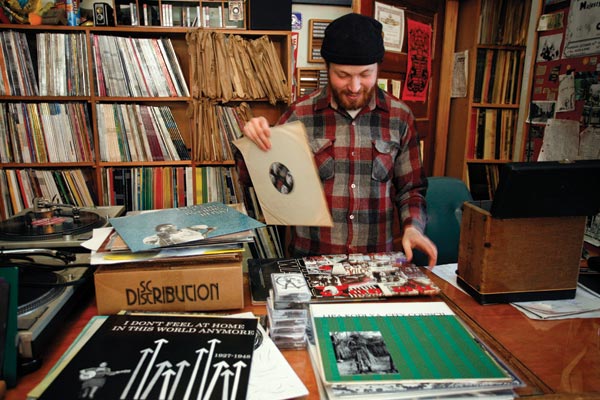 Mississippi Records
Selber waren wir leider noch nie bei Mississippi Records aber das Label hat sich in den letzten 12 Jahren ein Namen gemacht durch Veröffentlichungen von obskuren Raritäten, wunderbaren Blues & Folk Reissues und sensationellen Mix-Kasetten. Allesamt mit den grossartigsten Covers überhaupt. Mississippi Records-Releases werden nur auf Vinyl und oft in kleinsten Stückzahlen veröffentlicht.
EN: Unfortunately we have never been there ourselves at Mississippi Records but the label has made a name for itself over the past 12 years with releases of obscure rarities, wonderful Blues & Folk Reissues and sensational mix tapes. All with the greatest covers ever. Mississippi Records are released on vinyl only and often in small quantities.