Mississippi records / Chrissy Zebby Tembo & Ngozi Family My Ancestors LP
Niedriger Bestand
SKU
EJ006.CHRISSY.ZEBBY.TEMBO.NGOZ

It could be argued that this is one of the greatest rock n' roll records of all time! Straight from Zambia, we have My Ancestors. A tough rock and roll masterpiece like no other. Over ridden fuzz guitars, pop melodies and even a Black Sabbath-esque sounding song. Comes in an old school "tip on" cover. Must be heard to be believed. Originally released in 1974, My Ancestors is a an essential album from Zambia's Zamrock scene that gave birth in the '70s. Zamrock artists were greatly influenced by western rock acts by the likes of Jimi Hendrix, Rolling Stones, Beatles, Deep Purple and James Brown. Brimming with lo-fi fuzzed out guitars, the album endures within the darker undercurrent of '70s rock and roll. Chrissy "Zebby" Tembo provided drums and vocals on the record while Paul Ngozi (Paul Dobson Nyirongo) was the group leader and guitarist who was responsible for the aggressive guitar leads.
Brand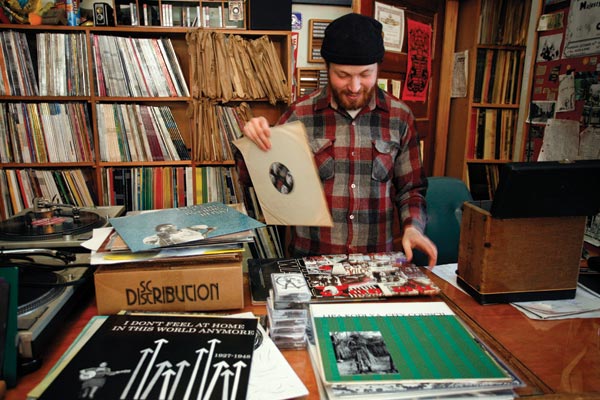 Mississippi Records
Selber waren wir leider noch nie bei Mississippi Records aber das Label hat sich in den letzten 12 Jahren ein Namen gemacht durch Veröffentlichungen von obskuren Raritäten, wunderbaren Blues & Folk Reissues und sensationellen Mix-Kasetten. Allesamt mit den grossartigsten Covers überhaupt. Mississippi Records-Releases werden nur auf Vinyl und oft in kleinsten Stückzahlen veröffentlicht.
EN: Unfortunately we have never been there ourselves at Mississippi Records but the label has made a name for itself over the past 12 years with releases of obscure rarities, wonderful Blues & Folk Reissues and sensational mix tapes. All with the greatest covers ever. Mississippi Records are released on vinyl only and often in small quantities.