Mississipi Records / I'm in a strange town LP
SKU
MRP081.VA.IM.A.STRANGE.TOWN



Compilation of top notch Gospel and blues recorded between 1927 and 1967. A mix of very well known artists such as Blind Lemon Jefferson, Gary Davis and Robert Wilkins and more obscure folks like John Lee and Charles White. A record filled with some of Mississippi Records favorite recordings – ripping guitar work outs, soulful ballads, loping drunken jug bands and more. All songs are on the theme of travel, death and transcendence. Got an existential crisis? This may be the record for you.


Brand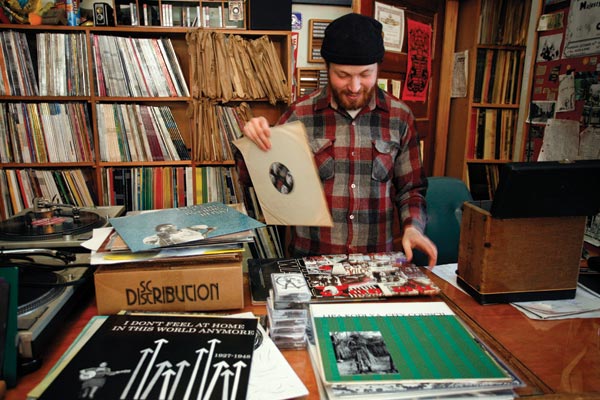 Mississippi Records
Selber waren wir leider noch nie bei Mississippi Records aber das Label hat sich in den letzten 12 Jahren ein Namen gemacht durch Veröffentlichungen von obskuren Raritäten, wunderbaren Blues & Folk Reissues und sensationellen Mix-Kasetten. Allesamt mit den grossartigsten Covers überhaupt. Mississippi Records-Releases werden nur auf Vinyl und oft in kleinsten Stückzahlen veröffentlicht.
EN: Unfortunately we have never been there ourselves at Mississippi Records but the label has made a name for itself over the past 12 years with releases of obscure rarities, wonderful Blues & Folk Reissues and sensational mix tapes. All with the greatest covers ever. Mississippi Records are released on vinyl only and often in small quantities.