Niedriger Bestand
SKU
BJR010.JESSIE.MAE.HEMPHILL
This personnal "best of" contains songs from her two first and only Lps, She-Wolf (1981) and Feelin' Good (1990), which are long time super hard to find, and one song from her two only 7" (High Water 80's 7" serie) and one song released for the first time ever on vinyl.
Jessie Mae Hemphill (October 18, 1923 – July 22, 2006) was born in a well-known musical family of the Delta; her great-grandfather (Dock Hemphill) was a renowned fiddle player in Choctaw County, Mississippi. Her grandfather (Sid Hemphill) was also a fiddle player and bandleader who recorded for Alan Lomax and George Mitchell. Members of the older generation of Hemphills, in a way anticipating Jessie Mae's own musical career, were multi- instrumentalists.
Jessie Mae played guitar and drums, wrote and sang her own songs in the primal northern Mississippi hill country blues traditions. She was considered as the Queen of the Guitard Boogie. As one of the earliest successful female blues musicians, Hemphill has been an influential and pioneering artist.
Limited Lp with hard cover. Including an inside booklet containing biography, interview of Jessie Mae and rare pictures.
Brand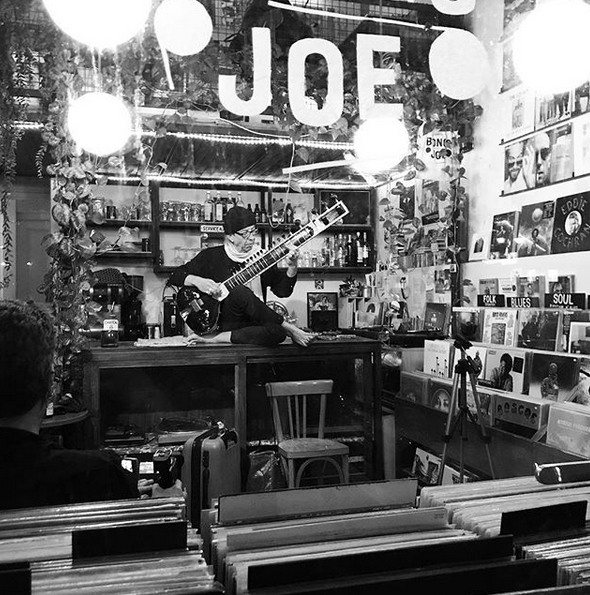 Bongo Joe
In der selben Tradition wie Honest Jon's aus London steht auch der 2013 gegründete Record Shop Bongo Joe in Genf. Nebst einer grossartigen Auswahl an musikalischen Leckerbissen dient Bongo Joe mit seiner Terrasse und einer Bar mit seinem monatlichem Programm auch als Treffpunkt für Musikliebhaber. Das Label bringt immer wieder grossartige Platten auf den Markt, von anatomischem Psych-Pop bis afro-kubanischem Space Sound.
EN: The Record Shop Bongo Joe in Geneva, founded in 2013, follows the same tradition as Honest Jon's from London. In addition to a great selection of musical gems, Bongo Joe, with its terrace and bar, also serves as a gathering place for music lovers with a monthly programme. The label regularly releases great records, from anatomical psych-pop to Afro-Cuban space sound.