Gudetama Facial Sponge 100% Konjac

FOR ALL SKIN TYPES.
If you have not heard of Gudetama® yet, then you are about to learn about the latest cute Japanese character.
Gudetama® is from a Japanese children's show, which has been so successful in Asia that there are even themed cafes.
Gudetama® is a lazy egg that gets up to all sorts! Cute, adorable and funny, this little egg is about to get really big in Europe!
This cute full-sized 100% pure Konjac Sponge also includes a matching bathroom hook, so the lazy egg can hold the sponge whilst it dries!
Quickly hydrate the Konjac Sponge in warm water until soft and bouncy, then massage the face and delicate eye area to experience a powerful cleanse. When you're done, make sure to squeeze out the excess water and hang it by the string on your new Gudetama hook!

FÜR ALLE HAUTTYPEN.
Wenn Sie noch nicht von Gudetama® gehört haben, dann werden Sie gleich etwas über den neuesten süßen japanischen Charakter erfahren.
Gudetama® stammt aus einer japanischen Kindershow, die in Asien so erfolgreich ist, dass es sogar thematische Cafés gibt.
Gudetama® ist ein faules Ei, das allen Anforderungen gerecht wird! Süß, bezaubernd und lustig, dieses kleine Ei wird in Europa gleich richtig groß werden!
Dieser niedliche 100% reine Konjac Schwamm in voller Größe beinhaltet auch einen passenden Badezimmerhaken, damit das faule Ei den Schwamm halten kann, während er trocknet!
Hydratisieren Sie den Konjac Schwamm schnell in warmem Wasser, bis er weich und hügelig ist, und massieren Sie dann das Gesicht und die empfindliche Augenpartie, um eine kraftvolle Reinigung zu erfahren. Wenn Sie fertig sind, drücken Sie das überschüssige Wasser heraus und hängen Sie es an der Schnur an Ihren neuen Gudetama-Haken!
Brand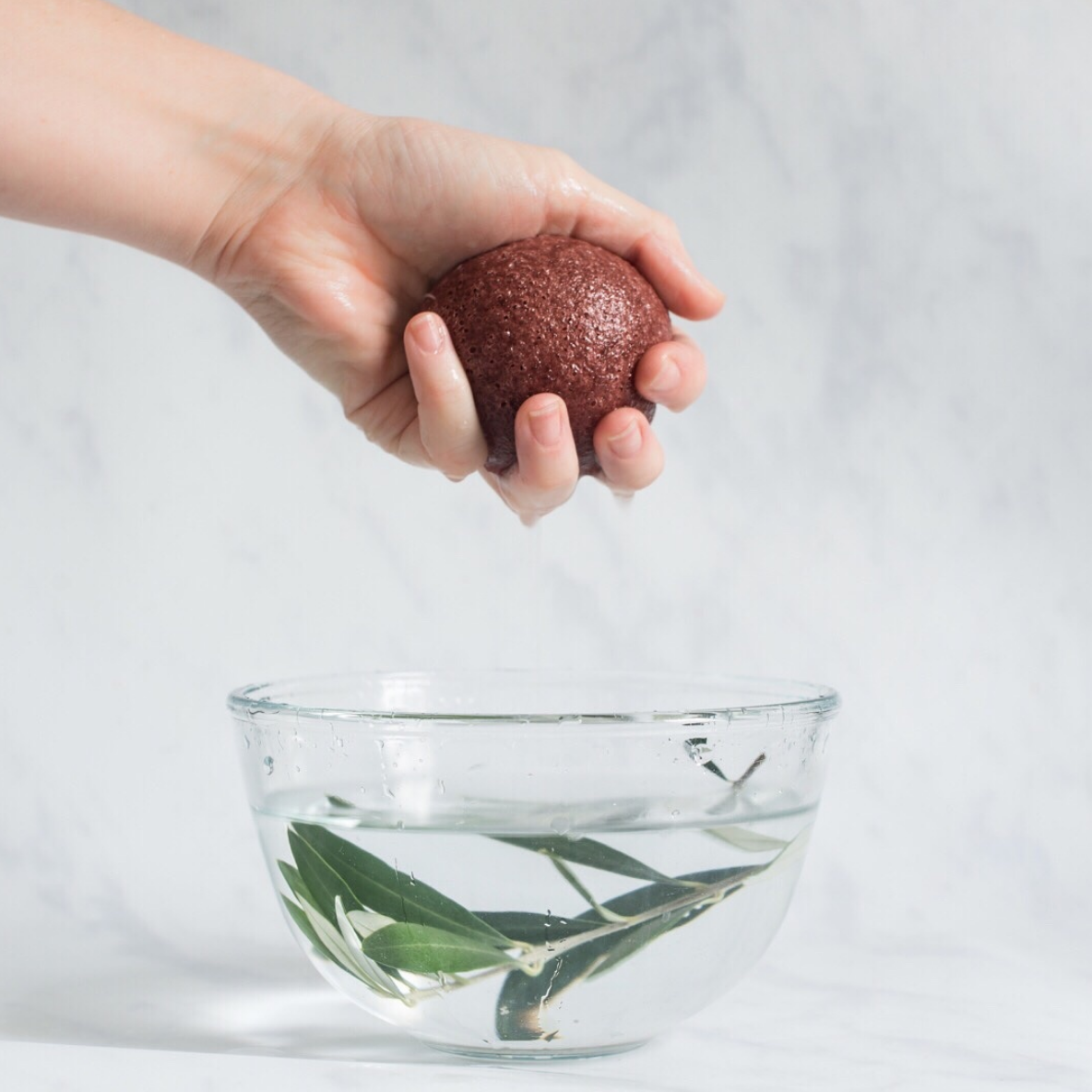 The Konjac Sponge Co.
Konjac sponges are the most effective Korean skincare tools, deeply cleansing and exfoliating even the most sensitive skin for a natural glow. The Konjac Sponce co. sponges are made by hand in the volcanic hills of Jeju Island in South Korea. A UNESCO world heritage protected site, Jeju Island is renowned as a pristine area of outstanding beauty and reputed to have some of the purest water in the world.

The Konjac potato or Konnyaku is a perennial plant native to Asia and can be found growing wild at very high altitudes. A totally natural food source, Konjac is 97% water, rich in mineral goodness and low in calories. The plant is naturally alkaline, which leaves skin perfectly balanced.

Pure Konjac is free from chemicals, colouring, additives and irritants. 100% biodegradable and fully sustainable, this moisture-rich plant fibre is lovingly hand-blended with natural volcanic water to create our powerful sponges.

Konnyaku has been used in Korea, Japan and China for over 1,500 years as medicine, food, a dieting aid and a beauty product. Due to the plant's claimed health giving properties, the Konjac Sponge was originally created for delicate baby skin,

The Konjac Sponce co are proud to carry the Leaping Bunny and Vegan Society symbols as signs of our commitment to producing natural, cruelty free skin care. All our sponges are tested for authenticity and purity, However, many inferior products are often mass produced in poor quality, unethical factories and use low grade, unclean materials.