SKU
MRI300.BROTHER.THEOTIS.TAYLOR
Brother Theotis Taylor cassette
new cassette version of one of our very favorites! Brother Theotis Taylor is a 92-year-old spiritual singer and piano player known throughout South Georgia and beyond for his powerful voice and heavenly falsetto. His music took him from his home in Fitzgerald, Georgia, to the stage with Sam Cooke and the Soul Stirrers, to Harlem's Apollo, and even to Carnegie Hall. For much of his life, Brother Taylor kept a reel-to-reel recorder atop his piano at home and recorded himself on his DIY home setup only when he was inspired by a higher power, often fasting and praying for days before recording. Many of these intimate home recordings were digitized in 2020 and are being heard for the first time with this release.
Casssette version includes six more songs that do not appear on the LP version, and includes a download card for a digital version of the music, album art and liner notes! 1 hour playing time.
Bruder Theotis Taylor Kassette
neue Kassettenversion eines unserer absoluten Lieblingsstücke! Brother Theotis Taylor ist ein 92-jähriger spiritueller Sänger und Pianist, der in ganz South Georgia und darüber hinaus für seine kraftvolle Stimme und sein himmlisches Falsett bekannt ist. Seine Musik führte ihn von seinem Zuhause in Fitzgerald, Georgia, auf die Bühne mit Sam Cooke und den Soul Stirrers, ins Apollo in Harlem und sogar in die Carnegie Hall. Die meiste Zeit seines Lebens bewahrte Brother Taylor einen Reel-to-Reel-Recorder auf seinem Klavier zu Hause auf und nahm sich selbst nur dann auf seiner selbstgebauten Anlage auf, wenn er von einer höheren Macht inspiriert wurde, wobei er vor der Aufnahme oft tagelang fastete und betete. Viele dieser intimen Heimaufnahmen wurden im Jahr 2020 digitalisiert und sind mit dieser Veröffentlichung zum ersten Mal zu hören.
Die Kassettenversion enthält sechs weitere Songs, die nicht auf der LP-Version erscheinen, und beinhaltet eine Download-Karte für eine digitale Version der Musik, des Albumcovers und der Liner Notes! 1 Stunde Spielzeit.
Brand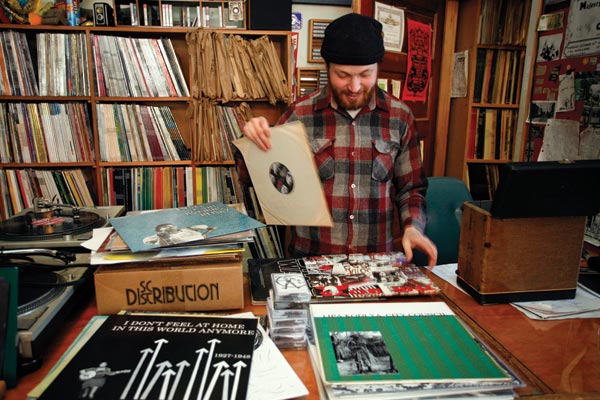 Mississippi Records
Selber waren wir leider noch nie bei Mississippi Records aber das Label hat sich in den letzten 12 Jahren ein Namen gemacht durch Veröffentlichungen von obskuren Raritäten, wunderbaren Blues & Folk Reissues und sensationellen Mix-Kasetten. Allesamt mit den grossartigsten Covers überhaupt. Mississippi Records-Releases werden nur auf Vinyl und oft in kleinsten Stückzahlen veröffentlicht.
EN: Unfortunately we have never been there ourselves at Mississippi Records but the label has made a name for itself over the past 12 years with releases of obscure rarities, wonderful Blues & Folk Reissues and sensational mix tapes. All with the greatest covers ever. Mississippi Records are released on vinyl only and often in small quantities.