Sugai World - Animal Hug BLACK CAT - Washi Tape Dispenser
Niedriger Bestand
SKU
SW.AH.ANIMAL.HUG.2__KNBLACKCAT
---
Plastic free
Sustainable
Small Producer
6.6 × 4.2 x 0.1cm
Material:Natural Fiber Paper
Made in Japan
For washi tape 15mm×10m
-Material:Naturfaserpapier
Hergestellt in Japan
Für Washi-Tape 15mm×10m
Animal Hug is an animal-shaped portable washi tape dispenser.
Attach the Hug around a roll of tape by gently bending the animal's legs.
Roll out the tape and rip with the jagged edge located on the animals bottom.
The appearance of the animal tightly hugging a roll of tape is very humorous.
Attached to your favorite colored tape, it becomes a fun little tabletop decoration.
Hugs are entirely made of natural fiber paper,
so it is soft to the touch and safe.
The paper is biodegradable and environmentally friendly.
Lightweight and compact, they are portable and easy to store attached to the tape.
They are wonderful company for you,
and make great gifts for friends and family!
***
Animal Hug ist ein tragbarer Washi-Tape-Abroller in Tierform.
Befestigen Sie den Hug um eine Rolle Klebeband, indem Sie die Beine des Tieres leicht biegen.
Rollen Sie das Klebeband aus und reißen Sie es mit der gezackten Kante am unteren Ende des Tieres ab.
Der Anblick des Tieres, das eine Rolle Klebeband fest umarmt, ist sehr witzig.
Wenn du es mit deinem farbigen Lieblingsklebeband verbindest, wird es zu einer lustigen kleinen Tischdekoration.
Die Umarmungen sind vollständig aus Naturfaserpapier hergestellt,
Es fühlt sich weich an und ist sicher.
Das Papier ist biologisch abbaubar und umweltfreundlich.
Da sie leicht und kompakt sind, lassen sie sich am Klebeband befestigt leicht transportieren und aufbewahren.
Sie sind ein wunderbarer Begleiter für Sie,
und sind ein tolles Geschenk für Freunde und Familie!
Brand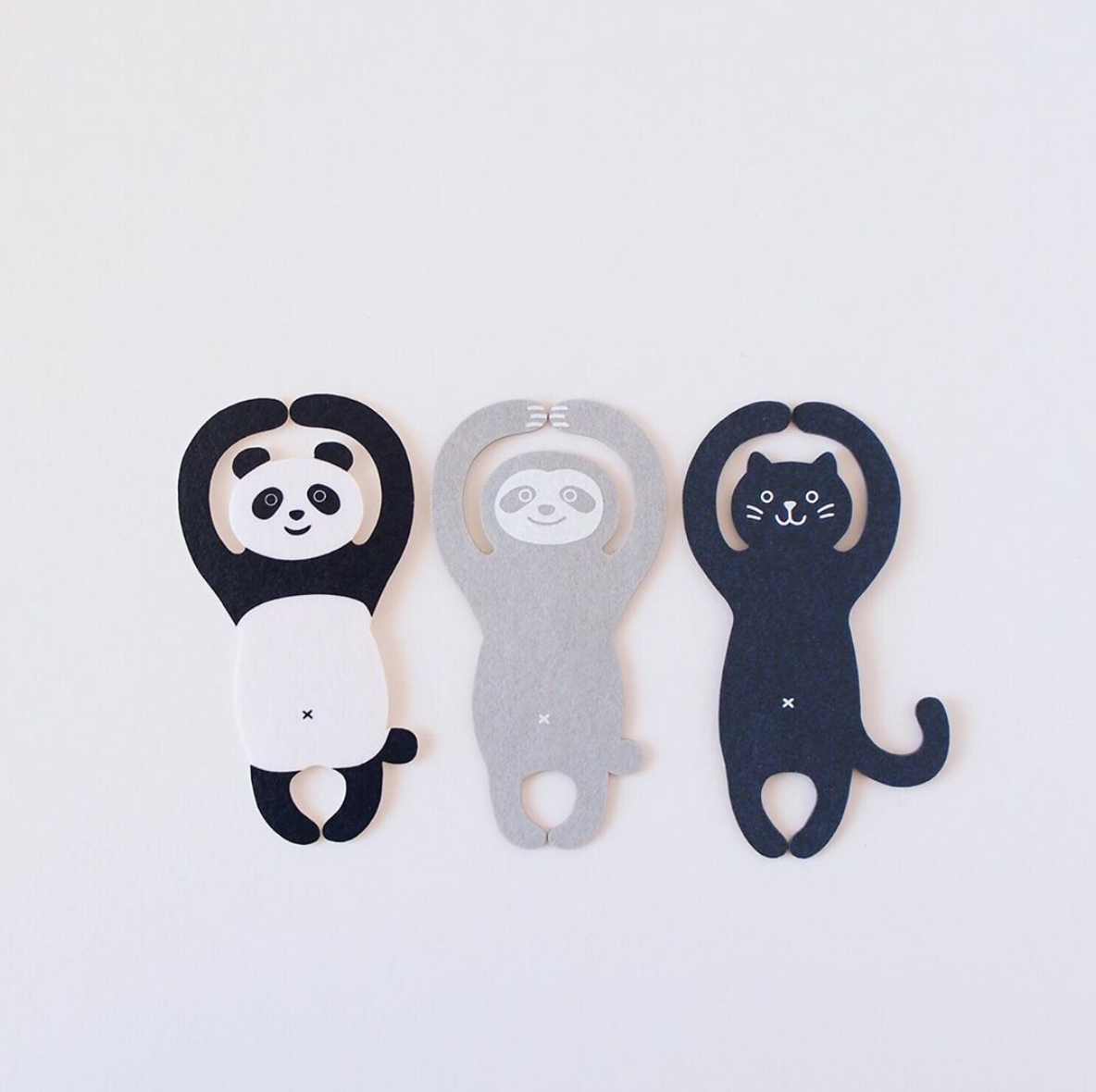 Sugai World
SUGAI WORLD, founded in 2011 in Tokyo, is a design gift maker with a playful attitude. Its history began with a fun sticky note called Mustache-it, a mustache-shaped sticky note. Our playful products are now sold at lifestyle shops, museum stores, and similar shops around the world. Our products are proudly made in Japan using eco-friendly materials. Enjoy SUGAI WORLD with a playful and happy attitude!
Q.1 What is SUGAI WORLD ?
We are a Tokyo based company that creates and manufactures "happy design" gifts. We plan and design all of our products and partner with Japanese manufacturers to help produce them. We are committed to creating unique and playful products for the gift and stationery markets. We manufacture our products from eco-friendly materials whenever possible.
Q.3 What is the purpose of SUGAI WORLD products?
People in Japan work long hours in small spaces. Through our products, we hope to make their workday happier and more productive. We want to bring this same concept to the rest of the globe, too. Our mission is to "provide imagination and dreams to the world."
Q.4 What is the dream of SUGAI WORLD?
To communicate with people through our products, which we believe will contribute to a more peaceful world.