Ames Mulera Plaid Green Vino
SKU
00AMU23.MULERA.GREEN.SALM.VINO
---
For a good cause
Sustainable
Fair
Small Producer
ames presents new, particularly fine, wollen blankets bearing the name "mulera". The thin, fringed throws feature a 70 cm wide central band in a constrasting colour. They are ideal as a lightweight throw.

The MULERA throws are available in four different colourways: blue-black-naranja, green-salmon-vino, mustard-blue-crema and mustard-blue-naranja
technical description
The products of the »ames sala« collection are mostly made from natural materials and produced in small, traditional manufactories. As each object is unique, there may be slight variations in size and colour.
180x138
Brand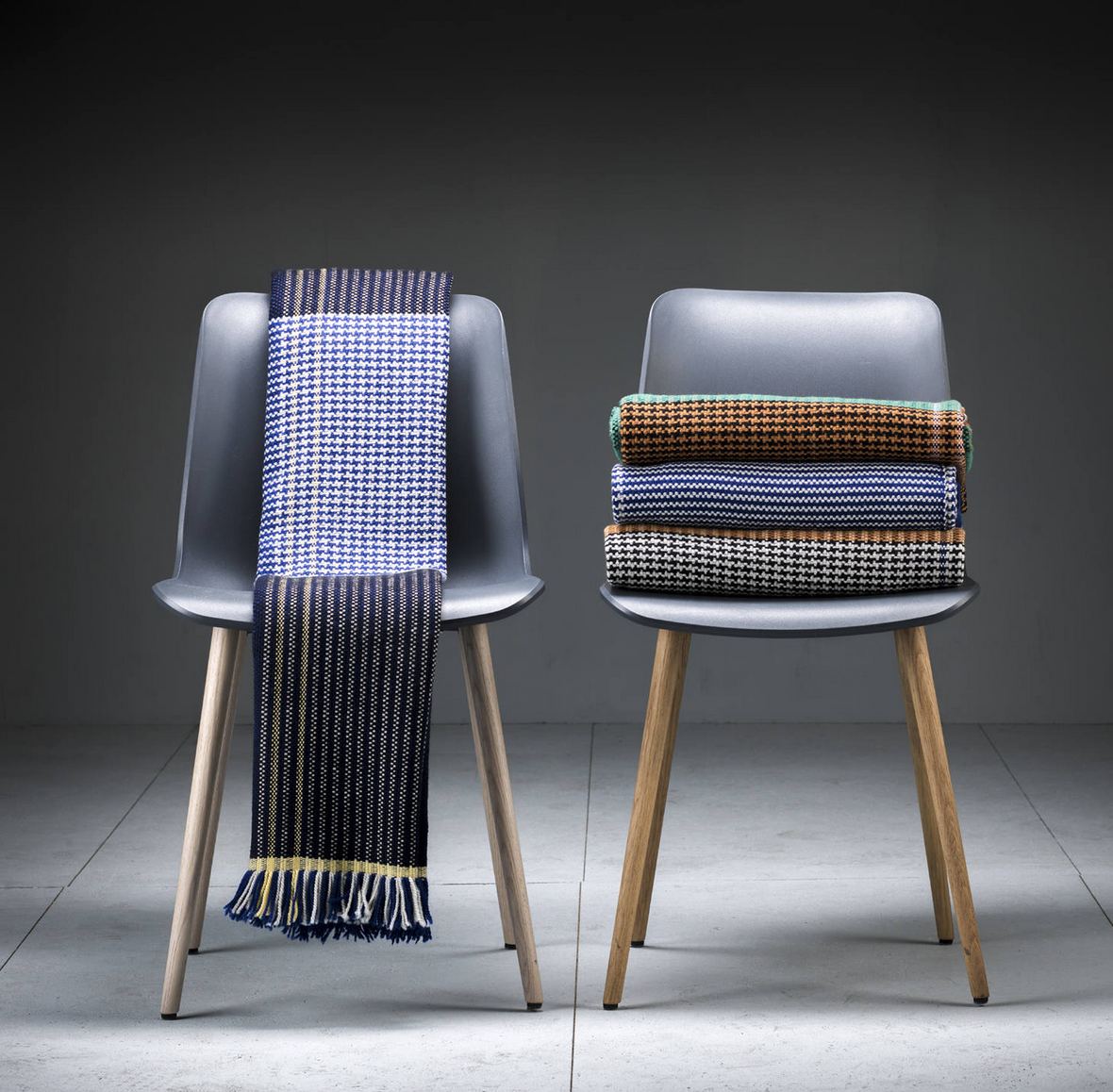 Ames vibrant living
Ames' products are created according to functional and resource-saving principles.
Together with their designers and producers, they take every effort to find the best solutions for environmentally friendly production, to use natural and renewable materials and to guarantee both controlled production conditions and optimal workflows.
The foundation for this is Colombia's traditional craftsmanship culture.
By producing the collection in Colombia, we contribute to keeping these traditions alive. For ames, sustainability also means cultivating close relationships with our artesanos in Colombia and improving their living conditions and those of their families and co-workers.
They with young men who use traditional weaving techniques to produce furniture from synthetic string and tubular steel.
In her family business, Miriam creates, among other things, woollen throws. Carmen, who, together with her sister Ligia and other women from the village of Cerinza, produces baskets made from esparto grass, also works each day for ames. The living and working conditions of these artisans are not always easy.
For Ana María, CEO of ames, both supporting the people in her home country with the production of ames' products and maintaining the local traditions is a matter close to her heart.
Hence, for ames, fair working conditions and wages are a matter of course as are investments in new looms and other tools and materials to ensure that the artesanos have the best possible equipment for producing ames' products. Since the start of ames' production in Colombia, the artesanos have been able to employ more people and to strengthen their businesses. Single mums have more money and have thus become more independent.
Young men have sustainable job prospects and re-engage with the traditional crafts of their country. With the profits made from selling the Mochila bags, whose doll motifs are made from leftover wool, gathered in the production of other ames products, ames is also supporting a project for women and children in Colombia.