Yope Floor Cleaner Bamboo 1000ml
SKU
FLOOR.CLEANER.1000ML_*

Natural floor cleaner
99% of ingredients of natural origin or low degree of processing. Environmentally safe product.

Fragrance: light and fresh like citrus sorbet.
What can you clean with the fluid? Hard surfaces such as: terracotta, linoleum, marble, parquet, countertops, windows, doors.
This fluid is created with 99% of natural or low degree of processing ingredients, environmentally safe and biodegradable. Thanks to the cleaning agents used, the fluid effectively removes dirt and dust, does not leave scratches, nor streaks. After cleaning, the cleaned surfaces retain their natural shine.
The fluid does not contain parabens, SLES, PEG, SLS, EDTA, colouring, enzymes, phosphates, organic solvents, beeswax, petrochemical raw materials.
1000 ml
Natürlicher Bodenreiniger
99% der Inhaltsstoffe natürlichen Ursprungs oder geringer Verarbeitungsgrad. Umweltfreundliches Produkt.
>br />Duft: leicht und frisch wie Zitrussorbet.
Was können Sie mit der Flüssigkeit reinigen? Harte Oberflächen wie: Terrakotta, Linoleum, Marmor, Parkett, Arbeitsplatten, Fenster, Türen.
Diese Flüssigkeit wird mit 99% natürlichen oder geringen Verarbeitungswirkstoffen erzeugt, umweltfreundlich und biologisch abbaubar. Dank der verwendeten Reinigungsmittel entfernt die Flüssigkeit effektiv Schmutz und Staub, hinterlässt keine Kratzer und Streifen. Nach der Reinigung behalten die gereinigten Oberflächen ihren natürlichen Glanz.
Die Flüssigkeit enthält keine Parabene, SLES, PEG, SLS, EDTA, Farbstoffe, Enzyme, Phosphate, organische Lösungsmittel, Bienenwachs, petrochemische Rohstoffe.
1000 ml
Brand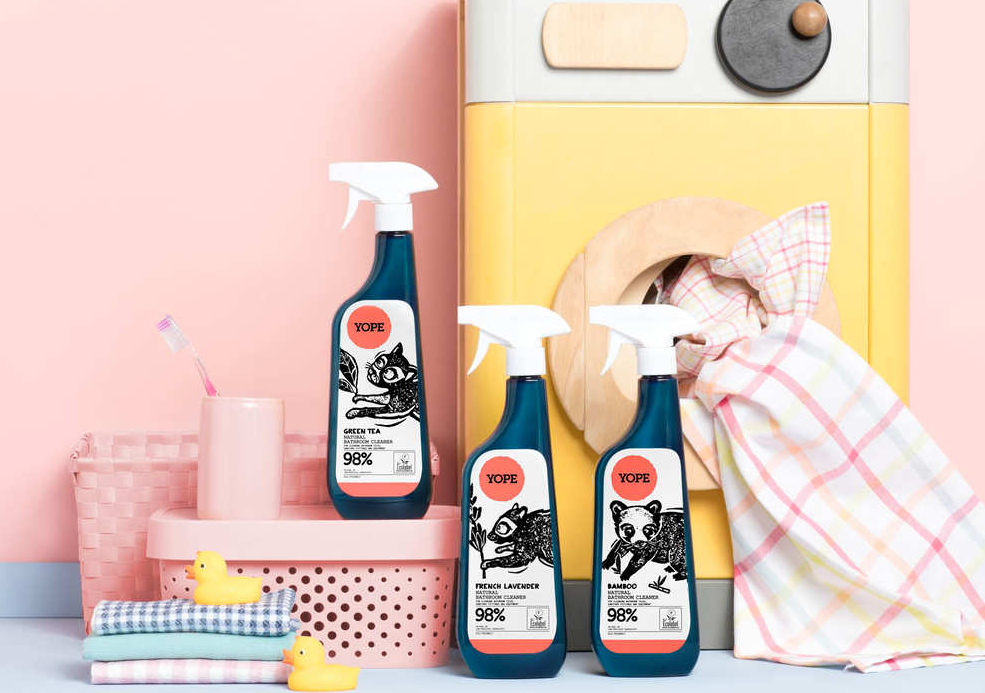 Yope
Yope does soaps and cleaning products mainly healthy for skin and environmentally-friendly. Yope washing cosmetics contain no mysterious and ultramodern mixtures and cocktails, artificial colourants, scents, preservatives, parabens, naphtha derivatives, SLS, SLES and thickeners. Instead they contain natural, vegetable extracts for healthcare and mild washing and aroma substances. All ingredients are safe even for sensitive skin. Thanks to know-how and experience of Yope cosmetologists and dermatologists. They helped Yope to develop extraordinary soaps which have short list of ingredients. Yope products contain only what is necessary for cosmetics to be good quality and safe for health. All substances were used in optimal proportions and in best concentration. They do not promise miracles but we are sure that our soaps and cleaning agents do their job well. Safe and healthy for skin. Can be used by children and people with sensitive skin. They have simple and effective composition. They do not contain enhancing substances: parabens; artificial colourants, preservatives, scents and foaming substances; SLS; and SLES. Everyone can afford them.