YMC Work Cotton Stripe Shirt Navy Black
SKU
Q2RAL.WORK.SHIRT_Marine
100% Cotton
Made in Poland
YMCs brushed cotton Work shirt
has been designed
in a unique moleskin stripe,
featuring exaggerated horizontal
and faded vertical stripes.
A subtle interpretation
of the buffalo check.
A slim boxy fit,
long length through the body,
designed to cut below the hips.
Features two large front patch pockets
and concealed front corozo button placket.
Curved front and back hem
with double layer shoulder yoke
and pleat in the back.
*** 
YMCs Arbeitshemd
aus gebürsteter Baumwolle
wurde in einem einzigartigen
Moleskin-Streifen entworfen,
mit übertriebenen horizontalen
und verblassten vertikalen Streifen.
Eine subtile Interpretation
des Büffelkaro.
Eine schlanke, kastenförmige Passform,
lang am Körper, entworfen,
um unterhalb der Hüfte zu schneiden.
Mit zwei großen aufgesetzten Taschen
auf der Vorderseite
und verdeckter Knopfleiste
mit Corozo-Knopfleiste vorne.
Gewölbter Saum vorne und hinten
mit doppellagiger Schulterpasse
und Kellerfalte im Rücken.
Brand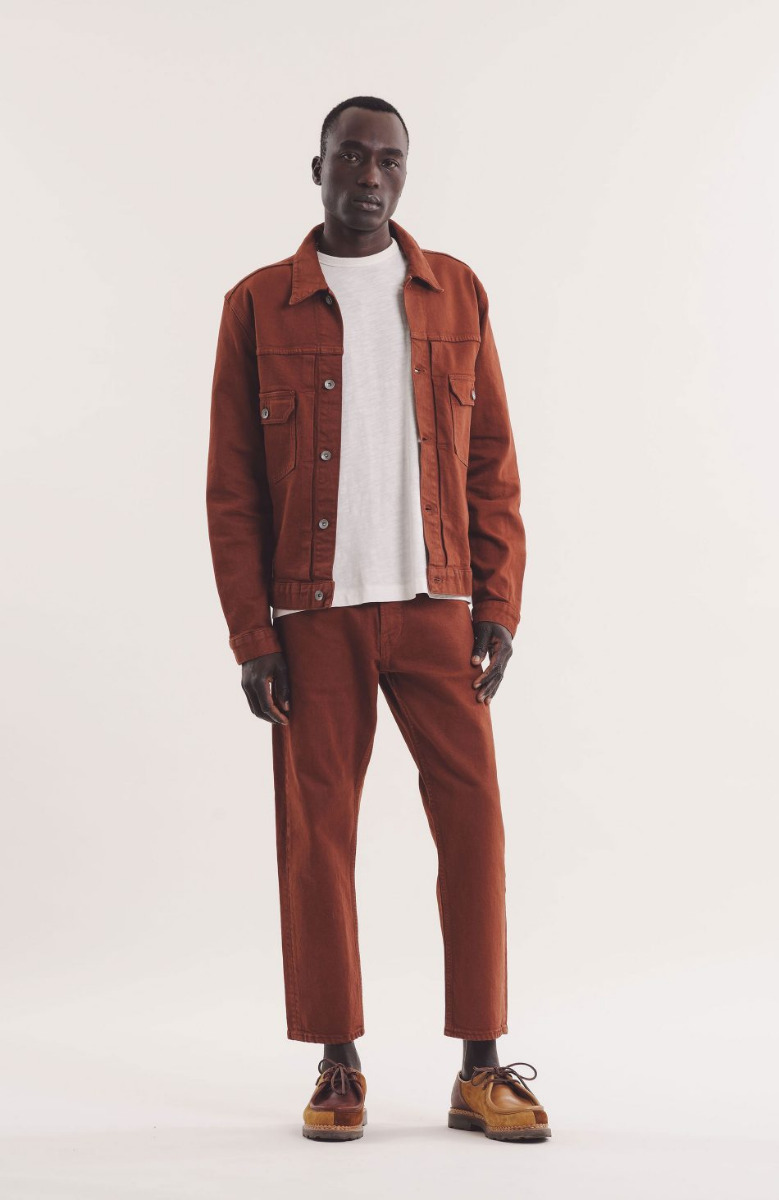 You Must Create (YMC)
YMC wurde 1995 in London gegründet. Das unübertriebenen und zeitlose Design ist seit über zwei Jahrzehnten die Grundlage für den Erfolg des Labels.

YMC - You Must Create wurde von Fraser Moss und Jimmy Collins gegründet und ist bekannt für seine leicht zu tragenden Teile, die die Bausteine der modernen Garderobe bilden. Ursprünglich als Unisex-Label gegründet, sind die Menswear- und Womenswear-Kollektionen immer noch nahtlos miteinander verbunden und teilen saisonale Stoffe und Drucke, die durch eine präzise Bearbeitung von Schuhen und Accessoires ergänzt werden.