YMC Jets Brushed Lambswool Stripe Jumper Rust Navy
SKU
Q8RAP.STRIPE.JETS.CREW_Rost
100% Lambs wool
Made in United Kingdom
YMCs Jets sweater
is a classic silhouette
crafted with a seam
free construction in Scotland,
using a brushed lambs wool,
for ultimate warmth
and a soft, natural texture.
Knitted in a horizontal block stripe.
A boxy, relaxed fit.
Features raglan sleeves
and a rib knit neckband,
cuffs and waistband.
***
YMCs Jets Pullover
ist eine klassische Silhouette
gefertigt mit einer
nahtlosen Konstruktion
in Schottland,
unter Verwendung
einer gebürsteten Lammwolle,
für ultimative Wärme
und eine weiche,
natürliche Textur.
Gestrickt in einem
horizontalen Blockstreifen.
Eine kastenförmige,
entspannte Passform.
Mit Raglanärmeln
und einem Rippstrick-Nackenband,
Bündchen und Bund.
Brand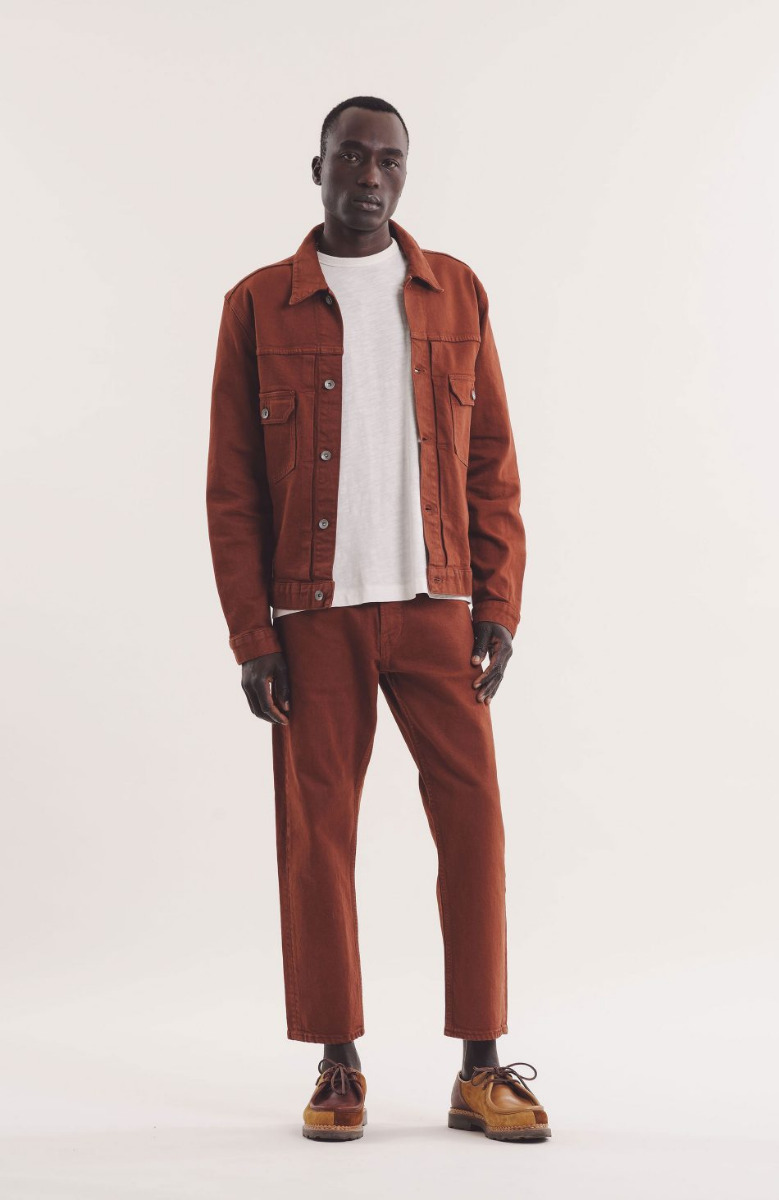 You Must Create (YMC)
YMC wurde 1995 in London gegründet. Das unübertriebenen und zeitlose Design ist seit über zwei Jahrzehnten die Grundlage für den Erfolg des Labels.

YMC - You Must Create wurde von Fraser Moss und Jimmy Collins gegründet und ist bekannt für seine leicht zu tragenden Teile, die die Bausteine der modernen Garderobe bilden. Ursprünglich als Unisex-Label gegründet, sind die Menswear- und Womenswear-Kollektionen immer noch nahtlos miteinander verbunden und teilen saisonale Stoffe und Drucke, die durch eine präzise Bearbeitung von Schuhen und Accessoires ergänzt werden.